Search results for "dog toy"
I guess not only Starbucks think container can be a cool home for its drive-through shop, Melissa Rivera of Unleash Studio also thinks the same. Check out her unique and awesome Container Doghouse, yes, this rugged and super duper cool doghouse was inspired by Shipping Container homes. The designer noticed that there are many people enjoy living in a home made out of shipping containers, in fact, most of those places have modern and stylish interior décor. It's time for all cool dogs in town can also have their own shipping container home.
Petstages Just For Fun little squeak dog toy is an innovative plush toy for every small dog. It's a plush toy with no stuffing which means safer plush toy to play with, the unique multiple plush textures will keep your dog's interest while the two squeak chambers will entertain the dog. Watch as your little dog tries to tear this toy apart (when you have multiple dogs, you can be sure there will be a tug of war in the house), don't worry, even when your dog is able to tear it apart, there won't be any stuffing all over your house.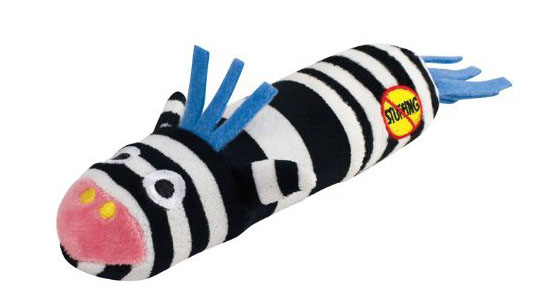 Petego Messenger Pooch Pouch is soft and comfortable carrier to take your pet anywhere close next to you. The official website says that this shoulder bag is specifically designed for small pet with weight less than 13 lbs, but based on several comments, it is recommended to use this bag for dog under 5lbs. In this way, your pet still can have pretty spacious room to move.
There's Emanuele Bianchi signature checkered stitching on this soft and durable microfiber suede. Available in only 1 color, mocha, your little furry friend will rest comfortably in it, in fact, your friend might fall asleep too!
Dogs are always considered to be the most trustworthy and adorable pets, one can ever have. If you too have a pet dog at your home, you definitely know the joy that a dog can bring to your life. However, like all other pets, certain habits of dogs can bring a little strain in your relationship with your pet. One of those habits is their very common nature to dig up dirt! Yes, if you are a dog owner, then you too may be facing the same problem and wondering about, How to stop dog from digging holes?. Many of you might have also tried several methods to get rid of these habits of your pet, however, eventually found each attempt to be an unsuccessful one. Well, in order to stop such habits of your pet, you need to first understand certain points.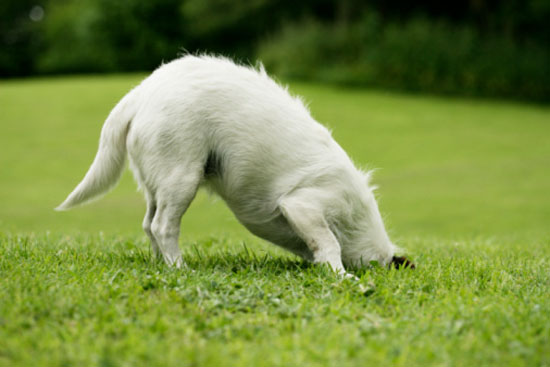 Photo Credit : Dimitri Vervitsiotis – How to stop dog from digging holes

Hyper dog ball launcher makes playing Fetch with your dog is more fun. If you used to hate playing Fetch with your dog because it hurts your back from bending down to take the ball or your shoulder when throwing the ball, you really should have this toy. All you need to do is 3 simple tasks: pull, shoot, and scoop. It's a hands-free game of fetch with your best pal. Take your dog in the nearest park and start testing this toy, no more dirty hands, just pull the ball and watch it fly. This ball launcher uses tennis ball that you can launch up to 220 feet in any direction (don't aim at difficult locations or your dog won't be able to get the ball). When your dog comes back and returns the ball to you, just scoop it up with the launcher.
Hyper Pet K-9 Kannon Ball Launcher is a dog toy that makes you look really cool holding it. It's a tennis ball launcher designed to provide ultimate fun for both of you and your dog, it's been tested to be able to throw one ball up to 75 feet long, pretty cool heh? Even your kids would love it, in fact, they might beg you to throw the ball with this cool toy, blasting fetching fun for every dog. All you have to do just pull back the handle and load the ball, now get ready to aim and pull the trigger to shoot.
It's an innovative toy for our furry friend, you probably already know Hyper Pet company, it's the brand behind famous ball launcher dog toy. It also features built-in hands-free ball pick up and extra ball storage. A mini cannon that fires tennis balls, making fetch game more fun for you and your dog. This product comes with a safe tennis ball.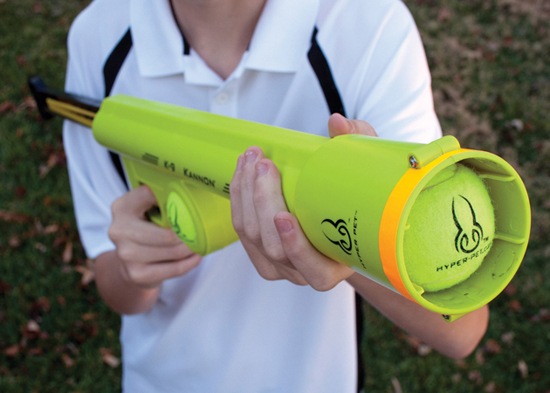 Chasing Our Tails Elk Rack Snack is a nice dog toy made in USA out of natural materials. It was shed and foraged by hand straightly from Colorado, you can be sure no animal was harmed during the process. This is due to the natural Elk behavior when they naturally shed their antlers after the rut and continue through out winter. These antlers are a great source of calcium, phosphorus, zinc, manganese to keep your dog tartar knocked down on teeth, many wild animals usually consume these antlers as they are the most easily digested forms of calcium in the wild. It won't leave any greasy mess on your precious floors, it doesn't develop any weird odor in your house.
Traveling in summer with your furry friends is most of pet owners have been waiting for. Here's summer edition of Melollevo 2-in-1 Pet Carrier and Travel Bed, it's been designed by keeping your ultimate pet comfort in mind, look at those perforated sides, they are good for ventilation. Melollevo allows you to carry a carrier bag and a padded bed in one, giving you back extra space for your other traveling essentials. Stay in a pet friendly hotel, simply transform this pet carrier into a comfortable pet bed.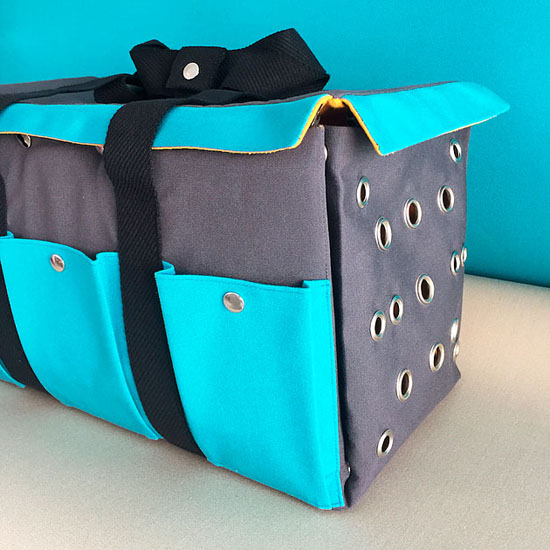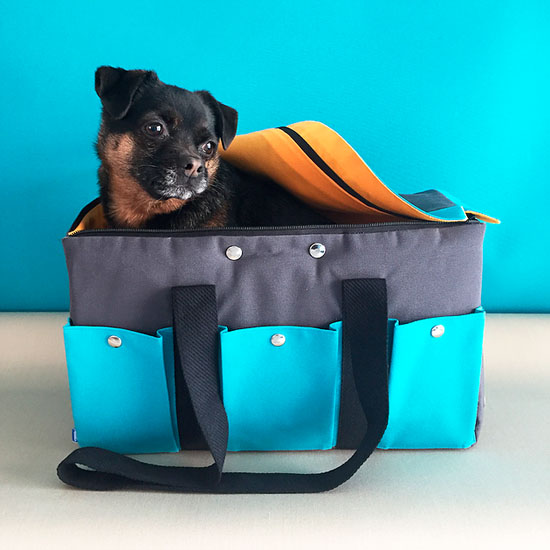 Traveling with your lovely pet requires some preparation to ensure the journey is enjoyable for both of you. Alessi PetNic Travel Organizer is an ideal cart to take with you and continue to take care your dog or cat outside the house. Wherever you go, this basket would become a cool object as well as handy accessory, it's colorful and convenient. Each basket is made of durable thermoplastic with sectioned interior to easily organize your pet necessities such as treats and toys. At the top, there are two flaps that also function as bowls which you can easily detach for easy serving of food and water.
Designed by Miriam Mirri, this basket is available in 3 color options: gray/black, yellow/green, and red/pink. It seems that the designer really knows how to design highly functional product for your pet with style.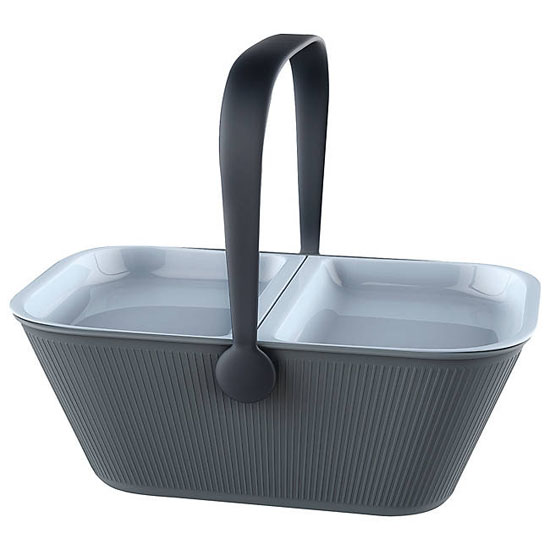 Is your dog having trouble to walk outside? You can use a pet stroller to show your furry pal the beautiful world outside. OxGord Pet Stroller is a great choice for decent quality stroller with a price tag less than $50. Older dogs are usually having trouble walking due to arthritis, or puppies can also feel terrified being outdoor; this is where a pet stroller comes in handy.
For me, I own a pet stroller because my small dog can be too tired to go on a long walk, so usually half the walk, this little girl would enjoy the environment from her stroller. Oxgord stroller has storage compartment that you can use to keep pet supplies, toys, treats, and water, it also features a nice convenient cup holder near the handle.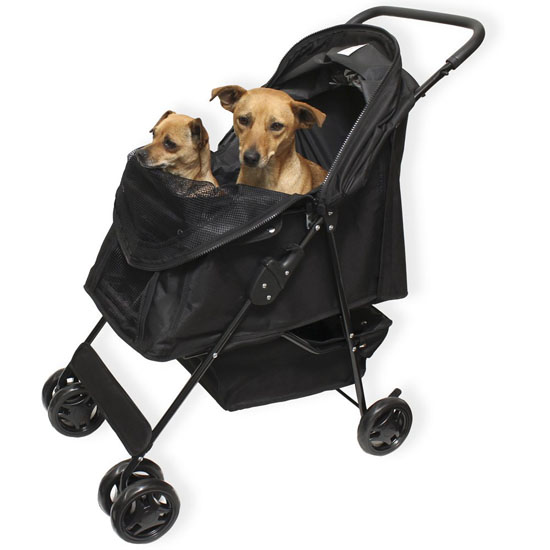 Tweets by @pawfipet
Recent Searches