Browsing articles tagged with " tennis ball"
KONG Air Dog Squeaker Football dog toy has been known to be one of dog favorite toys. Why dog love it? Because it's the combination of a tennis ball and squeaker toy, yeah, you know dogs are crazy about the tennis balls. Each of this versatile football covers an irresistible squeaker inside. When you play chase and fetch with your dog, this dog squeaker football will become a fun addition with its silly bounce.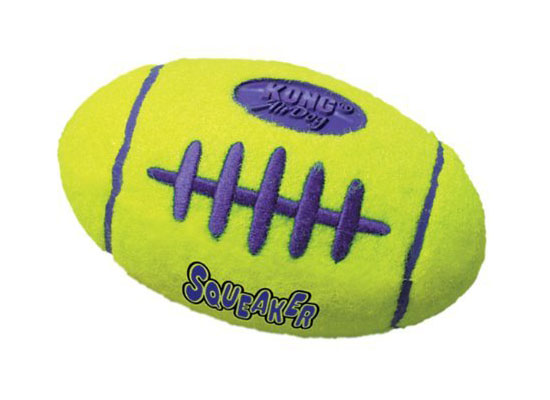 Hyper dog ball launcher makes playing Fetch with your dog is more fun. If you used to hate playing Fetch with your dog because it hurts your back from bending down to take the ball or your shoulder when throwing the ball, you really should have this toy. All you need to do is 3 simple tasks: pull, shoot, and scoop. It's a hands-free game of fetch with your best pal. Take your dog in the nearest park and start testing this toy, no more dirty hands, just pull the ball and watch it fly. This ball launcher uses tennis ball that you can launch up to 220 feet in any direction (don't aim at difficult locations or your dog won't be able to get the ball). When your dog comes back and returns the ball to you, just scoop it up with the launcher.
Tweets by @pawfipet
Recent Searches