Browsing articles tagged with " modern water bowl"
Whether you own a dog or a cat, doesn't matter, they will enjoy Heyrex Torus Ultimate Pet Water Bowl. It's a modern pet bowl that provides fresh and cool filtered water to your furry friends, it can hold up to half a gallon or 2 liters carbon filtered water to keep your pet hydrated. This ergonomically designed water bowl is travel-friendly, you can easily carry Torus anywhere you want with your lovely furry pal since you don't need any batteries or electricity. This unit provides you pet with fresh water at all time thanks to its patented self-filing design, it is completely mobile (lockable water supply), a nice fresh water on-the-go.
The self-filing mechanism works once your pets have drunk all the water, when they are away, it refills itself before your pets can find it again. Any unused water is stored inside the ring around the bottom of the bowl, it's a great insulation as well as it makes the bottom heavy to prevent accidental tip over.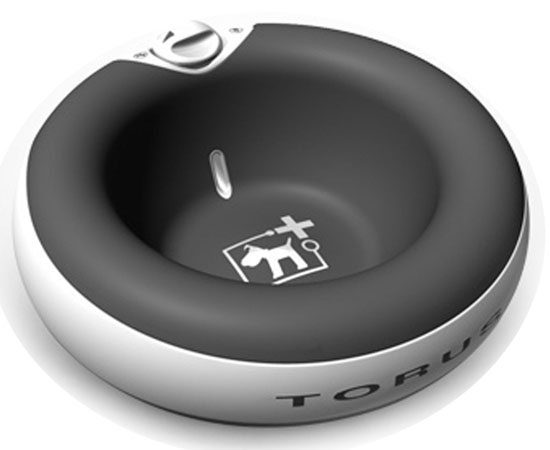 Tweets by @pawfipet