Browsing articles tagged with " healthy joint"
Glyco-Flex III Canine (bite sized chews) maintain your dog's healthy joint, each bite provides your dog with higher levels of glucosamine, MSM, manganese, and DMG, all these ingredients have been formulated to support your dog's comprehensive joint health throughout his life. This product represents the third stage of life stages joint health program, the company knows the health of a geriatric dog in need of serious joint support, by giving extra glucosamine and MSM, it makes sure this product can keep up with those needs.
Dogs age just like humans, they tend to have problem in their joints, especially with age related weight, it usually increases pressure on each joint. It's important to maintain the fluid that surrounds these joints or synovial joints, because it acts as nourishment for the cartilage. Loose cartilage means that the bone can rub on other bone, creating uncomfortable or painful friction.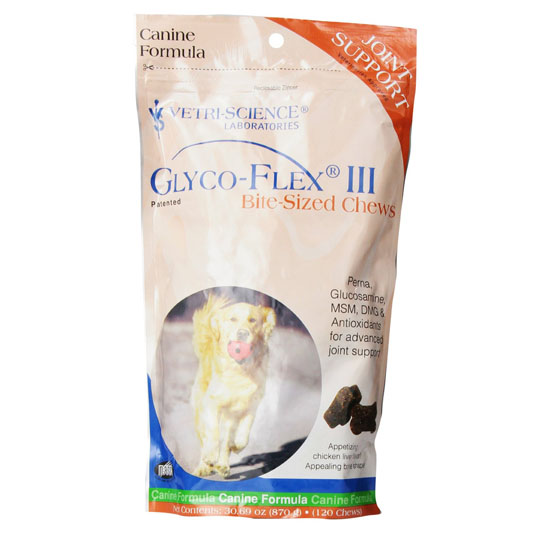 Pet Fit 4 Life Glucosamine Chondroitin Sulfate features the same quality ingredients as the famous Nutramax Dasuquin, it helps to keep your dog's hip and joint healthy. Just in case you're running out of your Nutramax Dasuquin, you might want to check this supplement as an alternative. Each product contains MSM and sulfate which have been proven to maximum pain relief for arthritis in dogs, the company recommends you to use 2/day dosage as a start or 1/day dosage for maintenance.
Join supplements are important for dogs, especially elderly dogs to maintain healthy tissue and cartilage. If you love your dog, the last thing you want to see is when your best furry friend having trouble in climbing the stairs, running, or jumping.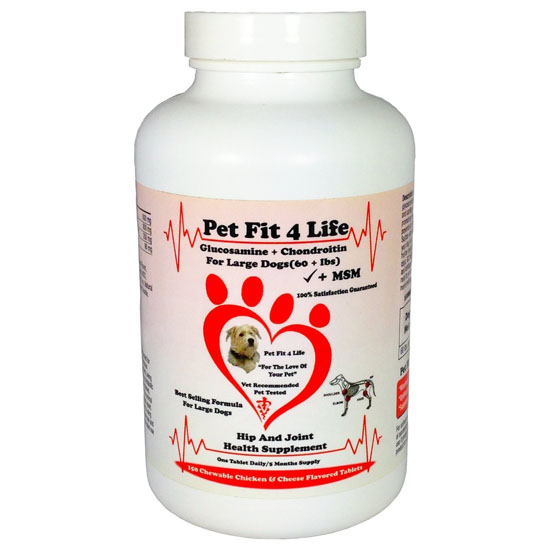 Tweets by @pawfipet