Browsing articles tagged with " relief arthritis pain"
Pet Fit 4 Life Glucosamine Chondroitin Sulfate features the same quality ingredients as the famous Nutramax Dasuquin, it helps to keep your dog's hip and joint healthy. Just in case you're running out of your Nutramax Dasuquin, you might want to check this supplement as an alternative. Each product contains MSM and sulfate which have been proven to maximum pain relief for arthritis in dogs, the company recommends you to use 2/day dosage as a start or 1/day dosage for maintenance.
Join supplements are important for dogs, especially elderly dogs to maintain healthy tissue and cartilage. If you love your dog, the last thing you want to see is when your best furry friend having trouble in climbing the stairs, running, or jumping.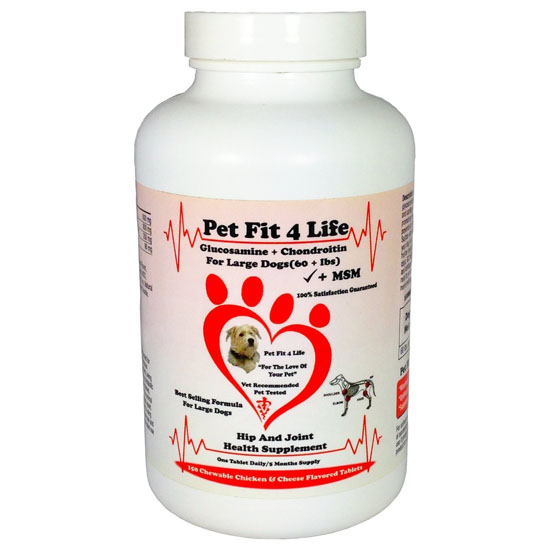 Tweets by @pawfipet