Browsing articles tagged with " kittens"
During winter, your cat won't leave Slumber Pet Thermal Cat Mat. It's a mat that will keep your cat warm and comfortable without having to spend money on electricity. It works by reflecting the cat's own body heat back to the animal, so don't be surprised when all your cats gather around and sleep on it. This mat is ideal for aging pets, kittens, animals recovering from injury, it provides soothing comfort to them. Available in gray and blue color with leopard-print motif, the pad is machine washable for added convenience. Each mat measures 22" (L) x 18.5" (W), the surface is so soft and comfortable, we pretty sure your cat would love both sides equally.
Cats dig hole to do their business and then cover it back up again, it would cause messy litter all over your floor. Hagen Catit Hooded Cat Litter Pan eliminates that mess since your cat can do its business inside. The nice hood or cover provides privacy as well as keeping it looks neater compared to open litter box. The plastic door swings smoothly, an easy access for your cat to go in and out. Since the litter is contained inside, there's a built-in bag anchor that you can use, just use ordinary plastic bag to eliminate the need for hand scooping. Simply open its large hood to clean, in fact the door itself is pretty wide enough (10.4" high x 9.6" wide) for easy cleaning without having to take the entire top off.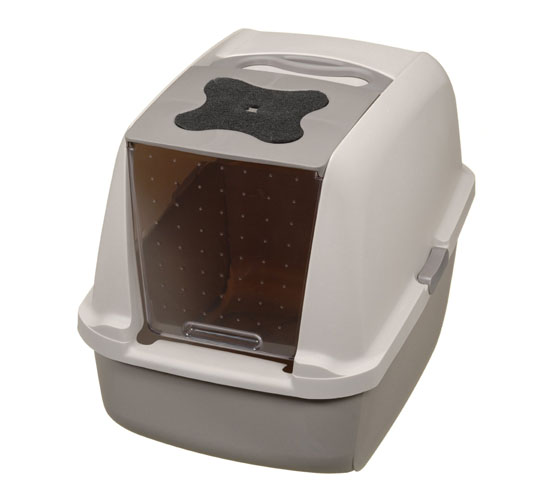 Friskies cat food classic pate is delicious tasty meal for your cats, this one is a pack of thirty two cans with 4-flavor seafood variety pack: mariner's catch (8-cans), ocean whitefish and tuna (8-cans), salmon dinner (8-cans) and sea captain's choice (8-cans). The moment you open this can, your cat will notice tempting aromas, once your cat tastes it, the irresistible textures will make him or her craving for more. This product is a great part as a balanced diet to keep your cat healthy.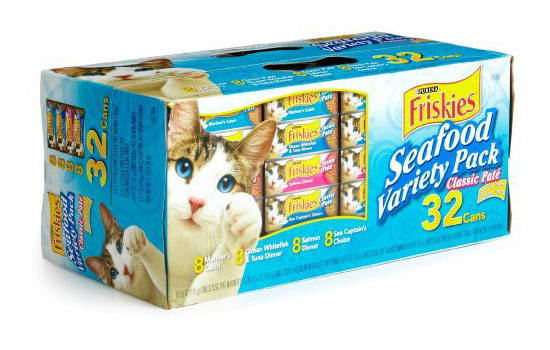 A simple toy can be so impressive, take a look at Cat Charmer cat toy from Cat Dancer, we can bet that would be impossible for your cat to ignore this. This interactive cat toy has been designed by keeping cat's behavior in mind, it has been made to charm not harm. Does your cat need some exercises? Well, we're pretty sure this colorful fabric with polycarbonate wand will make your cat get up and move its body, excellent for aerobic exercise. It's a safe interactive toy for kittens or adult cats, the bright colored ribbon is also a plus point.
Coco & Pud just released their latest creation, Beige Pet House. This Australian company wants to offer you timeless pet house design with additional touches to make it a good complement to your existing modern décor. Cute and adorable, this pet house is made from luxurious microfiber material, plush house for small to medium sized dog, or if preferred, it can also be used to house your cat. However, I don't recommend you to use Beige Pet House for your cat as it doesn't have scratching area, I'm afraid the cat might tear apart this plush pet house.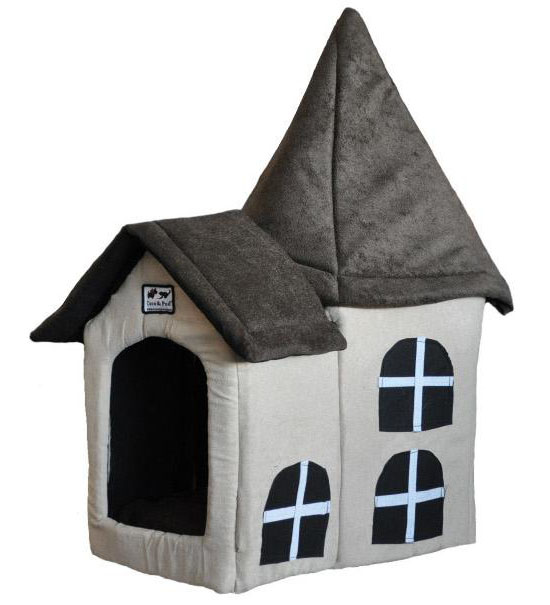 If you own a ferret, rabbit, or mouse and love to take them for a walk, you should use Super Pet Ferret comfort harness and stretchy leash. Available from small, medium, to large, each harness comes with a stretchy stroller leash. This harness has been designed to offer maximum comfort and safety to your little furry friend, it fits your critter's contour. The Velcro straps and e-z snap buckle ensures the secure connection of the harness.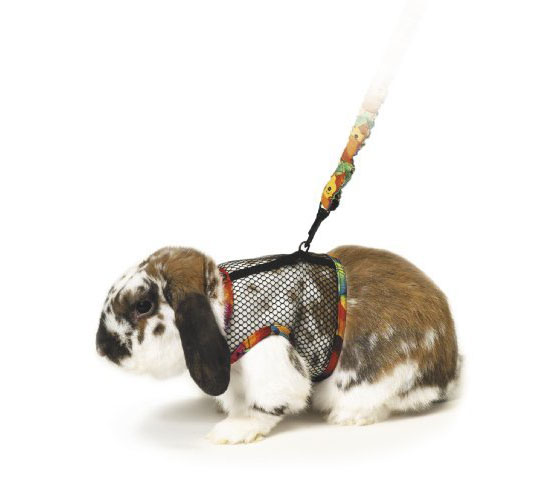 Tweets by @pawfipet