Browsing articles tagged with " adult cats"
Friskies cat food classic pate is delicious tasty meal for your cats, this one is a pack of thirty two cans with 4-flavor seafood variety pack: mariner's catch (8-cans), ocean whitefish and tuna (8-cans), salmon dinner (8-cans) and sea captain's choice (8-cans). The moment you open this can, your cat will notice tempting aromas, once your cat tastes it, the irresistible textures will make him or her craving for more. This product is a great part as a balanced diet to keep your cat healthy.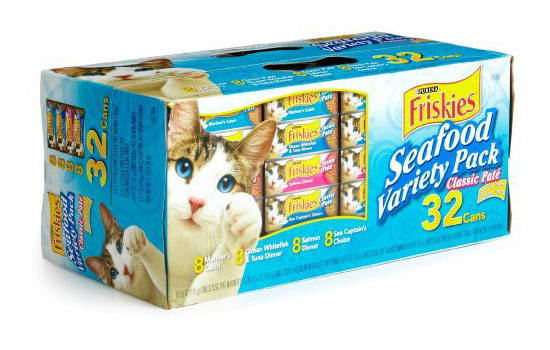 This cardboard is the perfect alternative for your cat to scratch on besides your beautiful furniture. Bergan Turbo Scratcher cat toy is a safe and affordable toy to keep your cat entertained while at the same time you'll be glad that your cat is no longer interested in the furniture. This cat toy comes with catnip and ball, simply place the ball in circular track, your cat will be busy playing with it for hours, watch as your cute cat bath the ball around and around. Measures 16" in diameter, the scratch pad is replaceable, hence, you can replace it anytime when you feel the cardboard pad is no longer decent for your cat's paws to scratch on.
A simple toy can be so impressive, take a look at Cat Charmer cat toy from Cat Dancer, we can bet that would be impossible for your cat to ignore this. This interactive cat toy has been designed by keeping cat's behavior in mind, it has been made to charm not harm. Does your cat need some exercises? Well, we're pretty sure this colorful fabric with polycarbonate wand will make your cat get up and move its body, excellent for aerobic exercise. It's a safe interactive toy for kittens or adult cats, the bright colored ribbon is also a plus point.
Tweets by @pawfipet