Search results for "modern pet supplies"
Sleepypod Yummy Travel Bowls offers 3-in-1 modern pet product to serve your pet with their food and water while on-the-go without mixing or spillage the contents. This product consists of water bowl at the base, a food bowl, and a lid to seal Yummy Travel Bowls, thus, making it spill-proof. Each product from Sleepypod has been created with innovative and high functionality in mind, including this product. Made from baby safe, FDA food grade, BPA-free silicone (freezer, dishwasher, and microwave safe), this is certainly a great product to complement your modern on-the-go lifestyles.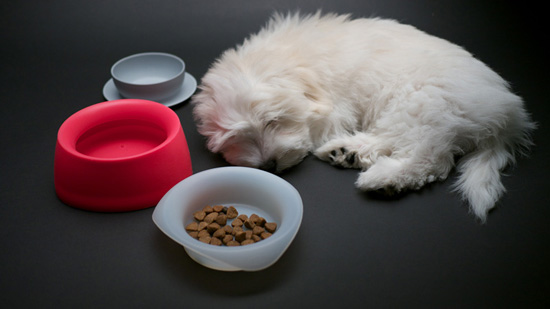 This Best Pet Supplies oval dog bed comes in two models: brown stripes and orange stripes. It looks cozy and comfy for your dog to just relax or take a nap, you can also choose different size to suit your dog: Medium (10"H x 24"W x 22"D) and Large (11"H x 30"W x 25" D). If you have multiple dogs, they might enjoy curling up together on this bed. The color combination makes this dog bed a trendy and stylish bed, a fashionable spot for any dog.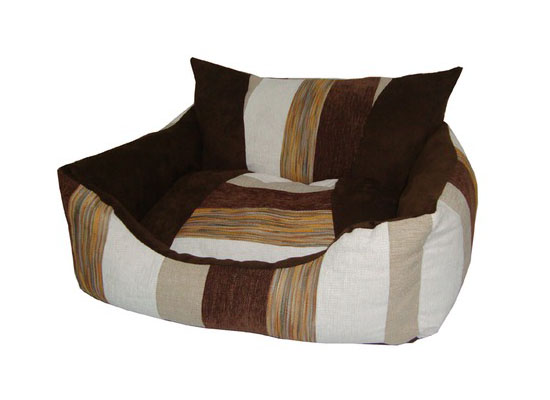 Dogs usually love to burrow, by purchasing Snoozer Cozy Cave Pet Bed for your best furry friend, you give a great gift to your dog. The sherpa lining provides warmth during winter but cool in the summer, don't be surprised when you always find your dog snuggle inside this cozy and comfy bed. Some dog breeds just like to burrow, this cave style nesting dog bed is definitely going to be their sanctuary. The cover is removable and washable, it's easy to clean. There's internal wire that ensures the hood up so that your dog can peek outside, it's a great bed to nap or just relax.
Snoozer Cozy Cave Pet Bed comes with heavy duty brass zipper, there are different sizes available, from small to extra large, make sure that you purchase the right size for your dog to ensure he has plenty of space to crawl into and out.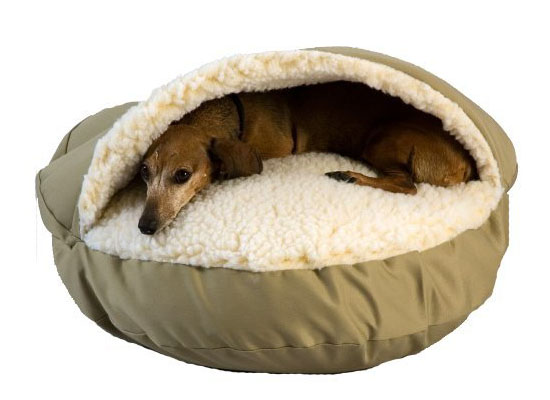 Take a look at Gummi modern pet bowls; these are beautiful bowls in pastel colors. If you love to spend money on good quality pet supplies, then Gummi's products should be one of your choices. Each bowl is made of sturdy and easy to clean material with a removable stainless steel bowl. The rubber at the base prevents skidding.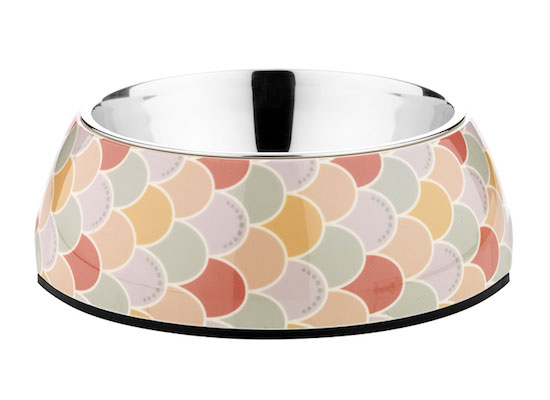 These beautiful Savile Row leather dog collars are the collection of Hamish McBeth. I must say that they did a great job in designing luxury dog collars just for your best furry friend, elegant and timeless design. Can you picture how handsome or beautiful your dog would look like in this? I can!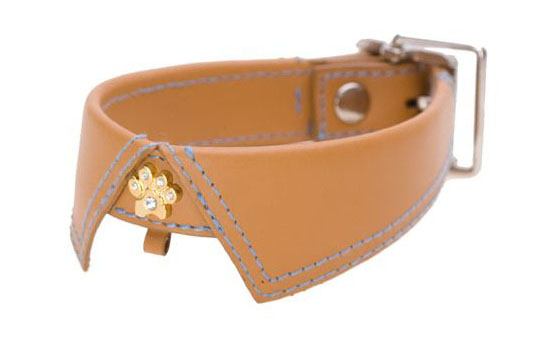 IRIS Small Animal Carrier is a perfect carrier for your dwarf rabbit or other small animals. It looks pretty adorable with its transparent ventilated roof and carrying handle, plenty of space for a dwarf bunny. Measures 10″ x 6.6″ x 7.25″, you can be sure your bunny will feel comfortable in it, it won't be a problem if your pet want to turn around and move a bit. The hinged lid top design allows for easy access, even when your pet has to sit in a car for like 5 hours straight, he or she will be just fine. It has a strap that comes within this product that you can connect to the sides, a very nice touch.
We need to remind you that if the size of your small pet is pretty big, this carrier probably can only carry 1 pet. There's a little feeding hold for smaller foods, but we don't recommend you to fill the water bottle during a car trip, it will spill all over the car, you should use a travel bowl.
CLICK HERE to purchase IRIS Small Animal Carrier, this compact pet carrier is easier to handle if you have small sized pet.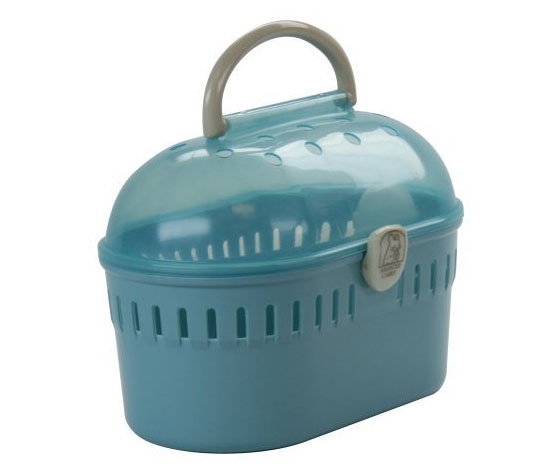 Pawfi is a website dedicated to modern pet supply designs. It covers many pet supplies and aims to be the place where all pet lovers can discover modern and interesting products. Starting from dog collar, pet feeder, cool pet accessories, or modern pet bed. We try to bring you the latest design for your best furry friend. It's a space for reviewing each product and giving information where you can get it.
Pawfi doesn't sell anything from the website, we'll provide the link where you can inquire directly. Some links are affiliate links.
For comments about Pawfi, or general feedback, please feel free to visit our "Contact Us".
Tweets by @pawfipet
Recent Searches