Browsing articles tagged with " cat litter"
Blackhole cat litter mat is a specially designed mat to capture cat litter when your feline friend coming out of their litter box. This dual structured mat works really great in preventing cat litter from being tracked everywhere, with the size of 30-inch x 23-inch x 0.5-inch, it's large enough to cover the base of box. The unique feature lies on the round-shaped upper mat that meets your cat footprints, it softly removes the dirt down to the lower part of the mat. All those fallen litters are trapped on the lower mat, making it really easy to clean.
Each mat is made of durable, non-toxic EVA foam rubber, thus, giving you durable, scratch free mat that needs only water and shake off to clean all those litter, fast and comfortable. It's pretty rare nowadays to find a product that really lives up to the hype, this one does.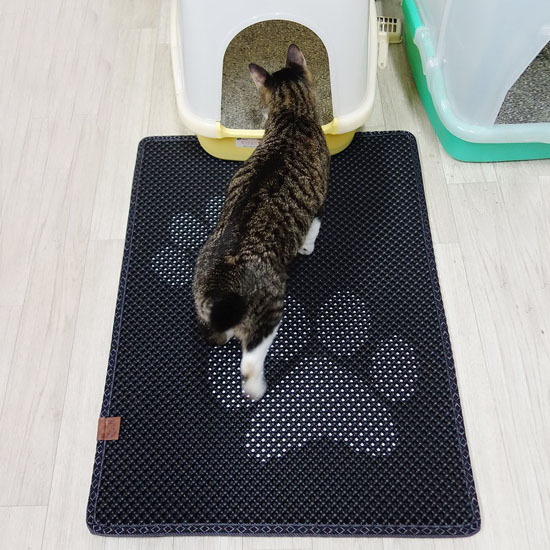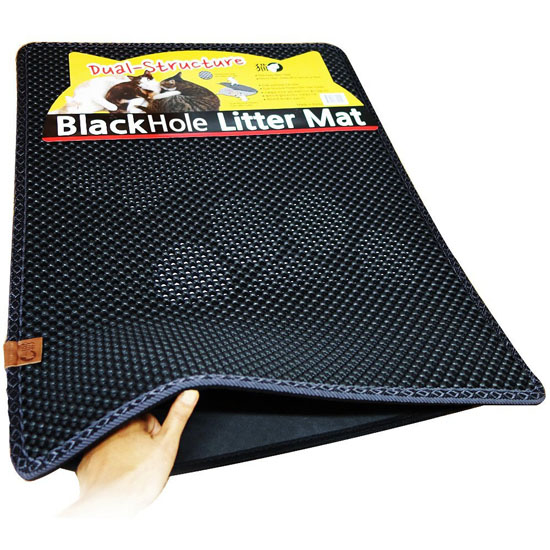 Ever Clean Extra Strength Cat Litter offers your cat premium blend of natural minerals and clays, fragrance free with maximum clumping power. It holds any bad odor better than other mass marketed cat litter brands, yes it can be a bit pricey but once you try this product, it's really hard to go with other brands. Since it uses only natural clay, your cat will love it, and you would love the fact that this litter makes your life easier. Watch as your cat urinates on it, this litter will form tight and hard clump wait for you to scoop it out from the litter box, even after a few days, it won't turn to sludge.
Tweets by @pawfipet