Browsing articles in "Feeding and Watering"
If you have read our Drinkwell 360 Pet Fountain review and want to look something simpler due to limited space, you might want to consider Drinkwell Original Pet Fountain. It provides constant stream of water for your pet to encourage him or her to drink more as you know, drinking plenty of water is one of crucial points to keep your pet's health. Somehow, pets are always attracted to water fountain, I guess the sound of trickling watering sound attracts not only birds but also dogs and cats.
Drinkwell Original Pet Fountain features:
Patented 5" free-falling stream. This is the main feature that attracts your pets in the first place.
This fountain holds up to 50-ounces of flowing water to ensure your dog or cat gets plenty of water all the time.
Charcoal filter guarantees the water to be odorless and fresh. To maintain water from bad tastes, you need to replace the filter after sometime.
CLICK HERE to checkout this pet fountain. This product is great if you plan to place it against a wall instead of in the middle of the room due to limited space.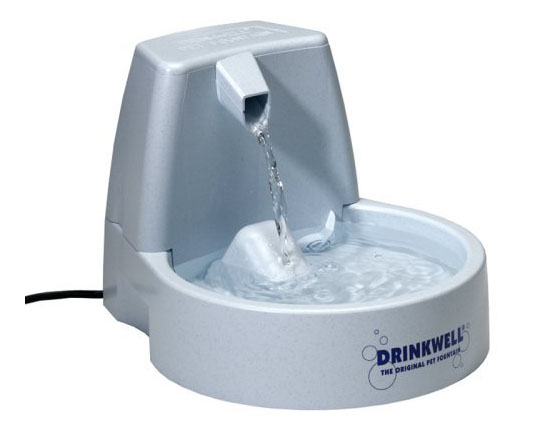 Your dog need daily fresh and safe water to keep him hydrated. Hagen Dogit Design Fresh and Clear dog drinking fountain provides indoor continuous fresh-tasting filtered water to encourage your dog to drink more. Drinking a lot of water is very good for dog's kidney function. This drinking fountain features elevated design with slightly tilted angle to allow dogs from small to large breeds comfortably drinking from this fountain as well as dogs with muscle or joint problems. Even though this drinking fountain is especially designed for dogs, but if you have cats, they can also enjoy the water from this fountain.
Pioneer Pet Ceramic Drinking Fountain (6022) features attractive and heavy duty construction. Its replaceable charcoal filter ensures clean, safe, and great tasting water for your pet all the time, dogs or cats, they all will be attracted to drink from this fountain. You might also consider to purchase along some extra filters for future use. Pioneer Pet also offers plastic drinking fountain of the same model, however, some people prefer to purchase this ceramic because it's definitely more aesthetically beautiful, sleek, and sturdy (no scratches). The unique modern raindrop shape blends perfect in your modern interior décor, this is not the kind of pet drinking fountain that you want to hide.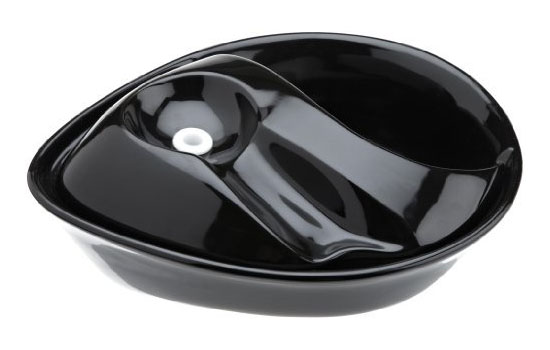 If you wonder why Indipets stainless steel slow eating dish bowl has weird design, well some big dogs can eat extremely fast as if it was their last meal. Eating too fast might increase the risk of bloat which could be life threatening. Sometimes when your dog eats too fast, there's possibility that the dog swallows so much air that they vomit. Taking care your pet also means that you need to take care the way they eat. Previously we have featured metal brake-fast dog food bowl to help your dog slowing down when eating, this bowl has been designed to intentionally slide on the floor to further slow down your dog. If you prefer to find dog bowl with rubber base, then you should purchase Indipets stainless steel slow eating dish bowl.
This product is the metal version of Brake-Fast dog food bowl as some dog owners are worried that their dogs might eat out of plastic. If you want our dog to slow down the eating process, you might want to get this bowl as it helps reduce the risk of bloat caused by eating too fast. The bowl has been designed to intentionally slide on the floor, because it will further slowing the eating process, however the metal version would be a bit heavier than the plastic, so it might stay in place. If your dog or cat normally takes a minute to eat, using this bowl, the dog or cat might need a few minutes to finish.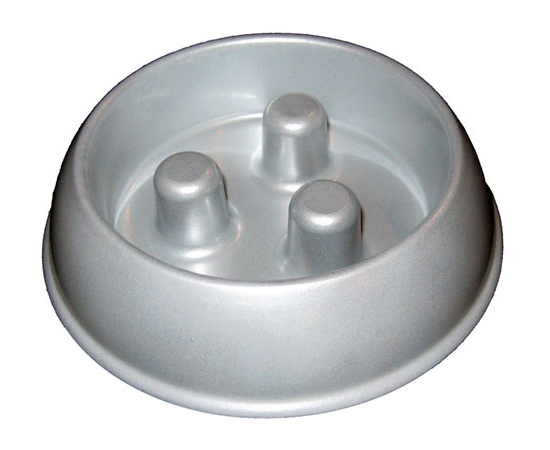 No more ugly pet bowl, say hello to Signature Housewares Animal Print Pet Bowl. This modern pet bowl sets new level when it comes to feeding bowl that blends perfectly well with your contemporary home décor.
Pet Studio Stainless Steel Scoop is the perfect scoop for dry pet food, you can use it for dog food, bird food, or cat food. The narrow opening can be very handy in some circumstances. This product is made of high quality stainless steel, easy to clean and bacteria resistant.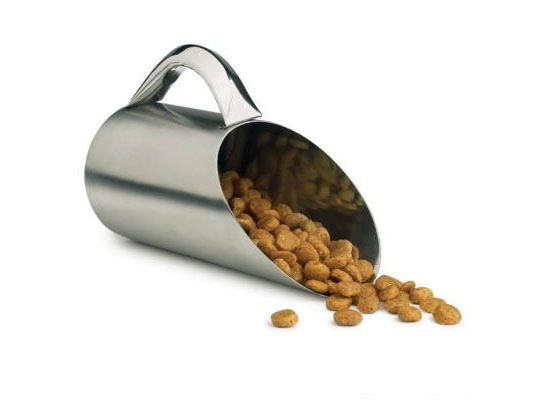 Many customers bought this product just for a reason that this is not another regular cheap plastic food scoop. The fact that it's a durable stainless steel makes it worth the price. The only improvement that we can suggest here is to include engraved measurement on the scoop.
Drinkwell 360 pet fountain provides continuing stream of water to keep your pet hydrated. The falling water stream encourages your pet to drink more, as you already know, drinking plenty of water is important for your health as well as your pet's health. This unit has been carefully designed with the multiple-pet households in mind, thus resulting pet fountain with rubber feet and five interchangeable spout rings that the pet owners can use to customize the speed and the angle of this water fountain. Your pets don't have to wait longer for their turn to drink, they all can have their fresh flowing water from any angle.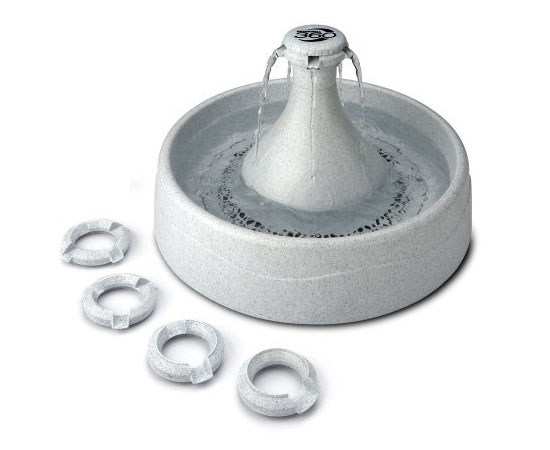 Allied Plastic Heated Pet Bowl is an ordinary 1-quart heated bowl yet it can keep your pet drinking water ice-free in winter. Based on this unit size, it should be enough for small to medium dogs or cats. The built-in thermostat will keep the water warm while the cord chew protector to make sure your pet and you won't be in danger from chewed or frayed cord.
This Big Pooch Dog Dish is one of Wetnoz luxury pet products. We know that your dog doesn't care what his food bowl look like just as long as you fill it with his favorite food, it'll put a big grin on his face. However, if you are design conscious person, how the dog bowl look like is matter to you. We're sure Big Pooch Dog Dish will fit any modern décor perfectly.
There are 3 choices of sizes to suit your dog where each one is made from premium-grade stainless steel. The black non-skid rubber feet and easy-grip rubber handles give great accent to the stainless steel design.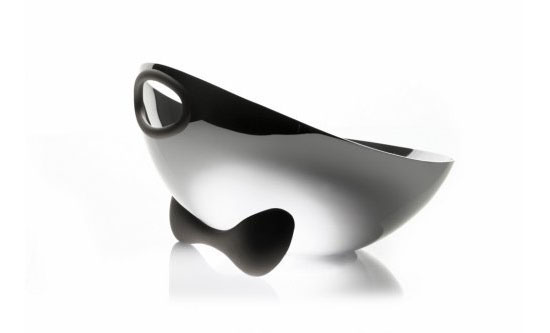 Tweets by @pawfipet
Recent Searches