Browsing articles tagged with " spacious room"
Super Pet CritterTrail Clear View Habitat is a compact and colorful house for your small pets to keep them safe. It is an easy-view habitat with 2 levels of space where they can have good exercise and spacious room to play. We would consider this unit is a great place for mice and small hamsters. We love the oversized clear view window because this way, it would be easier to interact with your lovely little furry friends. The removable petting zone is pretty handy when you need to carry this house around, when not in use, it turns into a resting location.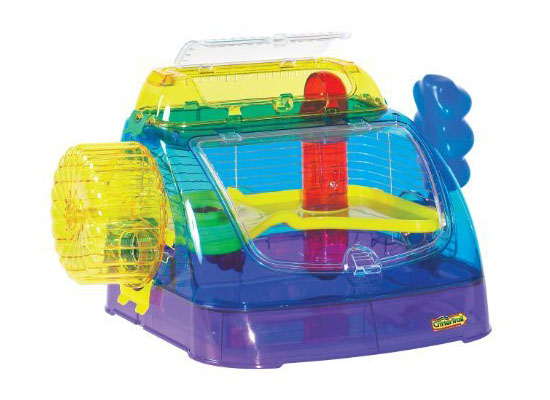 Petego Messenger Pooch Pouch is soft and comfortable carrier to take your pet anywhere close next to you. The official website says that this shoulder bag is specifically designed for small pet with weight less than 13 lbs, but based on several comments, it is recommended to use this bag for dog under 5lbs. In this way, your pet still can have pretty spacious room to move.
There's Emanuele Bianchi signature checkered stitching on this soft and durable microfiber suede. Available in only 1 color, mocha, your little furry friend will rest comfortably in it, in fact, your friend might fall asleep too!
Tweets by @pawfipet