Browsing articles tagged with " leaks"
Lay EZwhelp Washable Whelping and Puppy Pad against any crate walls or box and let those cute puppies to sleep on it comfortably. This pad is especially designed to wick moisture from the top surfaces (quilted) and send into the soaker layer. It features great absorbency while minimize any leaks due to its waterproof barrier at the bottom. The laminated pad is said to be eco-friendly without sacrificing its performance, even after many normal wash cycles, you would still find this pad is highly functional. Ideally, you can use these pads for puppy training, whelping, or furniture protection, you can save a lot of money. Measured 41" x 41", you should place the brown stain-resistant top facing forward while the white textured barrier as the bottom.
The Green Pet Shop Self Cooling Pet Pad helps your pet to cool during hot days, no more over heating and dehydration. This product lasts for years, it's made of high quality, non-toxic material, you can be sure this is a great investment. This revolutionary product is self-cooling, which means it recharges automatically, weight activated, so you don't need any water, refrigeration or electricity. It keeps your hard-earned money save in your wallet.
It works by cooling itself automatically when not in use and your pet can enjoy the cool bed for around 3-4 hours of constant use. Once your furry friend steps onto the pad, its weight triggers the cooling effect. There's no hassle of filling with water, the sturdy construction ensures no mold or leaks, you can simply wipe it clean.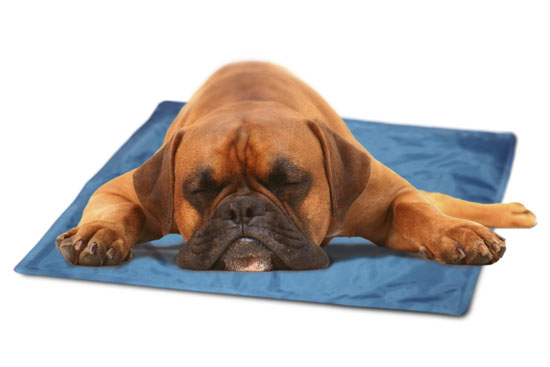 Tweets by @pawfipet