Browsing articles tagged with " high quality"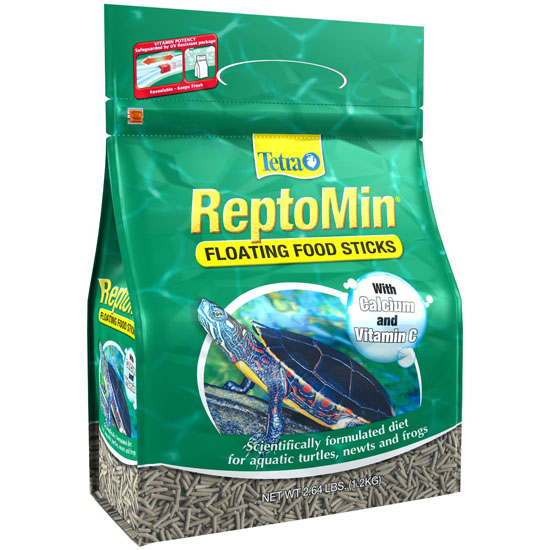 Tetra ReptoMin Sticks Reptile Food is loved by newts, frogs, all aquatic turtles. These floating food sticks have been a long standing favorite among breeders and pet turtle enthusiasts, they provide vitamin and calcium to your aquatic pets. ReptoMin products are known for their great formula and protein rich, they keep your pets healthy thanks to great nutritional value and high quality ingredients. Available in different package sizes, we highly recommend you to buy in bulk for cheaper price.
Once you drop these sticks in the water, your pets will swim to go get them. Based on customer reviews, turtles seem to love this food, it's like delicious cake for them. Each stick is pretty long in size, for small turtle, you might want to break the stick to smaller pieces. These sticks float for few hours if not immediately eaten, but don't worry, due to its delicious taste, your aquatic pets most likely eat them right away. Give Tetra ReptoMin Sticks Reptile Food a try, your turtles will be happy and healthy.
This reptile food is available in these merchants:
– EntirelyPets
– UnbeatableSale
– Amazon
Armarkat B6802 68-Inch Cat Tree is a pretty huge so be sure you have enough space, a great cat tree to own especially when you have obese cat. Your cat can climb, scratch, exercise and sleep on this, a great way to increase your cat activities. Each tree is made from beautiful pressed wood covered with faux fleece for great appearance, your cat would enjoy hours of entertainment playing around on it. The instructions that come with this unit are really easy to understand, you can assemble all parts in less than an hour, all necessary tools are included.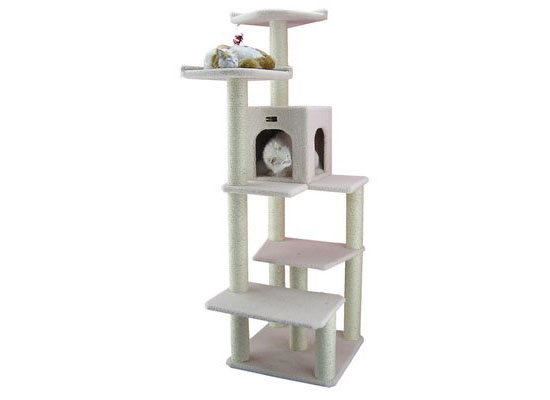 A unique fish tank can be the center of attraction in a room, just like this Bubble Tank from Psalt Design. Its unusual shape doubles as a beautiful décor in any room, so the fish inside won't be the only central point here. Bubble Tank has been designed to provoke reaction, conversation and interaction between the owner and guests, we're pretty sure there will be many curious eyes looking at this beautiful and functional object.
Each tank is made from high quality premium glass, handblown and slumped only by a master glassblower, therefore each product will have its own unique form, one of a kind as well as individual characteristics. What you'll get won't be just another cheap mass production fish tank, it's an artistic object that celebrates the skill and craft of a truly unique product.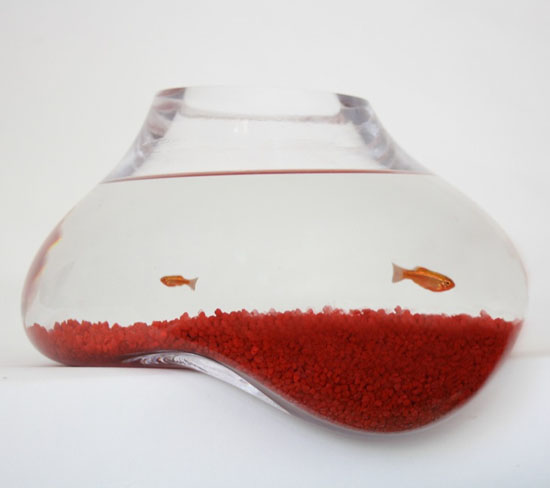 Petmate Microban Deluxe Pillow Pet Bed is a large bed with Microban antimicrobial product protection. It measures 27-inch x 36-inch, ideal for large sized dog. We really love the modern chenille stripe top and bottom with plush terry top, nice color combination. The cover is removable and machine washable, therefore, cleaning is a breeze. As a customer mentioned that the picture itself didn't do any justice, the product was much better. It is constructed from high quality material, soft and comfortable, pretty thick even the pillow inside feels like wool to the touch. However, we also need to remind you, this dog bed doesn't seem can stand a chewer, so if you have one, it might not be a perfect bed for your furry pal.
We highly recommend this product if you have a laid-back dog who doesn't chew, Petmate Microban Deluxe Pillow Pet Bed is the perfect dog bed that your furry friend will love.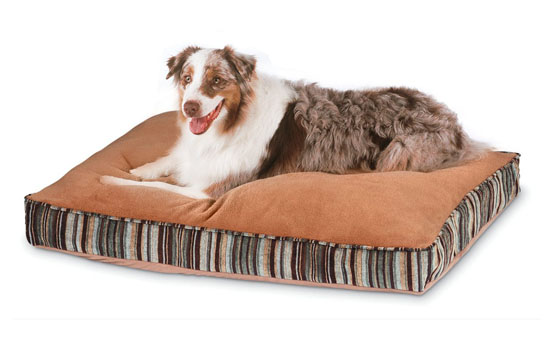 Greenies dental chews for dog are tasty treats that could help control plaque and tartar build-up in dog's teeth. Dogs don't brush their teeth, so it's really important for you to keep their dental healthy. In our case, we brush our dog's teeth every night and give her greenies once a week. Our dog loves greenies so much that sometimes, she goes to the room where we keep her greenies and start barking until we give her one.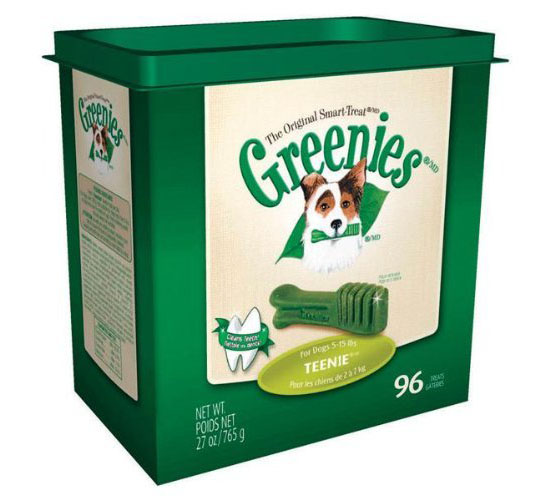 Tweets by @pawfipet