Browsing articles tagged with " furry friends"
Dogbed Sleepy Deluxe Plaid is a modern dog bed from Cloud7, perfect for any modern homes. The duvet cover is made from organic natural cotton canvas, while the mattress cover is made from organic white cotton batiste, and the mattress is filled with latex and polyester flakes mix. We really love the genuine leather handles, a nice touch to complement the overall look. There are many gorgeous products for your furry friends here, and all of them feature modern and stylish look.
Seungji Mun has designed Dog House Sofa for pet furniture brand M.Pup. It's a unique furniture design that brings harmony between human and pet. As dog person, we really love how this company understands our need to give space for our best furry friends. This sofa is a tool to communicate and share our feelings with our pets. Made of composed solid wood, this sofa is ideal to bond with your pet while relaxing on the sofa.
Super Pet CritterTrail Clear View Habitat is a compact and colorful house for your small pets to keep them safe. It is an easy-view habitat with 2 levels of space where they can have good exercise and spacious room to play. We would consider this unit is a great place for mice and small hamsters. We love the oversized clear view window because this way, it would be easier to interact with your lovely little furry friends. The removable petting zone is pretty handy when you need to carry this house around, when not in use, it turns into a resting location.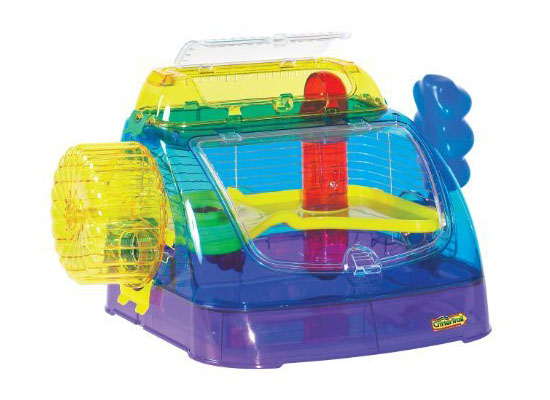 Tweets by @pawfipet