Browsing articles tagged with " food dish"
Super Pet CritterTrail Clear View Habitat is a compact and colorful house for your small pets to keep them safe. It is an easy-view habitat with 2 levels of space where they can have good exercise and spacious room to play. We would consider this unit is a great place for mice and small hamsters. We love the oversized clear view window because this way, it would be easier to interact with your lovely little furry friends. The removable petting zone is pretty handy when you need to carry this house around, when not in use, it turns into a resting location.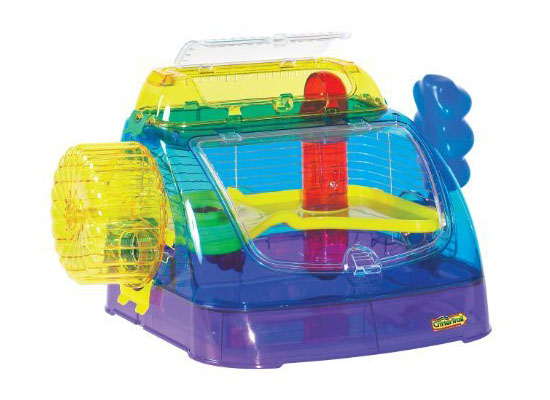 If you have unused 10-gallon tank, you can use Super Pet My First Home Tank Topper to create multi-level high rise habitat for your small pets. It doesn't require any tool to make this tank topper snaps together. There's a nameplate that you can use to write your pet's name, pretty cool, you can write "Michael and Drew live here" to identify your two little hamsters that live happily in it. This unit is constructed using chew-proof coated wire while the other materials are stain-resistant plastic parts.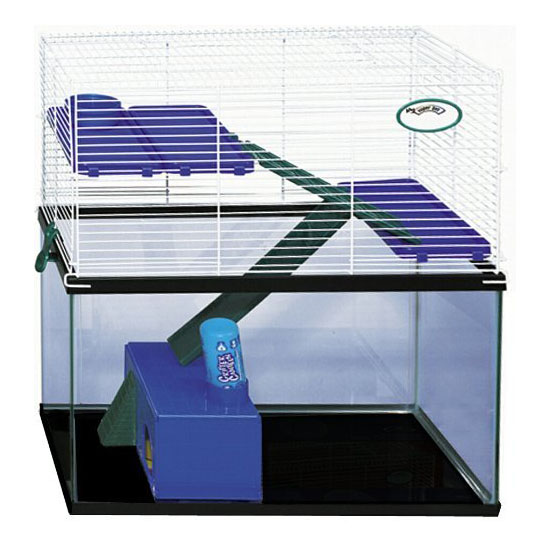 Super Pet Crittertrail Extreme Challenge Habitat hamster cage offers an adventurous habitat for your small pets, an ideal habitat for hamsters, mice, gerbils and other small animals. They will find the rotating-pet powered wheel is a fun spot to play (it provides good exercise too). The spiral slide is a shortcut to go down fast. There are many accessories available that you can purchase to add the fun in the cage. For easy interaction and safe resting location, this habitat offers removable petting zone and well ventilated environment. The top opening provides easy access to pet the hamsters and feed them.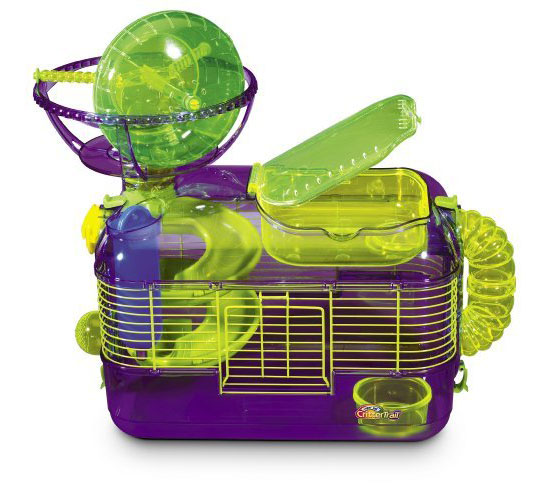 Tweets by @pawfipet
Recent Searches