Browsing articles tagged with " rubber base"
Shake portable dog potty has come to the rescue, it's a sleek and easy to clean dog potty that you can carry anywhere with you. The unique name was inspired by the unique way of cleaning, all you need to do is simply seal it shut, add some water, shake it well, and empty!
There are times when you don't have the time for morning walk or stuck in a meeting the whole afternoon. You can relax knowing Shake is there to take care your dog. The design is modern enough that you can leave it out in the living room and it folds for easy storage or easy to carry wherever you go.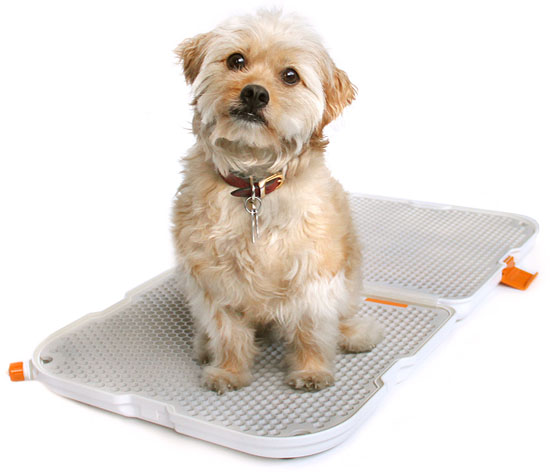 Lie this dog potty flat on the floor, the rubber base keep it from sliding or shifting, therefore, you will find no scratches on your floor.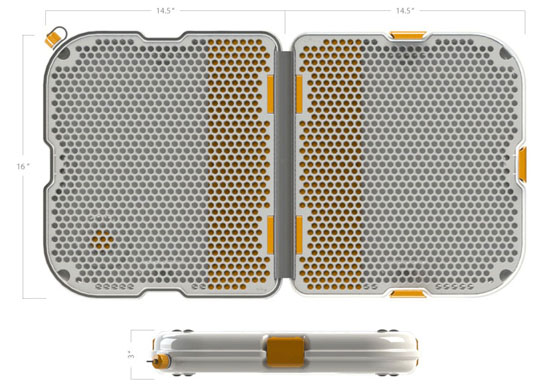 If you wonder why Indipets stainless steel slow eating dish bowl has weird design, well some big dogs can eat extremely fast as if it was their last meal. Eating too fast might increase the risk of bloat which could be life threatening. Sometimes when your dog eats too fast, there's possibility that the dog swallows so much air that they vomit. Taking care your pet also means that you need to take care the way they eat. Previously we have featured metal brake-fast dog food bowl to help your dog slowing down when eating, this bowl has been designed to intentionally slide on the floor to further slow down your dog. If you prefer to find dog bowl with rubber base, then you should purchase Indipets stainless steel slow eating dish bowl.
Tweets by @pawfipet