Browsing articles tagged with " outdoor cats"
Kitty Tube Fully Insulated Outdoor Cat House is newly improved insulated cat house that provides your cat everything he or she needs, safety, comfort, and warmth. Its innovative door design protects your feline friend from predators, the pillow inside the house gives a cozy and comfy base for your cat to relax. It's an ideal outdoor cat house for any weather, it cools in the summer and warm in winter, in fact, it can accommodate 2-3 medium sized cats.
What's new in this version? Well, you can see some improvements such as built-in lifting handles that you can use to adjust the ventilation, open it during summer or close it during winter to retain heat, better quality for the exterior, increased R-value insulation, including fully insulated floor at the bottom of custom pet fluffy pillow. The company even claims the shell is guaranteed to never chip, crack or fade, for life!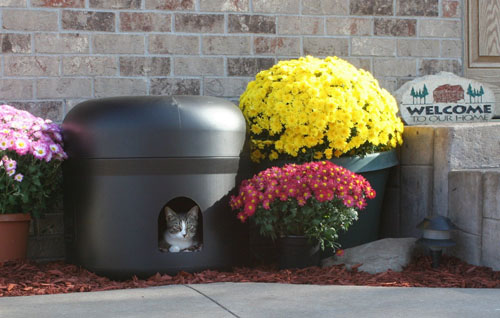 There are 2 versions of K&H Outdoor Kitty House, heated and unheated model. It's an ideal house for outdoor cats, it protects them from wind, rain, or any cold weather. You don't have to worry since this house is made of 600 denier nylon with vinyl backing, making sure the house is waterproof for better protection. The house has been cleverly designed with 2 exits (front and back) to ensure your cat is not trapped by predators, its generous overhang prevents the rain or snow entering this lovely kitty house to ensure your cat stays dry, safe and warm.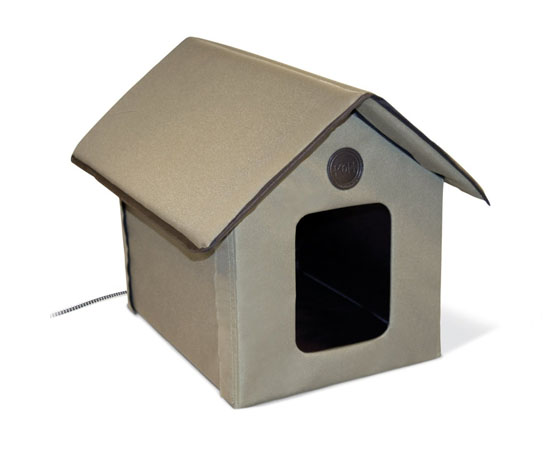 Tweets by @pawfipet