Browsing articles tagged with " dog treat maker"
Making your own dog treats is the perfect way to ensure your dog only gets the best ingredients. Bow Wow Bistro Gourmet Dog Treat Maker can help you with that, it features non-stick coated baking plates with latching handle, and non-skid rubber feet. It's a nice way to keep on making treats without having to use the oven, it's more efficient and energy saver this way, you can even get bone-shaped dough cutter within each purchase.
Test your recipe and bake the first batch of bones, you'll notice they will be crunchy and your dog would love it. You'll get to make 10 small bones within each cooking batch, it's up to you how many treats you want to make. Just in case you've never made dog treats before, simply follow the included recipe, don't add more liquid than instructed, you don't want the dog biscuits end up a bit soft. There are many free recipes on the internet, you can try to google them to find grain-free recipe if your dog had allergy. One of great recipe books we'd like to recommend is Three Dog Bakery Cookbook, it helps you to bake all natural treats for your dog.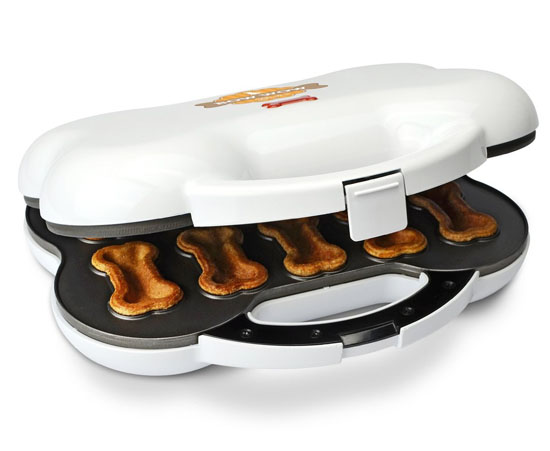 Tweets by @pawfipet
Recent Searches