Browsing articles tagged with " unit 2c"
A combination of a water dispenser and a dry pet food dispenser in one, Crown Majestic Diamond Series V2 Automatic Pet Feeder. It's a flexible feeder since it runs on electricity or batteries, your choice. If you've read our review about PetSafe food and water station system, you realize that Crown Majestic actually combines 2 dispensers in one. Suitable for both dogs and cats, this device features simple automatic program which automatically dispense ¼, ½, ¾, 1, or 2 cups of pet food, it's pretty accurate despite the size of the kibble. You setup and read the information from backlit LCD display that informs you about time and number of meals per day.
Record your voice for about 12 seconds to alert your dog or cat when the food is ready, in this way, your pet would know it's time to eat even though you're away from home.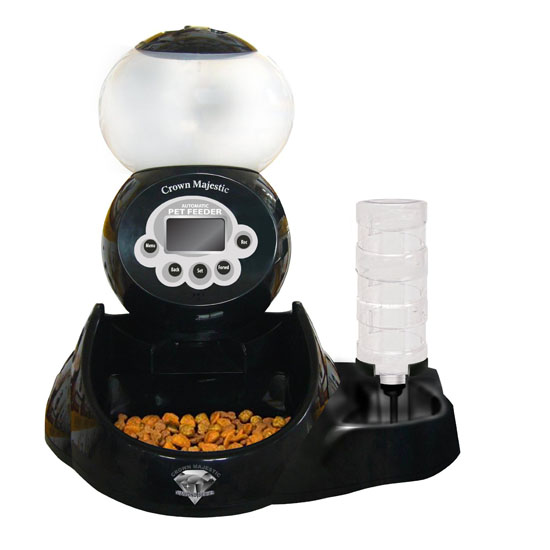 You and your cat would love the idea behind Kitty City 46-inch Mega Kit Cat Perch. It's a pet furniture which can be expanded and built upon (hint: you don't have to build the same structure just like the photo here, be creative) in order to keep your cat entertained and from getting bored. You attach additional panels and connect it to multiple units to expand this playing pen into larger area and more spacious. The material is soft but durable, it is ideal for playing and resting, also its heavy duty coated fabric is tearing resistant. This unit features 4 scratching posts to satisfy your cat's natural instinct to scratch, cute 3 plug 'n play catnip filled plush toys to tease your cat, 3 level platforms, and 2 cube homes.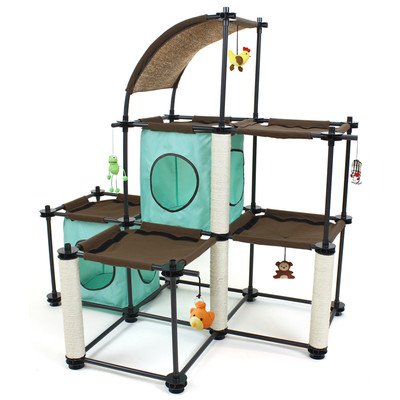 Drinkwell Platinum Pet Fountain Starter Set features innovative and patented watering system. It provides your dog or cat with 5-inch free falling water stream, very attractive to keep them drinking and hydrated while you are away. Since this unit is a starter set, you will also get a cleaning kit and a package of filters, the fountain itself can hold up to 168 ounces of water. Cats usually jump on the sink or toilet to drink some water, using this unit, it won't happen again, the sound of trickling water attracts pets to drink from this fountain. In order to ensure the freshness of water, this fountain features replaceable charcoal filter.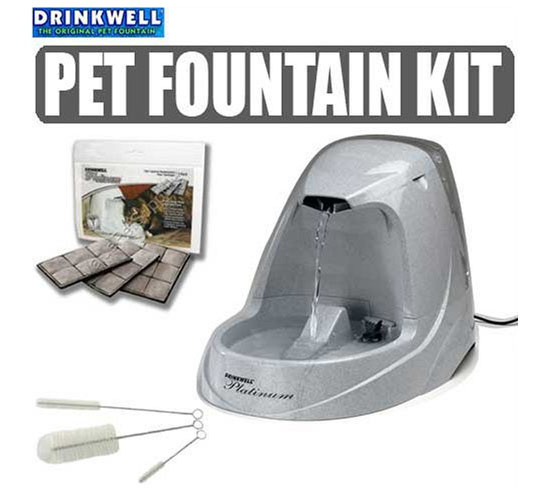 Tweets by @pawfipet