Browsing articles tagged with " cat house"
When you own multiple cats and they all are so much aggressive and cute as well, you might want to get Go Pet Club Cat Tree for them. You can read online there are many positive reviews about this product, we're pretty sure your cats would love to play around this tree.
When you place your order, you would appreciate the fast services from the merchant that we recommend here. Since this product comes in pieces, you need to assemble this unit before your cat can start climbing the tree, but don't worry, you can easily do this due to the guide that is given in the box. The material used making this exceptional product is very good and reliable as well. Even during colder weather, don't be surprised when your cats stop snuggling with you on your bed, they might prefer to hangout in the tree among those 3 perches or 2 condos. This condos and perches is covered with faux fur where the board material is wood, posts are covered by natural sisal rope to encourage your cats scratching. The overall dimensions are 50″W x 26″L x 72″H.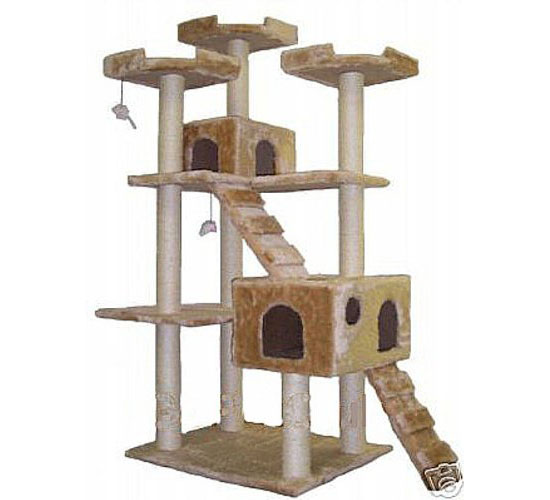 Designed by Tiziana Agnello, Energy Pyramid Cat House provides eco-friendly house for your feline friend. It could be the center of your cat universe, it's a four sided pyramid shaped play house that comes with 3 unique diamond cutout toys. As we all know, cats are attracted to cardboard, this product provides your cat a place to take a nap as well as scratch surface that they just can't resist.
Aside from cats, this pyramid is also a great place for rabbits, ferrets, or other small animals including dogs. Made in Brooklyn with love, each cat house is printed with soy based inks, acrylic coated, thus making cleaning is as simple as wipe it.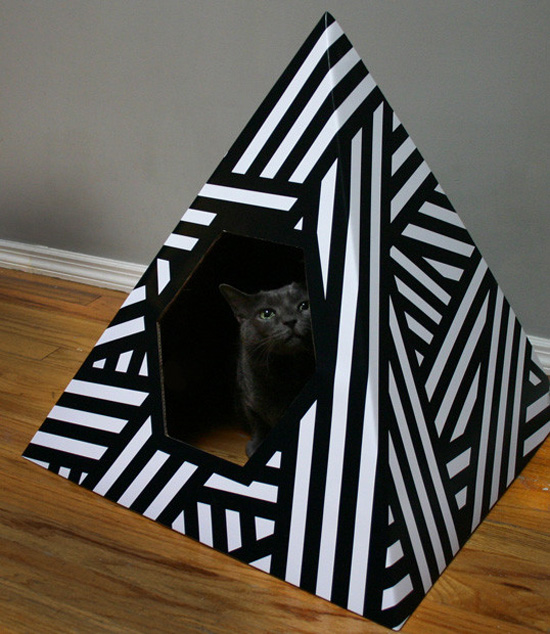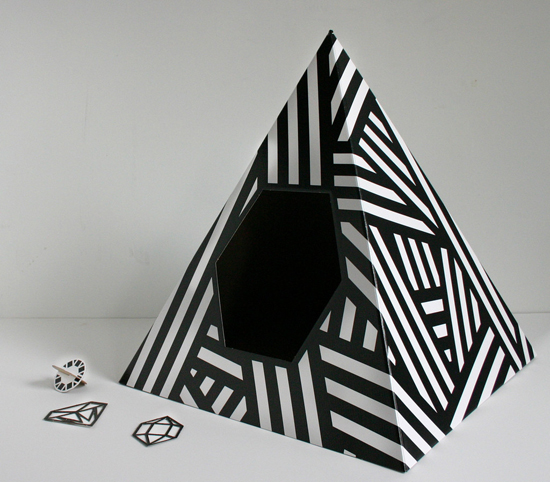 Cats are crazy about cardboard, so, why not provide them a modern cardboard house? Native American Teepee Cardboard Cat House sets apart itself from traditional design, it's inspired by a classic symbol of Canadian iconography. This cat house is 100% made of recycled and recyclable cardboard, you can assemble it under 2 minutes without any glue or tools.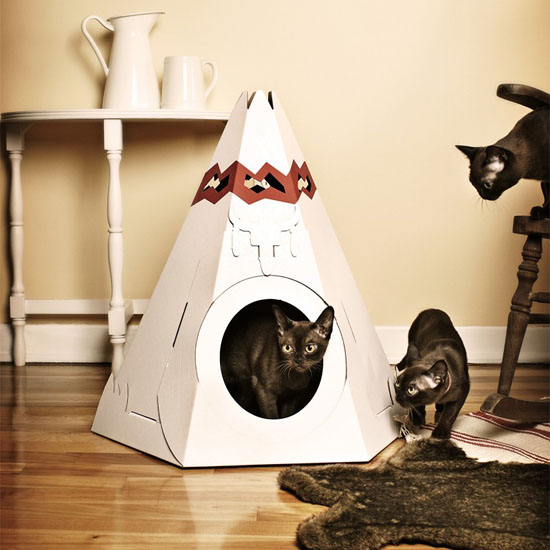 Tweets by @pawfipet