Browsing articles tagged with " wooden dog house"
Pyramd Design Co. presents you with a modern dog house called Puphaus. It features minimalist design with modern touch, it's nothing like plastic dog house. If you are a design conscious dog owner, you'll be happy to know that this beautiful dog house is designed by industrial designers and dog lovers Roy Fleeman and Zach Griggs. They both wanted to design and build something unique and stylish for our best furry friend. Inspired by modern home design, only natural derived materials are used, making the final product looks and feels like home in any outdoor setting while making a head-turning architectural statement.
Made in America, this dog house is constructed from western red cedar and Portland cement board. The adjustable feet make it easy for leveling while the floating roof provides great air circulation. It comes with integrated food and water bowls. The unique construction allows to flatpack design for affordable shipping, you can easily assemble this unit in 5 steps without any additional tools.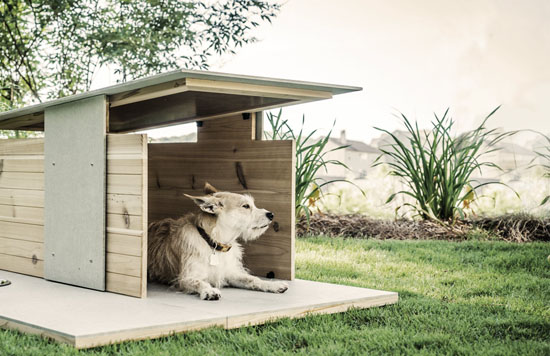 For Gimli Dog Den is a modern and beautiful dog house, a perfect hideaway for your furry pal. Each house has been crafted from solid walnut with solid brass detailing for elegance touch along with bright color panel option. The form of this product is pretty unique, it plays on the iconic pyramid combined with teepee shape, your dog will be comfortable in style inside its stylish house.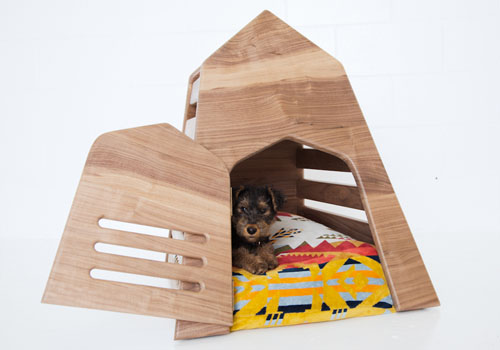 Tweets by @pawfipet
Recent Searches