Browsing articles tagged with " Kit"
If you expect to get professional grooming tool then you can't go wrong with Wahl Pro-series Complete Pet Clipper Kit (9590-210). Don't underestimate its size, this little guy offers great power with low noise, yeah, most people agree that this clipper exceeds their expectations. It features high-carbon steel, self-sharpening blades that stay sharp longer than other brands. You can expect painless grooming process with this clipper, in fact, this set comes with "step by step how to" DVD for first time groomer. Based on several customer reviews, their dogs in fact come over when they know the grooming process is about to start knowing that Wahl grooming tool is used.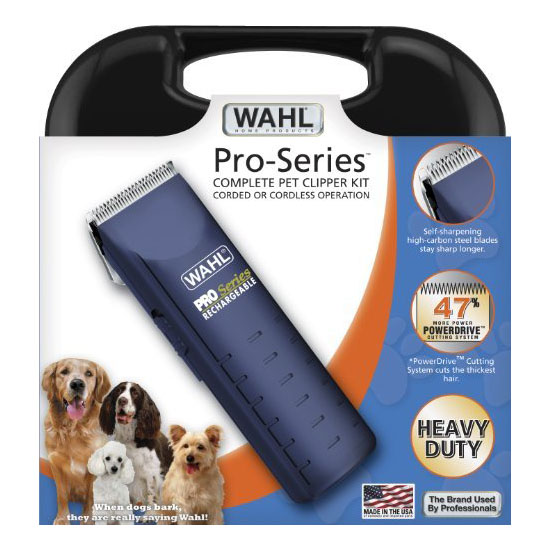 KollerCraft AQUARIUS AquaView 360 Aquarium Kit is an attractive little fish tank to any room. We love the undertank LED lighting which offers 6-color selections, you can change to any color depending on your mood, even better if you know how to work with nano systems. This aquarium kit comes with a lid, tubing, air pump and under-gravel filter, a complete starter for anyone who just starts aquatic hobby, you'll fall in love with this 360-degree view crystal clear aquarium.
If you plan to have tropical fish, it is very recommended to add a heater in this aquarium and due to the nature of this tank design that might magnify anything if you lace it on the rear wall, we suggest you choose small-sized under gravel heater, like Hydor Mini aquarium heater.
Create erupting volcano effect in your aquarium with the help from Hydor H2Show Volcano Kit. This volcano emits bright red LED and bursts red bubbles from the top of the ornament. Don't worry about the equipment because this hand-painted ornament literally hides everything from plain view.
Hydor volcano kit is simple to assemble and install. Each unit includes the volcano ornament, bubble maker, and a red LED spotlight. When combined together, you'll get beautiful transparent bubble flows where the volcano emits the light from the red LED which adds cool effect of overflowing lava. This unit is ideally used in freshwater aquarium from 13 to 52 gallons.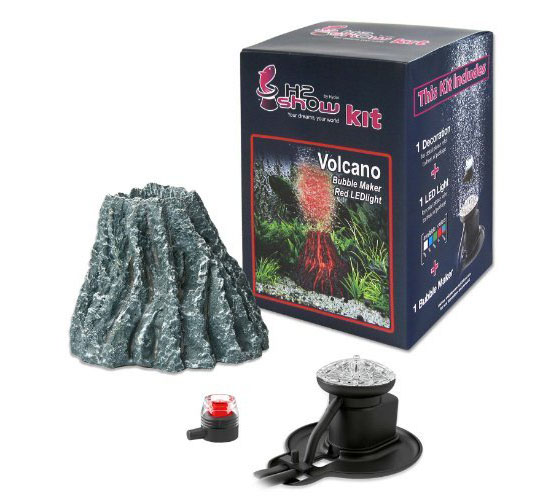 Tweets by @pawfipet