Browsing articles from "December, 2013"
Having a large dog or cat, you need to ensure your furry friend gets enough daily food intake while you are away, you don't want to risk your pet to get malnutrition or overfeeding. Crestuff Automatic Portion Control Pet Feeder is a large capacity feeder that holds up to 45 cups of pet food or 10.65 liter, you can set 4 separate feeding day time and for over 90 scheduled meals. It depends on the size of your pet, you can set the portion size from ¼ to 2-1/2 cups, just make sure you get the ideal proportion to keep your pet healthy.
When your pet misses you, they can hear your voice, thanks to built-in microphone and speaker that allow you to record personal message for each feeding time. The easy-to-read LCD display provides you with clear viewing to setup the command, the clock is displayed with 2 formats: 12hr or 24hr, the alarm turns on when scheduled feeding time expires. You can also trigger it to feed your pet manually.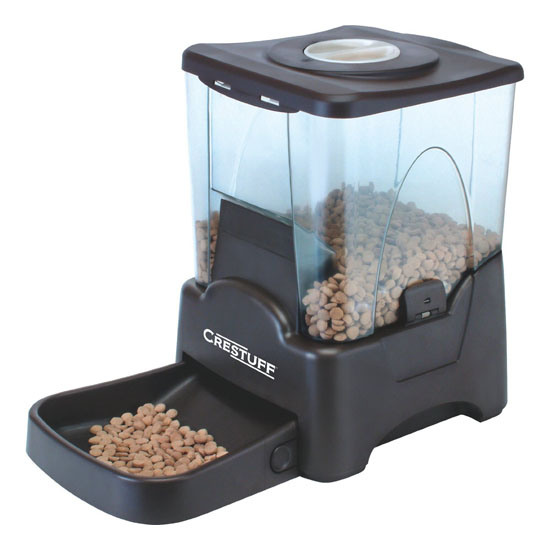 If you're looking for modern gate to keep your dogs away from dangerous area in the house, you should consider this attractive Summer Decorative Wood and Metal 5 Foot Pressure Mounted Gate. This is ideal gate to use to contain your dog in certain area, for example to keep the dog out of kitchen, you don't want your dog to get hurt. This gate is made from high quality wood and metal, the combination makes it pretty stylish, you can adjust it up to 5-foot wide for better security without damaging the wall.
For Gimli Dog Den is a modern and beautiful dog house, a perfect hideaway for your furry pal. Each house has been crafted from solid walnut with solid brass detailing for elegance touch along with bright color panel option. The form of this product is pretty unique, it plays on the iconic pyramid combined with teepee shape, your dog will be comfortable in style inside its stylish house.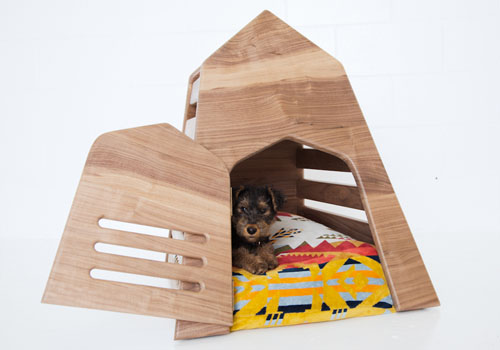 Cats love to race inside a tunnel, that's why it makes sense to have Cat Tunnel Collapsible 3 Way Tunnel to entertain your feline friend. It comes with 3 bonus toys, even when Christmas is over, your cat will still think it's Christmas. This tunnel is a great thing to have especially when you have overweight cat, as your cat running around inside the tunnel, your cat is getting great exercise and happy. It's easy to set up as well as store, you can simply fold it away when not in use or wash it down with garden hose to clean it.
This tunnel features 50-inch length with 10-inch diameter. Don't be surprised when you watch your cat just can't stop racing through this tunnel, it's a great toy for an active cat, because unlike those straight tunnel toys, this one is split to 3 entrances/exits, it would be fun to watch.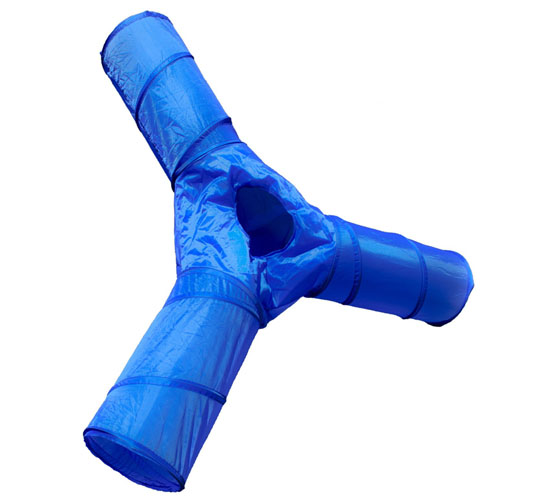 Tweets by @pawfipet