Browsing articles from "May, 2014"
Camping with your dog would be a lot easier, thanks to Boulderlite 2-in-1 NobleCamper Travel Dog Bed. It's a compressible dog bed that transforms into a sleeping bag, so practical to carry around for camping trips, hunting trips, hiking, or any other outdoor adventures with your furry pal.
The bottom zipper is very convenient that allows the sides of the bed to unfold and transforms into a sleeping bag, a great protection to keep your dog from colder weather. When not in use, you can compress this pet bed into its stuff sack and simply toss it into your backpack. Two main materials used for this product are Ripstop nylon shell and Taslan nylon liner. The Ripstop nylon shell is lightweight, durable and waterproof, it protects the bed from tears, rips, or moisture from the ground while Taslan nylon liner is breathable, cotton-like bed to ensure your pet feels comfortable while sleeping. This travel dog bed is machine washable, you need to hang it dry or use tumble dry gentle on low heat.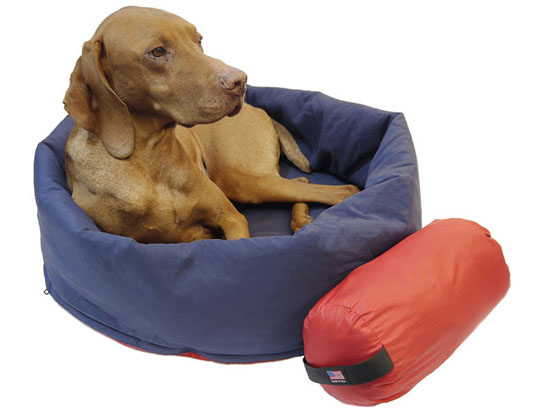 Are you looking for a cat condo with affordable price for your feline friend? Well, say hello to Tabby 80-inch Scratching Post. It's a sturdy scratching post in beige and tan color with faux fur for great comfort, it also comes with hanging rope and toys. It comes in pieces, so assembly is required but don't worry, the instructions included are really easy to understand and follow, it takes like maybe 15 to 20-minutes to build it. We must remind you though, the instructions might not come in English, but don't worry, the pictures with numbers and letters are easy to understand even without words.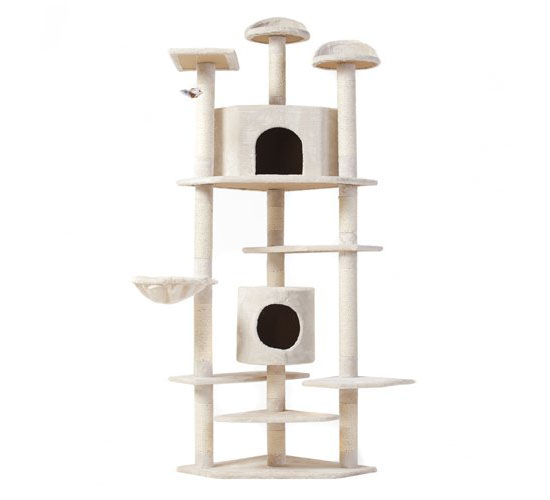 CleverPet entertains your dogs when you're not home, in fact, it makes your dogs even more clever. Yep, it's an interactive device that offers a fun time when your pet is home alone, it also acts as pet feeder while your furry friend engages with it and learns new tricks. This pet gadget is controlled with nice and easy-to-use mobile app, especially designed for iOs and Android. You can control CleverPet completely, in real time, such as set the schedule, keep track when your dog playing or eating.
The company claims that this gadget features scientifically proven techniques to offer great interactions that adapt to individuality of your dog's needs, and it becomes more challenging as your dog becomes smarter. In this way, you can avoid your dog becomes bored when they are alone, boredom can lead to anxiety and destructive behavior, so let's keep this cute companion busy and happy.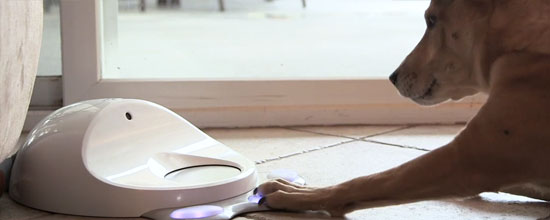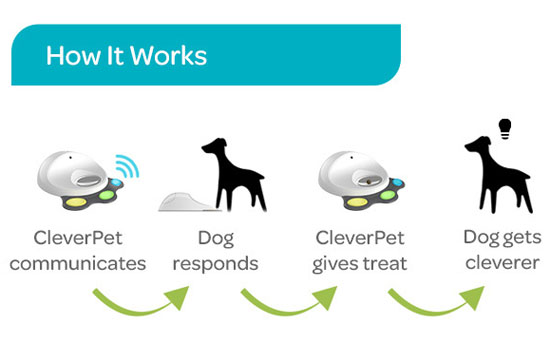 Do you have bad stain on the carpet thanks to your furry friend? Well, you might need the help of Bubba's Rowdy Friends Pet Supply Company Pet Stain and Odor Terminator. The company claims that this stain remover is approved by veterinarian and highly recommended to use to clean after your pet. It is safe, cruelty free, and has been proven to remove toughest stains and odors out of your beautiful carpet.
The founders of this product have 2 large breed dogs, they are English Mastiff and Newfoundland, you can imagine the mess and smell when they pee on the carpet. Over the years, these pet owners had tried many different brands of stain cleaner and odor removal products, however, the result didn't give them satisfaction, so they made it their mission to create and manufacture the pet odor eliminator that really works and of course, clean the urine stain as well.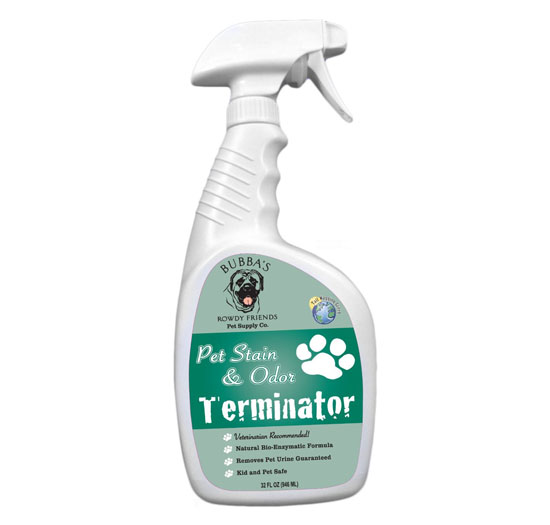 Tweets by @pawfipet