Browsing articles from "November, 2015"
Back to the Roots Water Garden is the new version of AquaFarm. Now, it includes silent, submersible water pump, and the same 360-degree view. This 3-gallon fish tank is a perfect starter kit when your children are interested in fish keeping hobby, it's a self-cleaning fish tank that grows food while the fish waste feeds the plants, and plants clean the water. The smart cycle allows this aquarium to be maintenance free.
Designed and manufactured in USA, this aquarium works based on the science of aquaponics, the fish waste would naturally fertilizes the plants above, and, in turn, those plants clean the water for the fish. It's a closed-loop ecosystem that combines traditional aquaculture with hydroponics, nice isn't it? This is an ideal fish tank to pet small fish as well as grow organic herbs. This starter kit consists of 3-gallon tank, water pump, all-natural aquatic supplies, organic seeds, 5 grow pots, fish food, and a coupon for a Betta fish.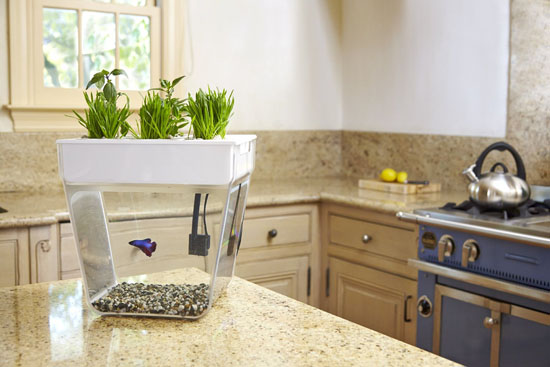 Holiday is near, you might want to prepare a special gift for your furry pal, we'd like to recommend this cute Kyjen Holiday Hide-A-Squirrel Jr. This cute holiday themed dog toy improve your dog's problem solving skills, designed for hours of entertainment, your dog would not just have fun, they will also fine tune their hunting skills. It's an ideal toy for puppies that need an outlet for their instinctual behaviors but it doesn't mean older dogs won't enjoy playing with it.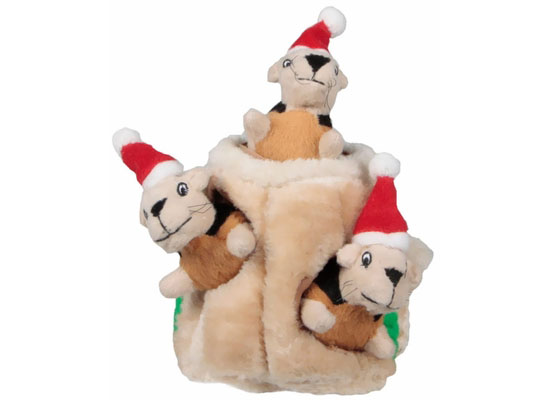 Tweets by @pawfipet