Browsing articles from "October, 2011"
Wesco Kabob Shreddable Bird Toy helps to satisfy your bird's instinct to chew. Each kabob is made from a soft pithy wood, it's irresistible to hookbill birds such as parakeets and macaws. We are sure you bird will be happy to chew the toy once you place it in their cage, you know, like bird catnip. Watch your avian friend having fun to rip and shred this toy, in fact, bigger bird can shred this toy down to nothing in very little time. We must remind you that you need to vacuum once the bird is done 😉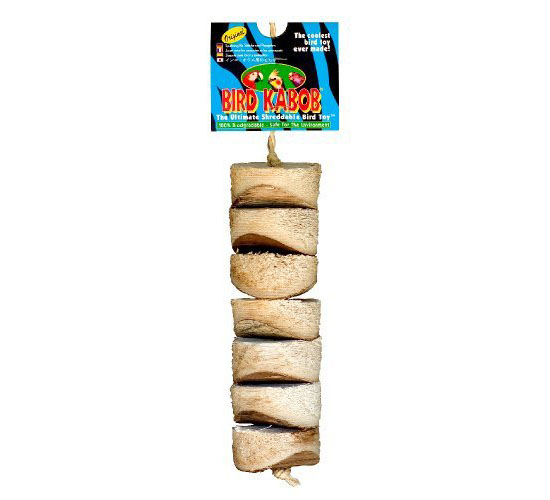 During colder weather, you can provide some warmth to your bird using K&H Thermo Perch. Install this on the cage to offer a gentle source of warmth through the bird's feet. This should be useful when you place your bird in a room with cold air conditioning, especially for exotic birds. Unlike heat lamps, this unit won't get too hot or dry out feathers as it offers therapeutic warmth only when your bird needs it. Do you know that constant light in the cage from heat lamp can cause sleeping disorders to the bird?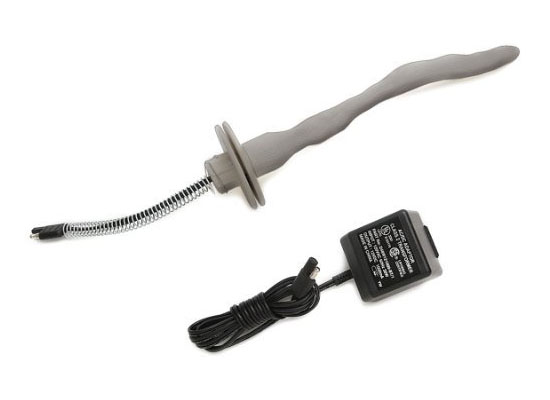 Aqueon aquarium water changer helps you avoid any mess during changing the water of your aquarium. It's been designed to make your routine water changes and vacuuming gravel effortlessly, for any level aquarists, no more carrying heavy and messy buckets. It is completed with water flow control to prevent spillage.
Based on other customer suggestions, we notice that you shouldn't connect the hose to the part that goes on the faucet, wait until you have it screwed into the aerator hole, because it twists easier this way. Please remember to remove all of the coils out of the hose so that it lays flat before you use it every single time.
This Fish Mox product contains 250mg amoxicillin within each capsule to prevent some common bacterial disease from your aquatic friends. Fish Mox applies a bacterial action on gram-positive and some gram-negative bacteria, you can use 1 capsule (250mg amoxicillin) for 10 gallons of water, just drop it into the aquarium and repeat after 24 hours. If your fish is suffering from aeromonas, pseudomonas genera, or mysobacterial group, you definitely should try this medication.
Modern Teafco Argo pet carrier has been designed to meet the strict airline regulations when it comes to safety of carrying your lovely pet on a plane. Its innovative design (smaller version of Petascope) enables you to take your small pet in it and slide the carrier underneath your seat. Each product has been carefully made from 840 denier Nylon fabric and offers water resistant exterior for comfort. The dual layer mesh windows on both sides are great ventilation and visibility of your pet. There's a large front zipper opening for quick access.
Dish of Desire bird feeder is definitely not your ordinary bird feeder. Designed by Frederik Roijé, this bird feeder concept allows you to present different variety of menus to the birds. Beautifully designed, this product is using red cedar, porcelain, and aluminum as its materials. Each of these bird feeders is made in Holland.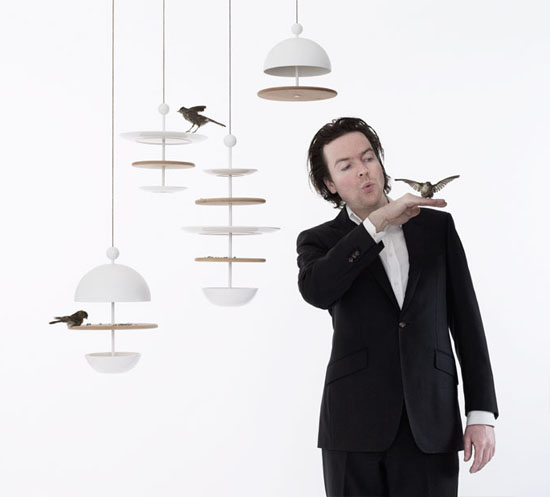 eCotrition Snak Shak house is going to be your small pets favorite hide away. It's completely 100% edible house since it's made with fresh alfalfa and tasty golden honey, basically it's a delicious treat and a house. The company says that you'll get 3-in-1 benefits from the house, while the roof house pieces provide a fun play environment, it is also a great treat and promotes healthy and natural chewing instinct.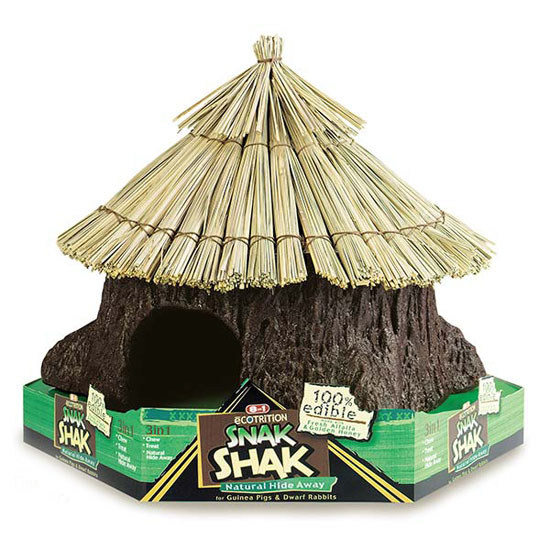 This product is the metal version of Brake-Fast dog food bowl as some dog owners are worried that their dogs might eat out of plastic. If you want our dog to slow down the eating process, you might want to get this bowl as it helps reduce the risk of bloat caused by eating too fast. The bowl has been designed to intentionally slide on the floor, because it will further slowing the eating process, however the metal version would be a bit heavier than the plastic, so it might stay in place. If your dog or cat normally takes a minute to eat, using this bowl, the dog or cat might need a few minutes to finish.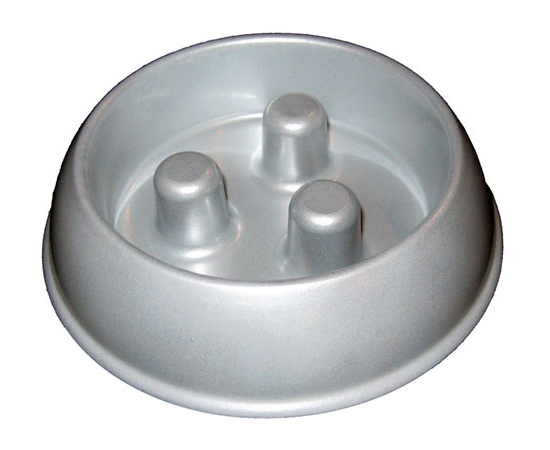 Fresh Patch is a solution for dogs who don't like using synthetic grass. The natural scent of living grass is certainly more inviting to dogs and puppies, we're pretty sure they will use this product instantly. Since Fresh Patch uses only real grass, it's important to replace it on weekly basis, order a new one, and throw away the old one.
This cute classic yellow dog raincoat poncho protects your dog during rainy weather. It's waterproof coated 100% PVC with drawstring hood, leash opening and elastic leg straps. The material is nice and thick. You need to measure your dog from the base of the neck to the base of the tail to choose the perfect size.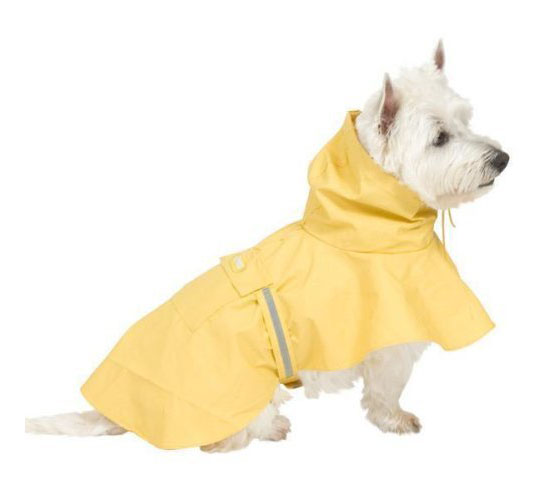 Tweets by @pawfipet