Browsing articles from "May, 2013"
Shake portable dog potty has come to the rescue, it's a sleek and easy to clean dog potty that you can carry anywhere with you. The unique name was inspired by the unique way of cleaning, all you need to do is simply seal it shut, add some water, shake it well, and empty!
There are times when you don't have the time for morning walk or stuck in a meeting the whole afternoon. You can relax knowing Shake is there to take care your dog. The design is modern enough that you can leave it out in the living room and it folds for easy storage or easy to carry wherever you go.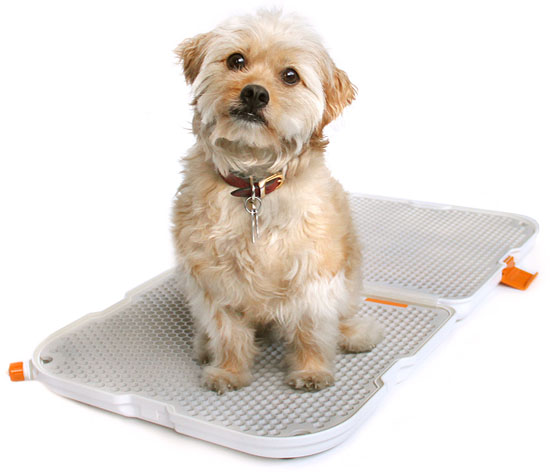 Lie this dog potty flat on the floor, the rubber base keep it from sliding or shifting, therefore, you will find no scratches on your floor.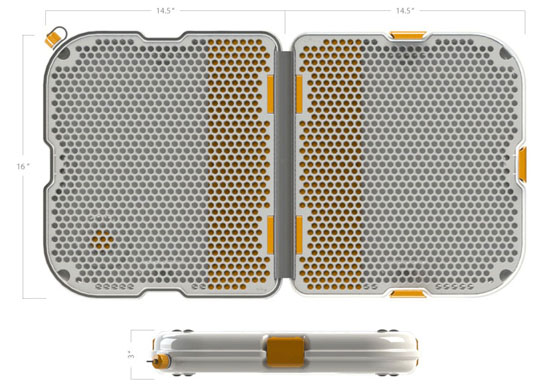 Hyper Pet K-9 Kannon Ball Launcher is a dog toy that makes you look really cool holding it. It's a tennis ball launcher designed to provide ultimate fun for both of you and your dog, it's been tested to be able to throw one ball up to 75 feet long, pretty cool heh? Even your kids would love it, in fact, they might beg you to throw the ball with this cool toy, blasting fetching fun for every dog. All you have to do just pull back the handle and load the ball, now get ready to aim and pull the trigger to shoot.
It's an innovative toy for our furry friend, you probably already know Hyper Pet company, it's the brand behind famous ball launcher dog toy. It also features built-in hands-free ball pick up and extra ball storage. A mini cannon that fires tennis balls, making fetch game more fun for you and your dog. This product comes with a safe tennis ball.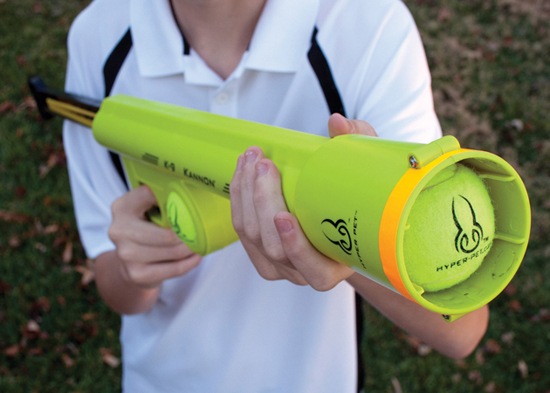 PetSafe Wireless Pet Containment System (PIF-300) is an ideal solution if you want to let your dog running around the yard without having to worry that he might jump onto the street. This wireless containment system has been proven to be really effective to keep your dog in certain area, invisible boundary that surround your house. It utilizes radio frequency to detect if your dog is about to get lost. This system works pets for pet weighing 8 pounds and more, you can setup the system to safely contain your furry friend inside the area of your choice
How it works?
First of all, you need to plug in the transmitter and it will automatically emit a radio signal with adjustable range up to 90-feet of its surrounding. Since there's no need for complicated installation or wire burying, we believe, you can do full setup in less than an hour, pretty simple and easy.
This dog house set from the Six Hands is pretty unique, it's a combination of a dog bed and a little house. The wooden house or roof is made from Douglas Fir Plywood without any harmful stain or paint, while the bed is made from natural cotton canvas and water proof inner cover. Let's just say that when your dog loves his bed, he would love the house as well, as it provides him with more privacy, perfect place to relax. The bed dimensions are 55" x 65" x 20" while the wood house dimensions are 55" x 65" x 60", enough to accommodate small to medium sized dog.
The bed cover is removable and machine washable, each product is build to order. Currently they are on sale, so you might want to checkout this dog house set, it could be a nice gift to your furry pal. the design is also modern and minimalist, perfect for different kind home decor.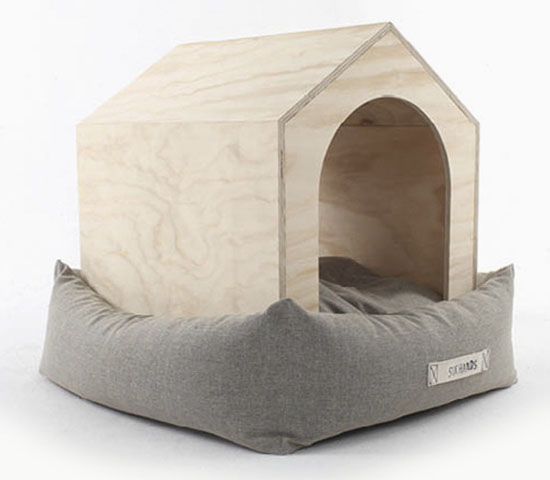 Tweets by @pawfipet