Browsing articles from "July, 2014"
When you walk your dog, there are times when you need to do something that requires both hands, it would be difficult when you have to hold the leash. Lishinu Handsfree Retractable Dog Leash was born out of the same experience, Grega, one of the Lishinu's creator took his dog for a walk when at somepoint he had to tie his shoes. Unfortunately at that point, there's something frightened the dog, Red, and he started running away, out of sight and could only be found after 4 days, exhausted but safe and sound.
This dog leash offers an innovative design, small yet strong and effective rectractable leash to walk your dog. You can easily fasten the leash on your wrist, rest your arm on the Lishinu and pull the belt through the hook, it's really easy to use, you can master it in seconds. Just in case of emergency, you can pull the safety belt to remove it.
The latest design of cat scratcher from Petfusion features 3-sided area where your cat can satisfy its scratching instinct. PetFusion 3-Sided Vertical Scratcher features attractive design for cats to enjoy, it's made of eco-friendly, recycled and recyclable corrugated cardboard with non-toxic corn starch glue. Due to its structure, this board naturally attracts your cat to scratch, the curves design makes it easy to scratch as well as a comfortable place to rest and play inside the cubby hole.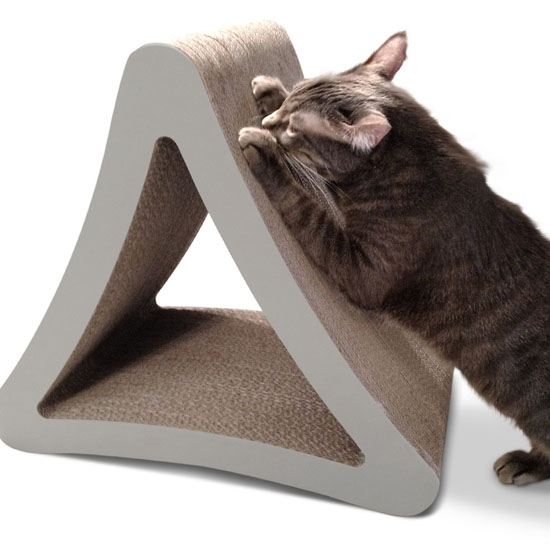 Rascal Dog Litter Box promises to deliver a litter box system that meets your dog's elimination needs. The design features high sides with low entrance for easy access, those high sides function as splash guard to keep any mess stay inside the box. Covered by fake but realistic anti-microbial grass, your dog won't hesitate to use it as if he/she was at the park, thanks to multiple perforations in the rubber backing, any liquid waste will pass through the basin below. The fake grass itself is machine washable in cold water, easy breeze.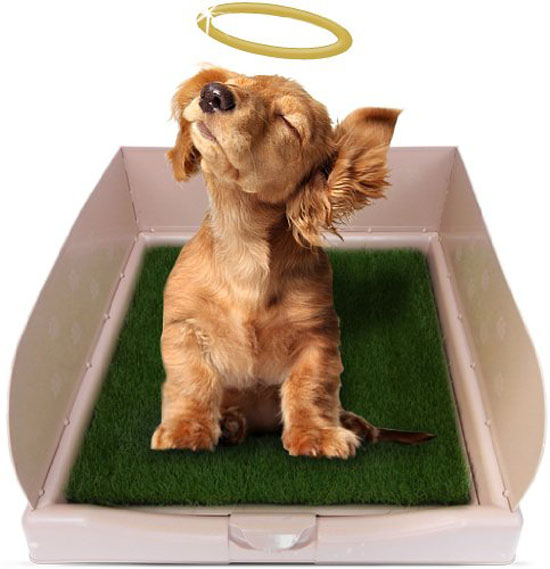 Glyco-Flex III Canine (bite sized chews) maintain your dog's healthy joint, each bite provides your dog with higher levels of glucosamine, MSM, manganese, and DMG, all these ingredients have been formulated to support your dog's comprehensive joint health throughout his life. This product represents the third stage of life stages joint health program, the company knows the health of a geriatric dog in need of serious joint support, by giving extra glucosamine and MSM, it makes sure this product can keep up with those needs.
Dogs age just like humans, they tend to have problem in their joints, especially with age related weight, it usually increases pressure on each joint. It's important to maintain the fluid that surrounds these joints or synovial joints, because it acts as nourishment for the cartilage. Loose cartilage means that the bone can rub on other bone, creating uncomfortable or painful friction.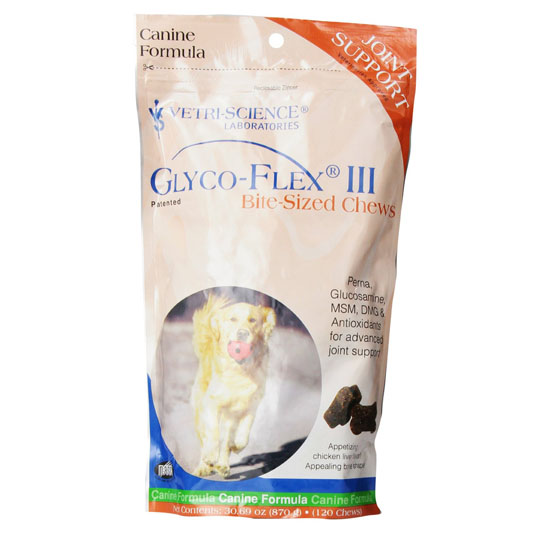 Place Quik Shade Outdoor Instant Pet Shade next to the swimming pool or in the garden, it's a great spot for your dog to relax, enjoy outdoor without suffer from the hot weather too much. The elevated mesh bed keeps your pet cool and dry, the steel frame and durable PVC backed polyester are durable enough to hold your pet. You can easily set this shade in seconds thanks to the folding frame and locking mechanism, this means, you can easily keep it in the storage room when not in use. The matching carry bag makes it even more easy to transport aside from being lightweight.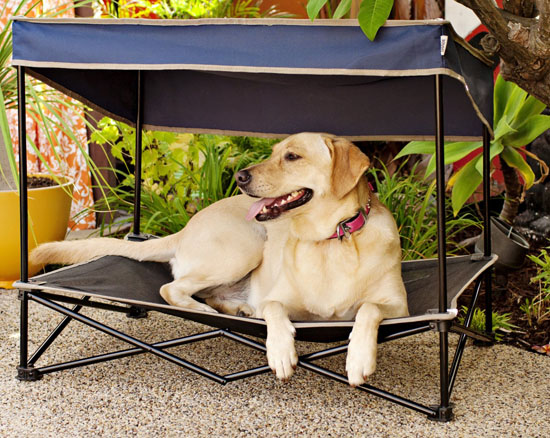 Tweets by @pawfipet