Browsing articles from "April, 2014"
You can give your pet a comfortable blanket to keep your furry companion warm and cozy, try American Kennel Club Pet Throw. This blanket measures 40-inch x 50-inch with 2 different reversible fabric textures for added features. You can cover your furniture and upholstery with it, keeping them off your pet's hair yet your pet would still enjoy sitting on it. This nice blanket is machine washable for lasting enjoyment, the super soft fabric at one side and sherpa at another makes this throw a great cover.
Unlike other pet blankets in the market that comes out mangled shape when you wash them, this one coming out of your washing machine looks like new. Don't be surprised once you place this blanket on your pet's bed, they immediately snuggle up to it. It's really soft and comfortable, even your pet knows it.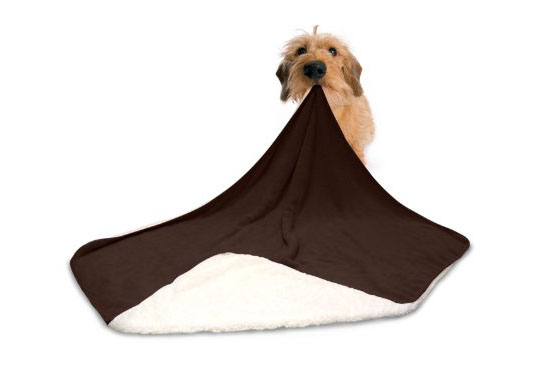 A comfortable and lightweight for your pet, Firstrax Port-A-Crate E2 Indoor/Outdoor Pet Home is a great carrier to take your best pal with you on your adventure. It features tightly weaved mesh fabric panels for the exterior with strong steel frame to make sure the safety of your furry friend. The high portability is supported by its ability to fold down in seconds as well as to setup, you can make this create lay flat when you don't need it, simply release the side clips. We totally agree that this crate is perfect for family trips (camping, vacations, vet visits, etc.).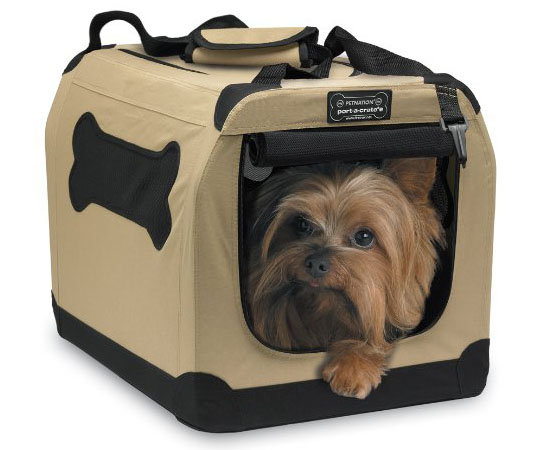 You can stop telling everyone around you that your dog is a service dog by making him/her wearing Cool Red Mesh Service Dog Vest. We're pretty sure it will shut most people up when they are about to question your partner. This vest features strong mesh lining breathes to ensure your dog feels comfortable when wearing it, even during warmer weather. It is light and comes with adjustable straps (12-inch to 24-inch), those reflective straps allow the dog to be highly visible under low light vision for its safety and yours.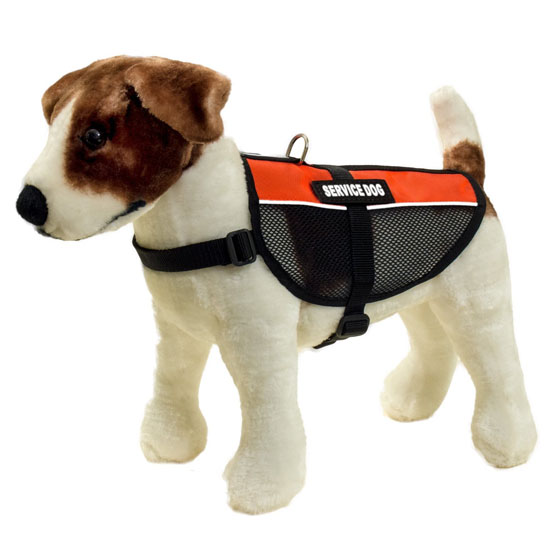 An automatic ball launcher, hm…that sounds pretty cool isn't it? iFetch project started when one afternoon, Grant tried to do his homework at the kitchen table but his dog, a toy poddle, kept dropping the ball at his feet, begging him to play fetch. He couldn't resist the request (who could?), but after 20 minutes, Grant was tired and needed to finish his homework. The little dog didn't feel the same way, well, we know how dog can be so energetic. This was the idea of automatic ball launcher hit Grant, what if he could make a device that could throw the ball automatically so that he could finish his homework.
So, the journey began, it became a family project with extensive researching, prototyping, testing and refining, this family launched a Kickstarter campaign and received 4 times of their original pledge.
iFetch is a ball thrower, it has 3 distance settings that you can choose from: 10 feet, 20 feet, or 30 feet. To do so, simply press the button on the back to go through the distance options. Place the ball into the funnel, it will automatically launch to the chosen distance.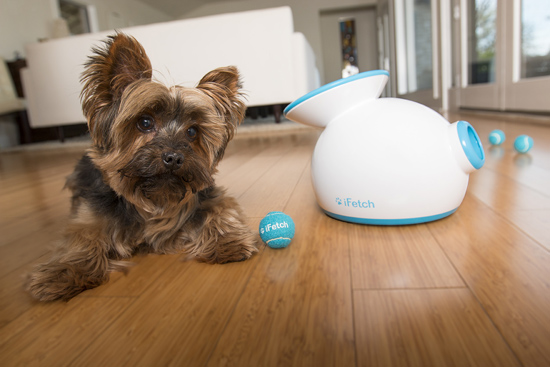 Tweets by @pawfipet