If you are a dog lover and love to have a dog as a pet, then the problem of prohibiting him from eating poop would be quite common to you as the question of How to Stop a Dog from Eating Poop keeps popping everywhere. Seeing dogs eat  their poop is the most pathetic thing, which you might come across in your life. Even the infected bacteria that get transferred due to this are also very high. Excreta generated by the pet itself contain deadly bacteria known as ecoli. Hence, the result after consuming this poop, which includes such harmful bacteria, could be deadly. Generally, dog behaves in the similar manner, which children do. They might lick the same plate, which you are using for your own self. In such a scenario you might also get infected by this disease.
Now, the question, which arises is that "Why do dogs eat poop?"

The reason behind their eating habit could be several. The first and foremost scene why they eat poop is their affection towards their pups. When a dog eats its pup's feces, it's instinctual and normal, a mother with pups usually consume the pup's poop to clean up after her babies. This act is also done to keep them safe from predators, as they might be killed by them. Another main reason why they do is their loneliness and it is their way for entertainment. If you want to be careful about it, then you need to make sure that you buy your pet from a good breeder. Like children, they too develop bad habit too fast and are required to be under great supervision for a considerable portion of the day. A puppy eats its own poop could simply be learning experience as dog tends to sniff and put all objects in its mouth. You need to stop this habit immediately. Puppies can be trained fast too, if care is given to them, as they are a fast learner. You can shift them to the routine, which you want or else they might also make one of their own.
Never nurture your pet with poor quality of food. Always feed them natural food so that his habit of eating poop can be reduced too.
How to Stop a Dog from Eating Poop?
There are three recommended ways, which could help you to prohibit your dog from this behavior problem:
1. Try to feed your dog with pineapple, which is not canned. This eating habit will distract his interest of eating poop to his food.
2. Maintain cleanliness as much as possible and try to clean his poop.
3. Try to keep an eye on the pup all the time so that he can't eat poop and keep special attention to the place where he eats it.
Many try to keep dog away from poop by scaring them. When the dog is trying to go near the poop, you may try to make a loud noise, which generally scares him or her. It will surely prohibit the dog from going near the poop. You can also try water squirting, but this method requires greater care.
Whatever procedure you adopt for, you should keep in mind that if you want your dog to be away from poop, it is not an impossible task. It can be done easily if you know how. Therefore, if you are ready to train and discipline your dog, then he or she will surely come up with good habits.
If you have success story with this behavior issue, please we'd like to hear from you. Come and share with us through this article "How to Stop a Dog from Eating Poop?" by writing in the comment box below.
---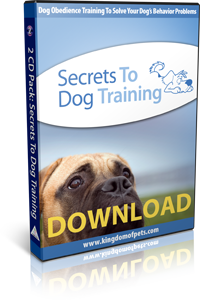 Are you still having trouble in training your dog?
If your answer to that question is yes, then I strongly recommend that you check out The Ultimate Secrets to Dog Training.
This regularly updated, essential guide includes real case studies, best dog training techniques, lots of photos to boost your training process, step by step instructions, and much more. You could be the next dog whisperer. Click here to go check it out now!
Posts in this website may contain affiliate links. If you purchase a product through an affiliate link, your cost will be the same but Pawfi will automatically receive a small commission. Thank you for supporting us!
Tweets by @pawfipet
What others are searching for