Browsing articles from "August, 2013"
If you prefer smaller animals instead of dogs or cats, you might go with rabbits or guinea pigs. We'd like to recommend Midwest Interactive Guinea Habitat Plus to keep your small furry friends safe. This spacious 8-square feet of living space is recommended by many breeders and veterinarians, the dividing panel allows you to separate between play area and care area. The lock-in-place doors also function as ramps for passage in or out and between habitats, you can configure this cage as you like with unlimited expandability. For easy access, this unit features full removable wire mesh top, cleaning should be easy, right?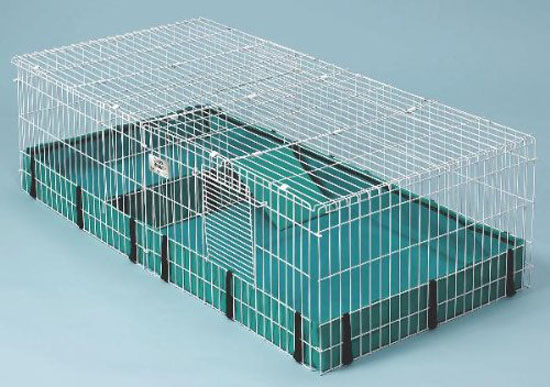 It's an ideal cage for average everyday guinea pig pet owner, your pet would have enough room to move around, eat, and exercise. It would probably take about less than 15 minutes to set this cage up, very sturdy. You can also add fleece or thick towel to cover this cage, it helps protect guinea pigs sensitive feet. Please pay attention to the dimensions (47"x24"x14") as this unit is pretty large (but not really that high), make sure you have the space for it. Midwest Interactive Guinea Habitat Plus is certainly a product that's designed by keeping guinea pigs in mind.
BiOrb 15L Flow Aquarium is beautiful and modern aquarium to set up and own. It uses low voltage (only 2 volts), all acrylic material that makes it light weight and safe. If you want to install compact stylish aquarium, then you should check this one out, everything you need is included in the box including the built-in LED light and biOrb filtration. It's the perfect tank for small fish or shrimps, you can place it on your desk or small space, it creates calm and soothing atmosphere in any room.
BiOrb 15L Flow Aquarium is a great alternative to tiny bowl, place some betta fish in it, you can also add plants and accessories to create beautiful appearance and playground for the fish. It acts as beautiful décor in any room as well.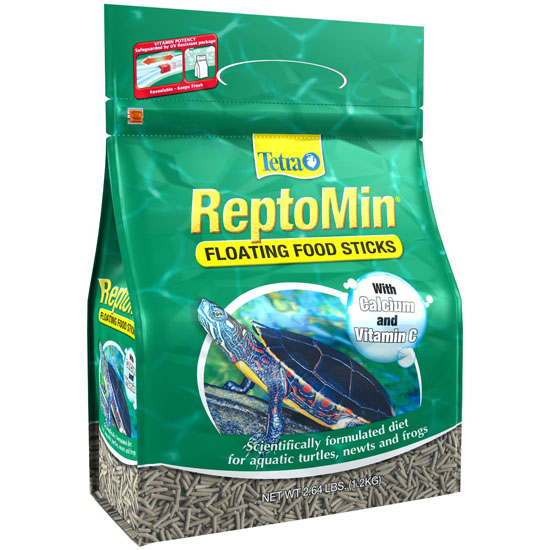 Tetra ReptoMin Sticks Reptile Food is loved by newts, frogs, all aquatic turtles. These floating food sticks have been a long standing favorite among breeders and pet turtle enthusiasts, they provide vitamin and calcium to your aquatic pets. ReptoMin products are known for their great formula and protein rich, they keep your pets healthy thanks to great nutritional value and high quality ingredients. Available in different package sizes, we highly recommend you to buy in bulk for cheaper price.
Once you drop these sticks in the water, your pets will swim to go get them. Based on customer reviews, turtles seem to love this food, it's like delicious cake for them. Each stick is pretty long in size, for small turtle, you might want to break the stick to smaller pieces. These sticks float for few hours if not immediately eaten, but don't worry, due to its delicious taste, your aquatic pets most likely eat them right away. Give Tetra ReptoMin Sticks Reptile Food a try, your turtles will be happy and healthy.
This reptile food is available in these merchants:
– EntirelyPets
– UnbeatableSale
– Amazon
GMI Keepsafe Expansion Gate is a nice patented pet gate to keep your dog in certain area and stay away from kitchen. It's a great gate to ensure your dog can only move around in his/her special area, the gate design prevents pinch points or choke points even without plastic coverings. There are many different size options available, from 36"wide to 108"wide, pretty tall we might say, enough to keep your dog from jumping over the gate.
Those pivot points have been designed to allow maximum expansion but still meet J.P.M.A certification specifications. The gate attaches at 4 points and is hinged to swing 270-degrees for great opening and collapsing to the industries' narrowest gate for easy storage. This gate won't damage your floor, thanks to its rubber stop, the center-mounted leg makes the gate very sturdy even when fully extended.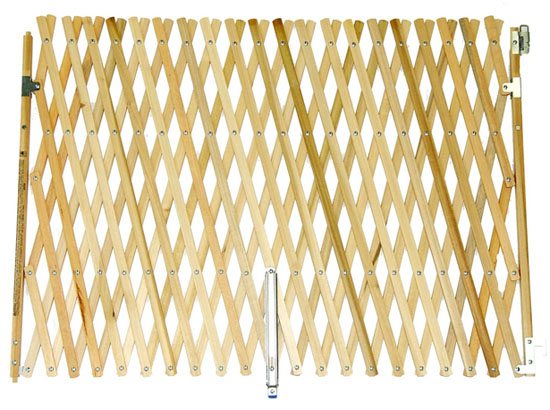 ScoopFree Self-Cleaning Litter Box just like its name suggests, this litter box will free you from having to scoop, clean or re-fill for weeks. Yep, it's an automatic litter box that you can count on, once you set everything up, it works for weeks before you need to set it up again. You don't have to deal with odor issue anymore, just leave it there and relax. After few weeks, simply replace the disposable litter tray which is filled with Premium Blue Crystal litter, and everything looks like new again.
There are 2 models available for you: original and ultra. The original is the standard version, while the ultra is upgraded version. The ultra version comes with additional accessories: privacy hood, adjustable rake delay, and health counter.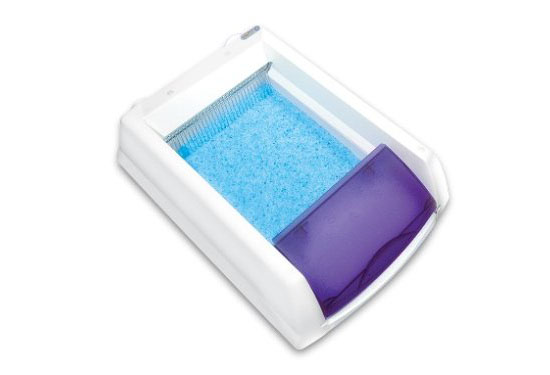 Tweets by @pawfipet