Browsing articles from "October, 2015"
Spoil your cute feline friend with this Jumbl Oversized Cat House and Cat Scratcher Station. It's not a secret that cats love cardboard, well, how about giving them a giant cardboard that functions as a house as well as scratcher station?
This jumbo cat house serves as welcoming shelter for your cats, this duofold cardboard is 90% made out of post consumer recycled materials where multilayer pressed cardboard construction provides sturdy structure as well as lightness. It's a nice private quarters for your cats to sleep and play, they can relax and feel safe inside this spacious cat house.
Meyou Cat Beds Collection features brand new furniture for intelligent cats. Keeping good design in mind, Meyou explores different possibilities in order to design a pet furniture that participates to your exiting home decoration and at the same time offers a great shelter to your cats. For design conscious people, every piece of their home decoration is carefully chosen to ensure all of those decors blend perfectly together, so why not do the same thing for cats' beds, toys, or scratching pads?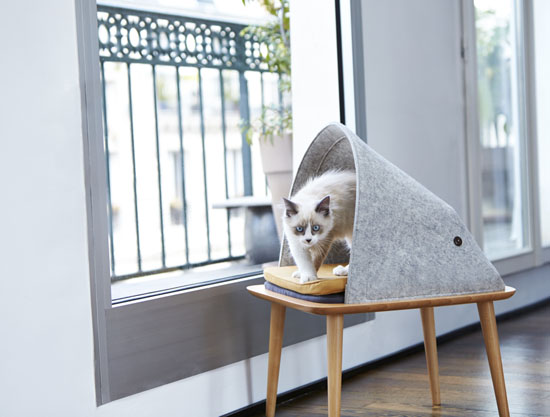 Merrick Jr. Texas Taffy Dog Treats are famous for its delicious taste as well as its healthy ingredients. Boasting 10-12" for each piece, this beef jerky won't stick to your dog's teeth, yes, every dog would love this tasty treat, it would be easier to teach your dog some cool tricks this way. We've read there are many dogs would instantly bark, jump, and wag its tail when they know it's time for treats, these are statements from real dog owners. Each treat consists of 83% crude protein, 2.7% crude fat, 1.2% crude fiber, and 9.3% moisture. Even picky eater dog loves it, it's so chewy that a small dog usually consumes it in about 30 to 45 minutes, try it, we believe your dog would love this 100% natural beef jerky.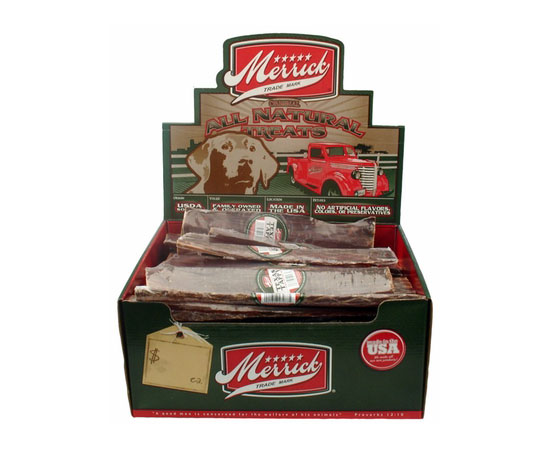 Tweets by @pawfipet