Browsing articles from "January, 2016"
Keep your dog's teeth healthy by giving them Paragon Whimzees Toothbrush Star Dental Treat. It's available in different sizes for different size of dogs, a nice flavorful dog treat in the shape of toothbrush, pretty cool, your dog would love it. Each treat is potato based with no wheat and gluten free, totally edible to help control plaque. The texture is nice and chewy, dogs love it, aside from reducing plaque on the dog's teeth, the treat also freshen your dog's breath.
Just because dog can't use toothbrush doesn't mean dental health is not important for them. Whimzees dental treat makes it easy for you to maintain dog's teeth, it is low fat with high fiber, highly digestible, in fact, your dog's poop might become regular with good, solid shape. We've read many customer reviews that this treat can do great for dog's digestive systems.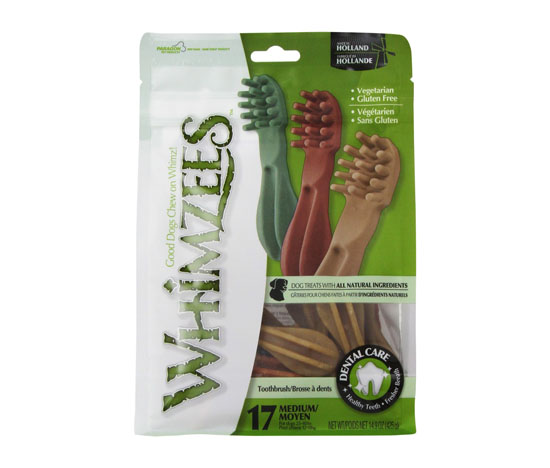 Even pets can have modern house these days, thanks to designers that love pets, we now have many choices. Catissa Geobed features geometric wooden furniture that can offer your cat a private space, even though it is designed as a cat house, it can also accommodate small dog. It is pretty similar to HomeMade Modern EP13 Geometric Dog House, it offers a cozy space for your pet and looks good in any room, it is easy to assemble as well. Each unit is made with natural birch plywood and finished with water based varnish, sheepskin. There are 3 color options: black, white, and natural.
Cat Study House TheGiant is a unique cat house constructed with bamboo and canvas cloth. This structure offers a private space for your feline friend, an ordinary bamboo structure connected by acrylic and copper joints. The canvas cloth is washable, making it easy to clean. You can use this cool tent not only for cats but also dogs, it's a nice space for your pet to rest. Due to the material, this pet house is very light, making it easy to carry around wherever you go.
Tweets by @pawfipet