Browsing articles from "April, 2012"
Checkout Chimere Modern Pet Furniture 2012 collection by Frederic Stouls and Marc Ange. This is the first manufacturer of contemporary and modern furniture dedicated to pets. This furniture set not only offers comfort but also beyond it's functionality, it provides decorative element in our home. Impressive soft and noble materials combined with high quality manufacturing, each of these furniture pieces is not an ordinary pet furniture, it's a beautiful creation with timeless soul.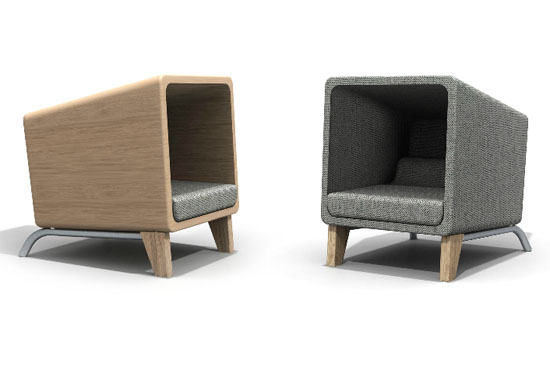 Relaxing by the pool or in the backyard, your dog will love this Coolaroo Elevated Pet Bed. Instead of having to lay on hard and cold floor, your dog can stay on this elevated pet bed that features breathable knitted fabric. The fabric is easy to maintain, you can simply spray it down with a hose and mild soap. Not only this fabric is very comfortable, it is also fleas, mites and mold resistant, with its 3-year UV degradation warranty, you can have a peace of mind.
This pet bed is available in variety of sizes to accommodate your dog. The black steel frame is pretty solid and durable, you can fold it in half for easy storage when not in use or traveling. Yes, you can carry this pet bed when you go camping with your best pal.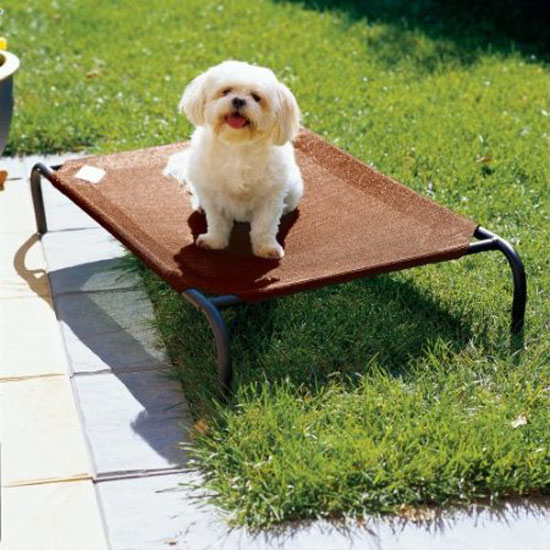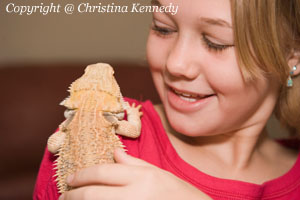 Most parents are usually glad when their children choose to have a reptile as their first pet. Why? because reptiles are easier to maintain, unlike dogs or cats. If you watched Parenthood in the episode where Max chose a turtle to be his first pet, his father almost jumped in joy and whispered to his mom "ok good choice, turtle, easy to maintain". Reptiles are exotic animals although compared to dogs, they have less fans, still you will find there are many positive aspects of having a reptile as a pet.
Just like other pets, you need to prepare a suitable habitat for your reptile, you can checkout our reptile supplies category to find affordable and high functional products. We also realize that many of you probably choose reptile as pet because your children ask you to. Please remember your children are still at the stage of learning to be responsible to their pet, in the end, you are the one who should be responsible for the reptile's daily care, you need to participate in feeding, training and supervising your children reptile pet.
Here are Top 5 Positive aspects of having a reptile as a pet:
1. Low Maintenance and Responsibility
Isn't it obvious? Just like we have explained above, having a reptile as a pet means you don't need to walk your pet outside the house or clean its mess since your reptile will stay inside its habitat. Unlike dogs or cats that probably run loose inside your house.
2. Long lifespan
Most reptiles live longer than 15 years, but it depends on the breed as well. Do you know turtles have average lifespan of 50-100 years? Yes, they do live that long, unless you don't provide proper care for them.
3. Skill to adapt\to its habitats
Reptiles' skill to adapt to a wide range of habitat is very impressive. They are cold blooded animals (it doesn't mean that they are cruel, it's just their lifestyle) that can live high in mountains or below sea level. You will also find there are many reptiles live in desert.
4. Training
Reptiles can be trained to have good behavior. Just like mammals, they can recognize smell, voice and people. So, if you know how to train your reptile, then this ability is certainly one of positive aspects of having a reptile as a pet.
5. Low Cost
Most reptiles' supplies are cheap. That's why most people consider that reptile is a great pet for beginner pet owner like children. Reptiles basic needs such as food, habitat and accessories won't cost you as much as if you had a mammal pet.
Those 5 positive aspects of having a reptile as a pet look pretty amazing right? However, being cheap, we really sad that most people consider reptiles are disposable. You need to teach your children to be responsible for their pet, because they need to learn to appreciate other living creatures. If you are interested to become a reptile owner then you should learn more about its environment, behavior, proper habitat and reproductive strategy. In this way, you can provide proper care and ensure your reptile's health and happiness.
Do you want to see your cat to be a DJ? You can if you buy your cat this cool Suck UK Cat Scratcher. This is actually a cardboard in a unique DJ music box form, a mixing deck-shaped cat scratching mat. It looks really funny when you see your cat spin and scratch the cardboard, he looks like a real DJ. So instead of giving a chance for your cat to scratch your precious furniture, you can offer him this scratcher. Scratching is a great exercise for cat's muscles or just simply a pleasure.
Suck UK Cat Scratcher comes in flat packed and fold together into a simple structure. It is completed with poseable tone arm and a top that spins, it's enjoyable to watch your cat suddenly mixes music like a real DJ.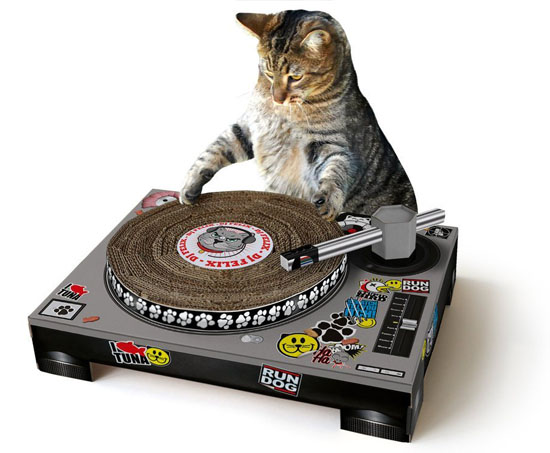 Walk your dog during the night can be dangerous, Petflect Reflective Dog Vest is a great prevention to make your dog visible even from 500-feet away. This vest is made of lightweight nylon with cute reflective paw print and stripes, there's adjustable Velcro fastener that you can use to ensure your dog feels comfortable wearing it.
One of the main keys to stay safe on the read is to be visible. Having Petflect Reflective Dog Vest on your dog provides you a better peace of mind, your dog won't even realize wearing one since it's very lightweight and comfortable to wear thank you to its breathable nylon material.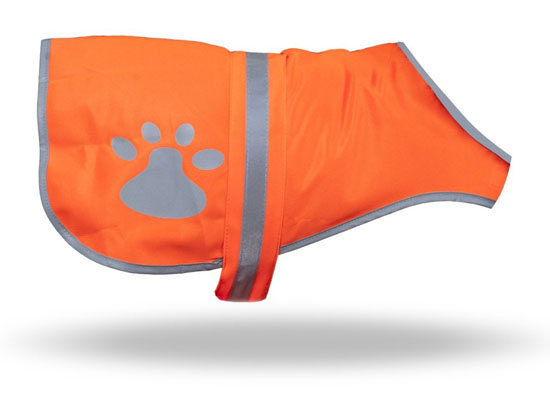 Grizzly Salmon Oil All-Natural Dog Food Supplement is 100-percent made of pure Salmon oil derived from wild Alaskan Salmon. If you want to know the secret of smooth and silky coat of hair, then you have arrived at the right place. Salmon oil supports healthy coat as well as healthy heart and immune system, it helps with skin problems that your dog might have. The formula in this supplement is nutrient rich pure salmon oil that contains Omega 3, Omega 6 and Arachidonic fatty acids, so yes, it helps relieving itchy skin, providing better and smooth fur, reducing shedding, maintaining healthy joints, eyes and heart, not to mention the delicious fresh fish flavor.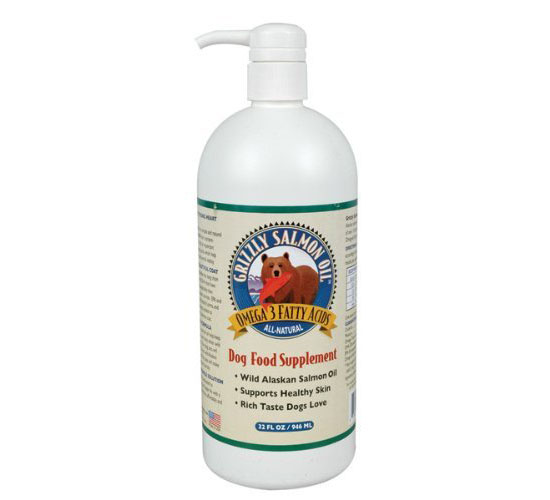 Ever Clean Extra Strength Cat Litter offers your cat premium blend of natural minerals and clays, fragrance free with maximum clumping power. It holds any bad odor better than other mass marketed cat litter brands, yes it can be a bit pricey but once you try this product, it's really hard to go with other brands. Since it uses only natural clay, your cat will love it, and you would love the fact that this litter makes your life easier. Watch as your cat urinates on it, this litter will form tight and hard clump wait for you to scoop it out from the litter box, even after a few days, it won't turn to sludge.
You can create basking area in your aquarium with Tetra Decorative ReptoFilter. It's also a great addition to hide the aquarium filter away as your amphibians friends usually love to explore dark areas such as filter housings which could cause them trouble. This product is an innovative combination of filtration and decoration, so if you own frogs, newts or turtle tanks, you would want to purchase ReptoFilter to complete your aquarium décor with beautiful waterfall.
This reptile filter is equipped with three-stage whisper filtration that uses replaceable bio bags to keep your water clean and odorless. We love the large intake holes that prevent clogging while the locking cover helps keep animals away from the filtration area.
Tetra Decorative ReptoFilter dimensions are 8.8" x 12.8" x 10.6", you can place it inside your standard aquarium or bigger, up to 55-gallons aquarium. Your amphibian pets would love to play in it or simply climb out the water just to hangout. To replace the filter cartridges, all you need to do is just lift the top of the rock, there's no reason to tear apart this decoration. The height dimension is tall enough to allow you to maintain adequate water level in the aquarium to keep your amphibians healthy.
Where to buy Tetra Decorative ReptoFilter for Aquariums?
– EntirelyPets
– Amazon
What a cozy and luxury bed for your best pal! K&H Bolster Couch Pet Bed offers luxurious microsuede while the inside cushion is tufted in order to securely keep the premium polyfill made from recycled plastic bottles in place. You can give your dog or cat its own private couch, the surrounded bolster also provides secure feeling to your pet. Available in 2 sizes and 2 colors, your pet will love this bed for napping or just relaxing, the large size is big enough for large breed dog to stretch out.
For pet owners, you'll be happy to know that K&H Bolster Couch Pet Bed has been designed with removable cover and liner, therefore, simply toss them in your washing machine to clean. The reasonable price is also another reason to grab this cozy and comfortable couch bed for your furry friend.
K&H Bolster Couch Pet Bed (Small) measures 24″ back width x 14″ front width x 19″ deep (sleeping surface)
K&H Bolster Couch Pet Bed (Large) measures 32″ back width x 19″ front width x 24″ deep (sleeping surface)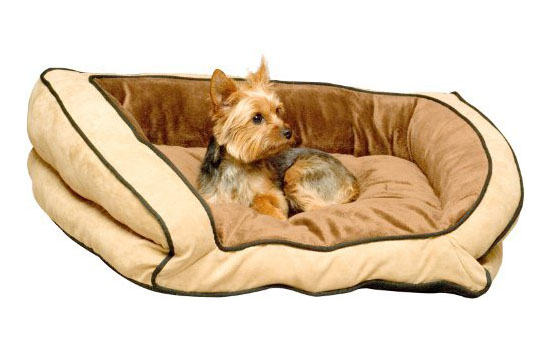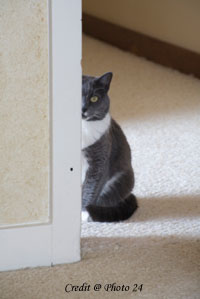 Life is full of challenges and nothing could be more challenging than fixing the destination for your cat's litter at a place, yes, in this article, we're going to discuss about How to Stop Cat from Urinating on Carpet. The most common, but undesirable place where cat often does urine, is your carpet. It may occur due to a wrong habit or ill health. The foremost thing, which you need to do, is to take them to a vet for a check up to top him for doing pee in your most favorite carpet. You have to be sure that his habit of peeing on the carpet is not guided by any medical problem, which is most common among male member of this section. It can be harmful for them as there may be a blockage created in his urethra part. It can be life killing too. It can be prohibited by taking him to vet at right time.
If you ask your vet how to stop cat from urinating on carpet, well, the most common reply from vet is to ask question whether an adequate amount of fresh water is supplied to your cat or not. Alike human, animals also require the proper supply of fluids in order to run their digestive system properly. Doing pee on the carpet could be a media by which he is trying to dictate that something is wrong with him. Never give a close ear to all this and try to help your pet as and when required. Cats are often described as a clean animal and are not in a practice of doing pee at abnormal places. Under any kind of normal scenario, cats use their litter box.
Tweets by @pawfipet