Browsing articles from "August, 2012"
Petmate Dogloo Xt Dog House brings you an adorable igloo-shaped dog house with high winds to promote great air circulation. Winter won't be an issue as this igloo keeps your pet warm, yet it cools during summer, thank you to its structural foam construction. Your dog would love this house, it is also a great shelter when your dog loves to hide. You might want to place some treats and toys to attract your dog or cat (yes, it's a great house for cat as well), once your furry friend knows how cozy and comfortable this igloo is, you would have problem in calling them out.
Need a great bed for your dog while camping? Checkout Coleman Bone Dog Lounger, this portable dog bed is great for traveling, the medium sized bed is ideal for dog weighing up to 50lbs while the large sized bed can accommodate up to 100lbs. The material is durable with heavy-duty polyester and strong steel frame, it's been designed for dog on-the-go, therefore, it easy to open and fold in seconds for great portability. You can setup this bed to become the spot for your dog to relax, whether you are in a camp ground, backyard or just anywhere. When it's time to clean it, simply remove the cover, it's 100-percent washable, no shrinkage and no stain.
You can choose to purchase the large size if your dogs love to sleep together in one Coleman Bone Dog Lounger. The sleeping surface is soft and comfortable, the lounger is off the ground for more support to your dog. So, no matter where you and your dog go, you can always provide familiar place for your best furry friend to lie down and relax.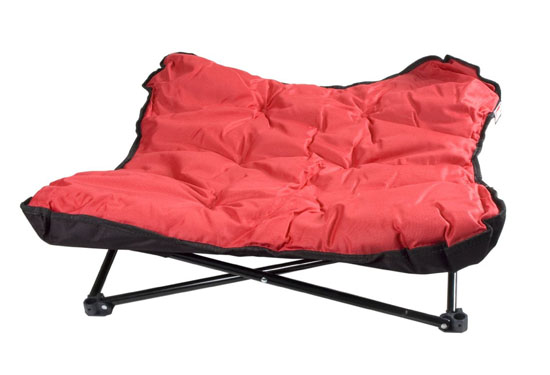 Zoo Med Wood Tortoise House provides privacy for your tortoise, it keeps your aquatic pet safe and secure. Its deluxe design makes this unit is chosen by many professional tortoise keepers. If you place this house outside in the garden, your tortoise can bask under the warmth of the sun. Yes, morning natural sunlight is good for your pet. During colder weather, you can keep your tortoise indoor to escape any bad weather. You'll happy to know this product features private weatherproof sleeping area as well as lockable wire safety cover. If you want to create larger area, you can remove the end panel and connect the second tortoise house.
Assembly Zoo Med Wood Tortoise House is quiet easy, just follow the instructions. Once you're done, your tortoise will enjoy its new space, there's a plenty of room to roam while your aquatic pet is still protected.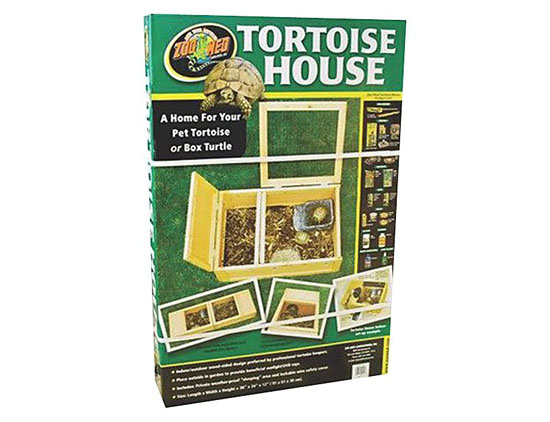 Your dog can go green as well, checkout this Eco Drop Dog Bed. It's a cozy double-stuffed dream bed for your best furry pal, it surrounds him or her with comfort for relaxing hours. This thick cushion is filled with 100-percent recycled PETE, wrapped in 100-percent recycled fabric. It will be a nice spot for your dog to relax, a sanctuary. Each dog bed has been certified safe by Oeko-Tex, so you can be sure this green dog bed is safe for your pet. Made in the USA, there are several color options you can choose: light porcelain/bungee, bungee, or emberglow/bungee.
Eco Drop Dog Bed is very easy to clean since the cover is removable and machine washable.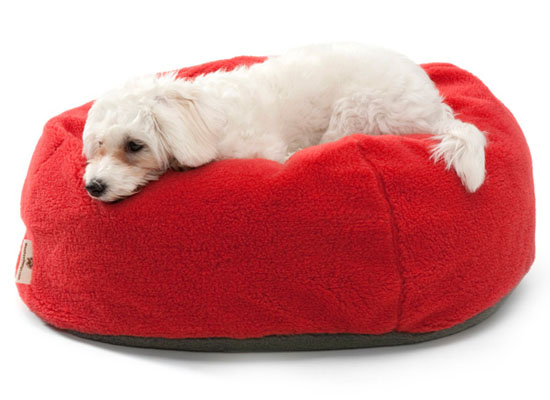 A unique fish tank can be the center of attraction in a room, just like this Bubble Tank from Psalt Design. Its unusual shape doubles as a beautiful décor in any room, so the fish inside won't be the only central point here. Bubble Tank has been designed to provoke reaction, conversation and interaction between the owner and guests, we're pretty sure there will be many curious eyes looking at this beautiful and functional object.
Each tank is made from high quality premium glass, handblown and slumped only by a master glassblower, therefore each product will have its own unique form, one of a kind as well as individual characteristics. What you'll get won't be just another cheap mass production fish tank, it's an artistic object that celebrates the skill and craft of a truly unique product.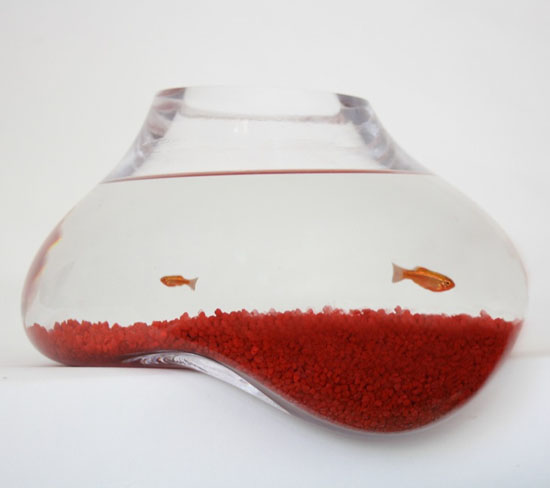 Wild birds enjoy drinking and bathing in every pools of water, you can watch them in the morning whether it's public fountain, water treatment reservoir, or any pothole. If you want to enjoy these birds company from your porch or backyard, you can install API 645 Bird Bath Bowl with tilt-to-clean deck rail mounting bracket. It's practical birdbath which the basin is constructed in plastic with rim that is especially designed for natural talon gripping. You can mount the basin using a screw lamp bracket that fits deck railing, you don't need any extra tool for installation, so simple and easy.
A reliable clipper for cats and dogs, Andis 22360 AGC Super 2-Speed Professional Animal Clipper comes with locking blade. So, if you plan to do quick grooming or full coat trim, this clipper is very ideal choice. It is a powerful clipper that features UltraEdge Blade, a detachable blade size 10 with smooth-running sealed motor. We need to remind you it's important for you to oil the blade regularly. You can choose 2 speeds when grooming: 3400 strokes/ minute or 4400 stores/minute, its 4×4 blade drive 25-percent more blade torque compared to other clippers in its class.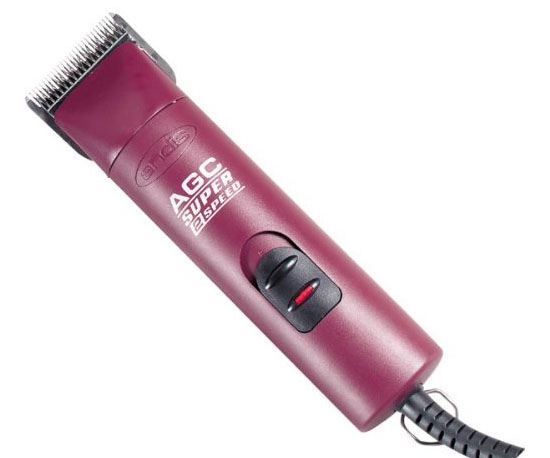 Milk Bone 10 Lb Large Original Dog Biscuits are delicious treats that your dog will certainly love. Each bone provides great value, especially when you are training your dog for good behavior. Give your dog this delicious reward and your furry pal will do what you want over and over again. This box features 10lbs dog bones, it is ideal for puppies or large dogs, but for puppies we recommend that you cut it into few parts.
CLICK HERE to purchase Milk Bone 10 Lb Large Original Dog Biscuits, this is the kind of treats that most dog love, in fact once your dog see you with this biscuit in your hand, it would probably follow you everywhere.
The Green Pet Shop Self Cooling Pet Pad helps your pet to cool during hot days, no more over heating and dehydration. This product lasts for years, it's made of high quality, non-toxic material, you can be sure this is a great investment. This revolutionary product is self-cooling, which means it recharges automatically, weight activated, so you don't need any water, refrigeration or electricity. It keeps your hard-earned money save in your wallet.
It works by cooling itself automatically when not in use and your pet can enjoy the cool bed for around 3-4 hours of constant use. Once your furry friend steps onto the pad, its weight triggers the cooling effect. There's no hassle of filling with water, the sturdy construction ensures no mold or leaks, you can simply wipe it clean.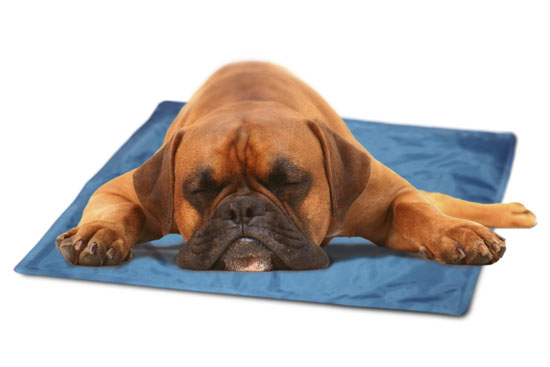 Older pets usually are having a hard time to jump to higher surfaces, especially when they are suffering from joint pain. Mr. Herzher's Smart Ramp is a great tool to help your pet to reach higher surface without any pain, this pet ramp is constructed using OSHA approved materials in order to provide better safety for your pet. The frame is made from tough material just like fiberglass ladders which can support up to 300-pound, you can be sure there's no accidental slipping, bounce, sliding or anything that can scare your dog away. With all those features, this ramp is still amazingly light at just 16-pound and recommended by most veterinarians.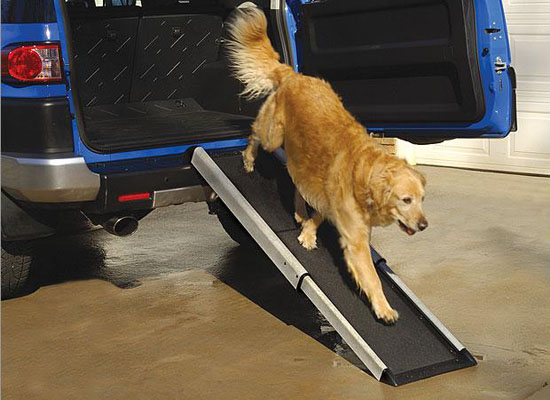 Tweets by @pawfipet