Browsing articles in "Litter"
Cute Cat and clean house with Modkat Flip Litter Box. The design of this litter box provides you with easy access for both scooping and cleaning. Inside the box is pretty spacious to satisfy your cat's need, there are three lid positions that you can choose to give your feline friend its privacy: fully open, half-open, or completely closed. Upon opening this box, you'll find reusable tarp liner for mess-free litter solution, the liner is designed to work with Flip's hook. These liners are rip-resistant and pretty easy to clean, it means that you can use each liner up to 3 months but it also depends on how many cats use this litter box and how ferociously they scratch.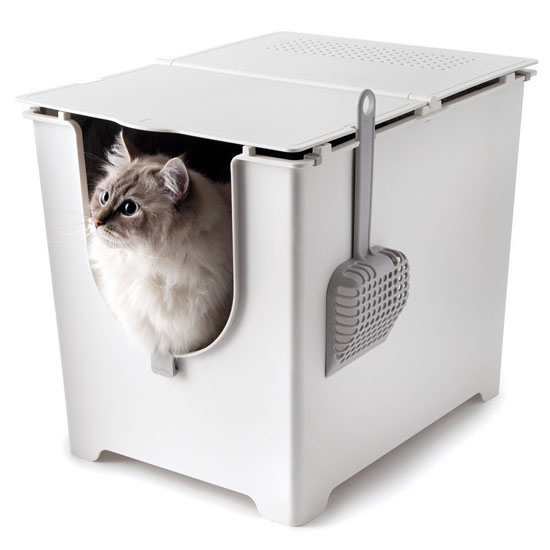 Controlling odor when your house is full with pets can be challenging, you should try installing CritterZone Air Purifier to eliminate those nasty odors. CritterZone Air Naturalizer is pretty powerful unit, filterless and chemical free, the natural process eliminates bacteria, odors, and other pollutants(e-coli, salmonella, mildew, mold, and many more).
Once this unit turns on, it safely and naturally kills germs in the air, not just that, it also provides protection for the surface to prevent any germ and mold growth. Due to its compact size, this unit is highly portable, even perfect for vehicle (use car adapter). It is pretty powerful unit, unlike other air purifier that only covers around 50 to 150 sq. ft., this unit can cover an area up to 800 square feet, it can save your hard earned money. There are 3 settings that you can choose to control the amount of natural charged flow to clean the room or vehicle, it cleans surfaces and even in fabrics. It takes less than 3-watts of energy, CritterZone cleans your air 24/7 for less than a penny/day, it sounds nice, heh?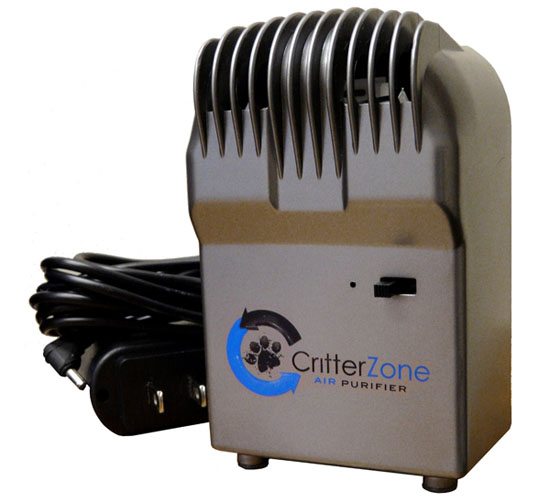 Here's an automatic litter box that is pretty quiet, Pet Zone Smart Scoop Automatic Litter Box. It's a nice self-cleaning litter box for your cat with smart sensor that triggers the activation of cleaning cycle. The sturdy metal gears in drive train makes this unit reliable and with its powerful motor unit to carry smooth operation.
The company promises that this litter box works 4 times quieter than the same device from famous brand. It removes clumping litter, the dispose action won't waste clean one. The motor and scooping rake automatically work 15-minutes after your cat leaves the box, you don't need any special or expensive crystal litter cartridge replacements, nice heh?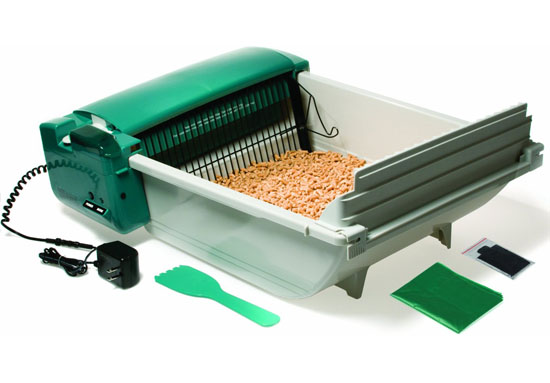 Do you have bad stain on the carpet thanks to your furry friend? Well, you might need the help of Bubba's Rowdy Friends Pet Supply Company Pet Stain and Odor Terminator. The company claims that this stain remover is approved by veterinarian and highly recommended to use to clean after your pet. It is safe, cruelty free, and has been proven to remove toughest stains and odors out of your beautiful carpet.
The founders of this product have 2 large breed dogs, they are English Mastiff and Newfoundland, you can imagine the mess and smell when they pee on the carpet. Over the years, these pet owners had tried many different brands of stain cleaner and odor removal products, however, the result didn't give them satisfaction, so they made it their mission to create and manufacture the pet odor eliminator that really works and of course, clean the urine stain as well.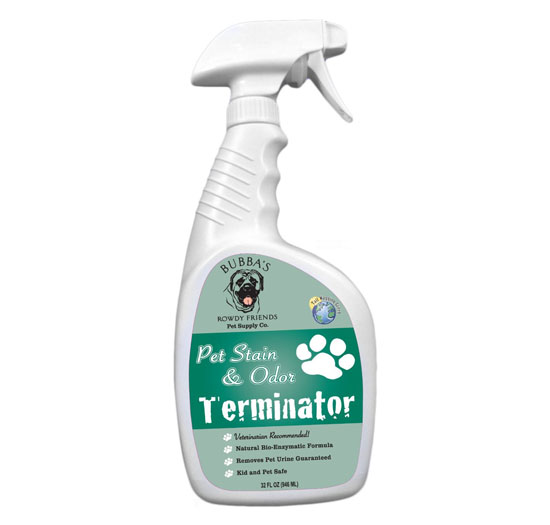 As a dog owner, I'm pretty sure all dog owners have to deal with their dogs pee on carpet/bed/floor at some point before they are potty trained. Cleaning the stain and odor is not as easy as it looks, most of the time, you might be able to cover the stain but the odor comes back after a day or two. After reading many reviews, it seems that Rocco & Roxie Stain and Odor Eliminator has won the hearts of many customers.
Based on many satisfied customers, this product works like a charm. It requires special product to clean up pet's urine, soap and water are not enough, they won't be able to eliminate the odor due to urine crystals. You need professional strength cleaner that uses special enzymes to break down those odor-causing urine crystals and leave your house smells fresh again.
ScoopFree Self-Cleaning Litter Box just like its name suggests, this litter box will free you from having to scoop, clean or re-fill for weeks. Yep, it's an automatic litter box that you can count on, once you set everything up, it works for weeks before you need to set it up again. You don't have to deal with odor issue anymore, just leave it there and relax. After few weeks, simply replace the disposable litter tray which is filled with Premium Blue Crystal litter, and everything looks like new again.
There are 2 models available for you: original and ultra. The original is the standard version, while the ultra is upgraded version. The ultra version comes with additional accessories: privacy hood, adjustable rake delay, and health counter.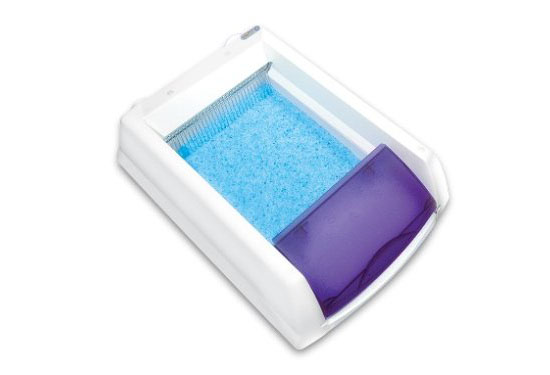 Four Paws Wee-Wee Housebreaking Pads for dog feature super absorption to protect your floors and carpets from mess. It's been especially designed and formulated to attract puppies when nature calls, you can use it for training or alternative when your dog is housebound or during poor weather. There are variety sizes you can choose to suit the size of your dog, buy bulk for cheaper price.
By training your dog to use wee-wee pad, you can be sure that your dog won't make a mess on your floor, for example if you are late from work, and can't make it home in time to get your puppy out, it will use the wee-wee pad. It also means that elderly people can benefit from the pad since there maybe times when they can't take their dog out. We also read that even though Four Paws Wee-Wee Housebreaking Pads are meant for dogs, some customers use it for their cat, under the litter box to be exact, to catch any accidental over shooting.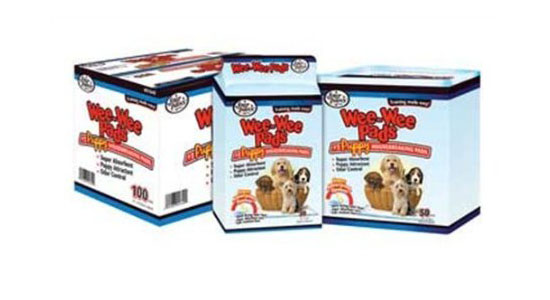 Cleaning up your pet's poop should not be hard with the help from Flexrake 58AR Raspberry Panorama Small Dog Scoop and Rake Set. It's all aluminum small 7-inch scoop pan and rake set made in USA from high quality materials to ensure its long lasting life. The handle is completed with cushion grip for extra comfort, it does a great job in scooping your pet's poop on different surfaces such as grass, dirt or concrete. There's no need to bend down as you usually do.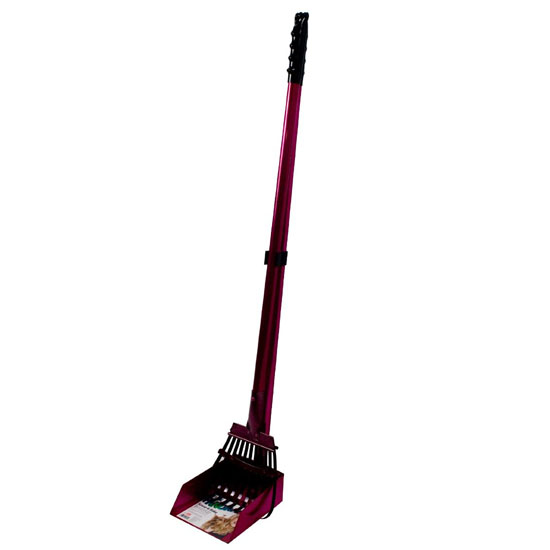 If you own multiple cats because you rescue foster cats or just love having cats around you, Kitty Kan 5-Pack Disposable Enclosed Litter Box. It's a temporary litter box that you can use when you have guests coming with a cat, so convenient, isn't it? There are no trays to disinfect or clean in your bathroom. It utilizes all natural 99% dust free clay litter, it's healthier and safer. Inside, your cat would feel comfortable as there are 4 vents for great air flow. Easy to set up as easy to dispose, all you need is less than a minute.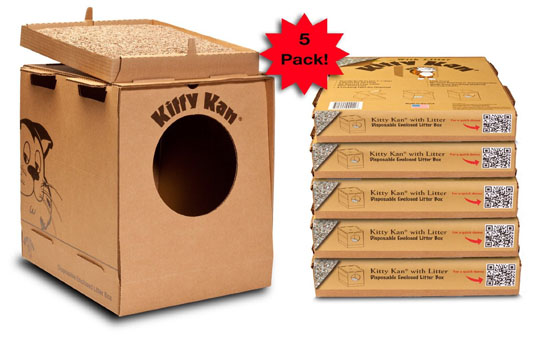 Cats dig hole to do their business and then cover it back up again, it would cause messy litter all over your floor. Hagen Catit Hooded Cat Litter Pan eliminates that mess since your cat can do its business inside. The nice hood or cover provides privacy as well as keeping it looks neater compared to open litter box. The plastic door swings smoothly, an easy access for your cat to go in and out. Since the litter is contained inside, there's a built-in bag anchor that you can use, just use ordinary plastic bag to eliminate the need for hand scooping. Simply open its large hood to clean, in fact the door itself is pretty wide enough (10.4" high x 9.6" wide) for easy cleaning without having to take the entire top off.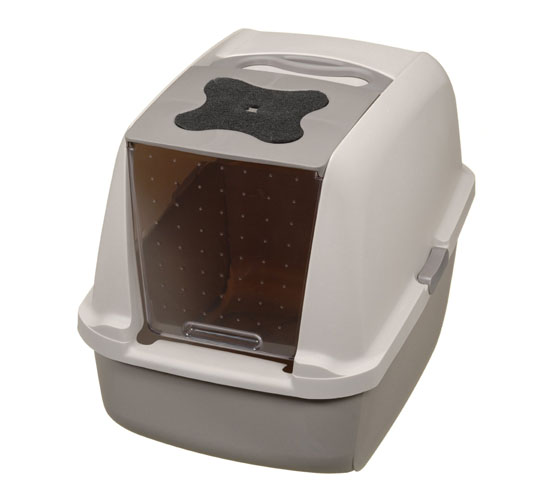 Tweets by @pawfipet