Browsing articles in "Food"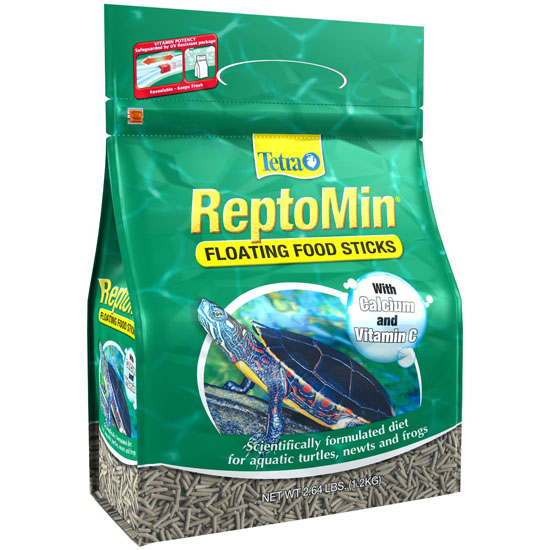 Tetra ReptoMin Sticks Reptile Food is loved by newts, frogs, all aquatic turtles. These floating food sticks have been a long standing favorite among breeders and pet turtle enthusiasts, they provide vitamin and calcium to your aquatic pets. ReptoMin products are known for their great formula and protein rich, they keep your pets healthy thanks to great nutritional value and high quality ingredients. Available in different package sizes, we highly recommend you to buy in bulk for cheaper price.
Once you drop these sticks in the water, your pets will swim to go get them. Based on customer reviews, turtles seem to love this food, it's like delicious cake for them. Each stick is pretty long in size, for small turtle, you might want to break the stick to smaller pieces. These sticks float for few hours if not immediately eaten, but don't worry, due to its delicious taste, your aquatic pets most likely eat them right away. Give Tetra ReptoMin Sticks Reptile Food a try, your turtles will be happy and healthy.
This reptile food is available in these merchants:
– EntirelyPets
– UnbeatableSale
– Amazon
Zoo Med Natural Grassland Tortoise Food has a special long-stem fibers formula to maintain Tortoises natural diet. It contains important fibers that are usually not found in any other commercial tortoise food, therefore you can be sure your aquatic pets get what they need to keep healthy.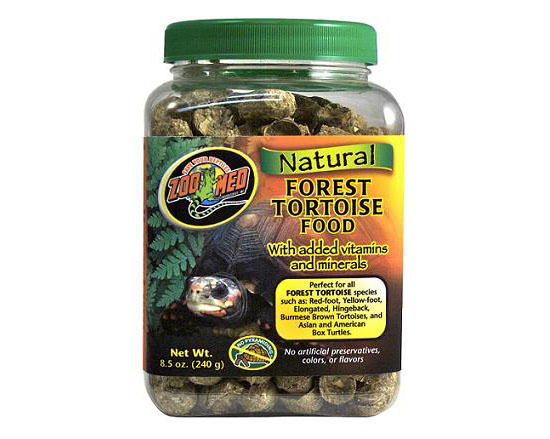 Rep-Cal Adult Iguana Food will make sure your iguana is having the complete nutrition to maintain its health and proper growth. This reptile food is specially formulated to provide optimum levels of vitamins and minerals with great flavor which will be loved by all iguanas. You can double check with your veterinarian about the product.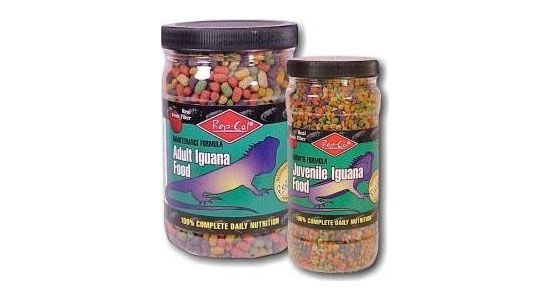 Tweets by @pawfipet