Browsing articles from "April, 2013"
Hide S is a combination of modern dog bed and foot stool, but we must admit, we've seen better design from DenHaus with its combination of dog bed and end table. Hide S from Neroko offers you simple and minimalist design, aside being your favorite pet's hiding place, it also functions as footstool so that your feet can rest comfortably on it. Since this pet furniture doesn't come with replaceable top hood upholstery, you can choose to use it as a night stand just like Merry Pet Cat Washroom or a small table top. Yes, so you can see here, it's multi functional pet furniture.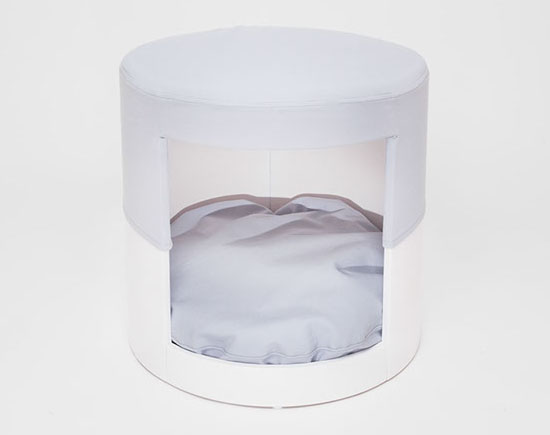 Similar to other Drinkwell pet fountains, Drinkwell Pagoda Ceramic Fountain offers plenty of water to your lovely pets. Just like its name suggests, it's a ceramic fountain for pet lovers that don't like using plastic as their pet's water bowl. Each fountain holds up to 70-ounces of filtered water to provide your dogs or cats with clean and fresh water to maintain their health. Yes, drinking plenty of water can keep your pets hydrated, which is an important parts to keep them healthy. The ceramic design makes this fountain easy to clean and looks gorgeous in any home. Pets are attracted to the sound of trickling water, those free-falling streams would encourage your dogs or cats to drink even more.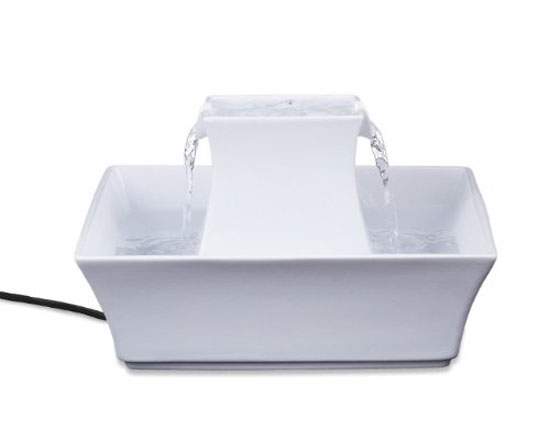 Duncraft 74405 Songbird One Way Mirror Window Bird Feeder is a lovely feeder where you can enjoy up close and personal view without disturbing your avian friends. Even when your cat is joining you to view the bird from inches away, this one-way mirror bird feeder still gives great privacy to the bird, it won't be scared off. The 2 heavy duty suction cups stick securely on any window while holding up to 1-pound seed. Aside from being easy to clean, the transparent plastic makes the seed levels visible at all times. If you want to attract wide variety of birds, you can use multiple seeds for this feeder.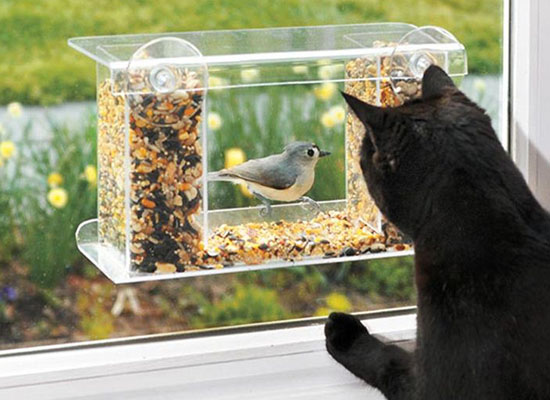 You can save more money by buying pet food in bulk. However, don't let those ugly bags occupy your kitchen, keep those pet food inside Vittles Vault Stackable Pet Food Container. It's perfect to have when you have multiple animals in the house, the easy access allows your kids to feed your pets even when you're not home. This container has been designed to be the best in its class, it keeps pet food dry and fresh without giving nasty plastic smell. The "lock-down" double gaskets really trap the smell inside, so you won't have to deal with your dogs or cats try to chew into it.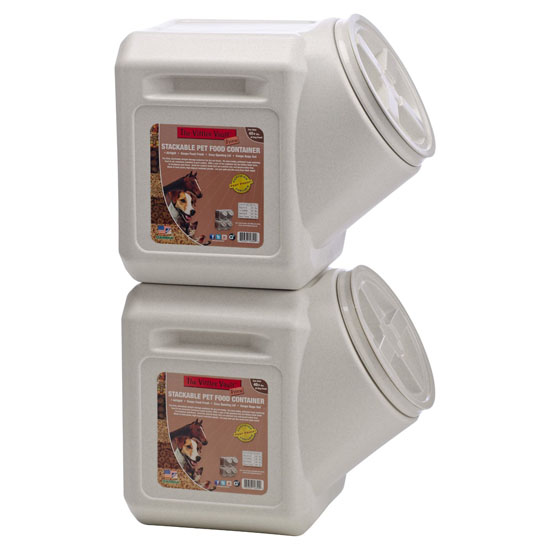 AquaClear Power Filter is a hang-on filter which offers different types for different aquarium sizes. You can choose from 5 popular aquarium sizes: 20-gallons, 30-gallons, 50-gallons, 70-gallons, and 110-gallons model, just pick the one that fits your aquarium size. Its filter media system consists of patented, innovative re-circulation grip and multi-filter media stacking, the energy efficient pumps saves you from high operation costs. The company claims its filtration volume is 6-7 times larger than comparable filters in the current market, the flow control reduces the flow by 50% without damaging the filter's motor. Quick and easy installation is another plus point for beginners who want to use this device to keep the aquarium water clean and healthy.
Beautifully designed, Avant Garden Looking Glass Hummingbird Feeder (8110-3) would look good in your garden. All customers are very pleased when this unit arrives, well even guests would comment on how beautiful your feeder is. It's made of durable, tempered tinted glass nectar container, there are 4 copper flower feeding ports which act as beautiful accessories to an already gorgeous feeder. This feeder can hold nectar up to 32oz, enough for all hummingbirds that will become your loyal visitors every morning. The transparent container allows you to easily check the nectar level, you can unscrew the feeder base easily and quickly for filling or cleaning.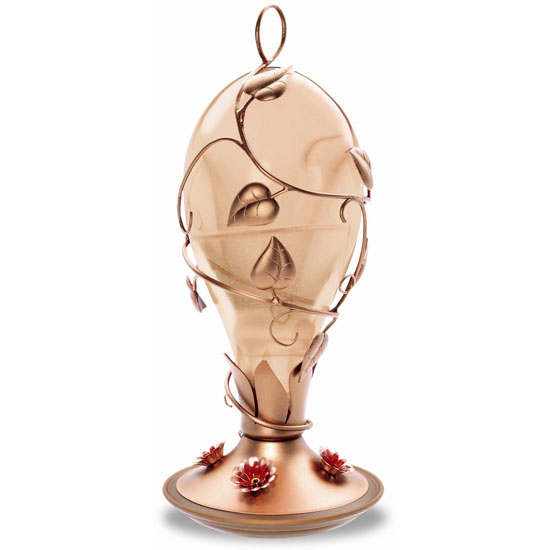 Tweets by @pawfipet