Browsing articles in "Design and Concept"
Modern and unique Artichoke Dog House by Sherry Leung. This conceptual home has been designed especially for the weather, you see, this unique dog house can be adjusted based on the current weather. This dog house is composed of iron wires and petals to cover the house. In a hot day, you can lift the petals up to provide some air to come inside the house or in a colder day, simply lower the petals. Pretty nice concept.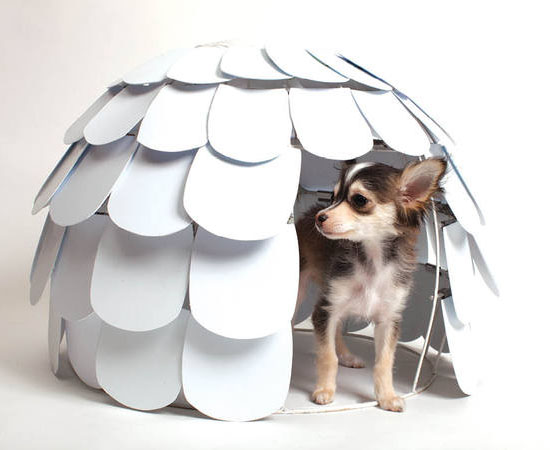 Paul Kweton, an architect has come up with this unique furniture design that both you and your pet can enjoy. Rocking 2-gether Chair is a hybrid between a pet house and a rocking chair, yes, both of you together can enjoy soothing experience from gentle rocking movement of the chair. Started in 2011, Paul has finally finished the first full scale prototype. Rocking 2-gether Chair is made out of CNC milled birch plywood but the density and the amount of CNC milled "ribs" can be customized into different sized wooden spacers as requested. Are you interested with this project? You can contact Paul Kweton through his website.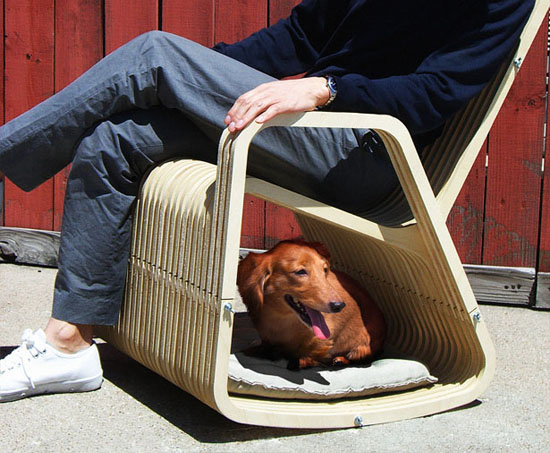 Jamboree dog hammock is a concept dog hammock by industrial designer, Ilya Fridma. The main goal of this project is to increase the product lifecycle, therefore, the materials used in this product came from "waste products". The main material of this hammock is the rubber collected from old flip flops. These rubber flip flops are connected using old clothesline (steel cable with a plastic outer coating) to create bouncy and comfortable surface, not only that, it can also create static electricity which pretty useful to collect loose dog hairs when the dog is lying on it. In this way, you can let your dog shed on this hammock instead on your rug or carpet or couch.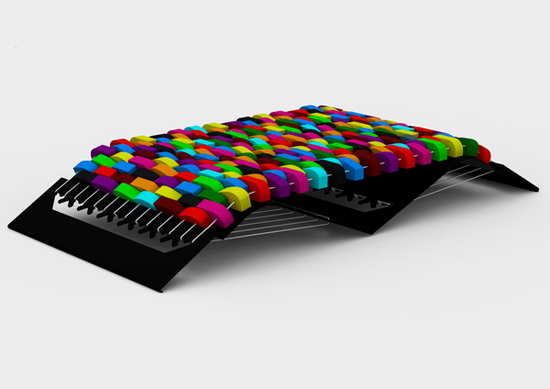 Tweets by @pawfipet