Browsing articles from "July, 2017"
Adorable dog bed, Bohemian Workbench offers you a Retro-Modern Dog Bed which is handmade in details from walnut. Don't expect for a cheap rice, this dog house is designed and hand crafted with attention to details, you can even smell the rich mahogany material. Featuring retro design, this dog house represents beautiful piece of premium grade materials, crafted without any help from computer-assisted machinery by Charles Lushear . There are many cool furniture design you can also browse in his store, you'll be amazed by many unique and high quality furniture pieces.
Your cat would look badass wearing this Cat Battle Armor, it's a custom armor designed specially to fit your cat. It is 100% wearable and comfortable costume with real armor harness for your cat, but please remember, it's a costume, it's not meant to protect your cat against predators. This cool costume is handmade from veg-tan leather, waxed cord, and nickel silver hardware, it makes your cat looking like a soldier ready to go to war.
The detail is pretty impressive, the imposing torso section features riveted, articulated plates, combining that with a rack of dorsal spines. Oh yeah, that's one awesome Halloween costume for cat. Those nickel silver domed rivets complete overall look and feel as a battle armor costume. The adjustable collar comes with elastic and two nickel silver buckles, the belly part features corset-style lacing for secure and comfortable fit. Since each one is handmade, you can request custom size, color, or even specific design, but it won't be cheap.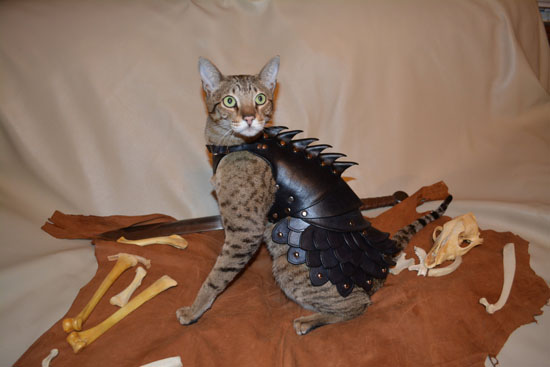 Is your kid ready for an aquarium? Well, Top Fin Led Aquarium Starter Kit offers everything you need for a fish-keeping beginner. An aquarium with LED light, it has everything you need to create a healthy and beautiful environment, the light is good enough to illuminate the underwater landscape.
This starter kit has everything you need to set up an aquarium: the black trim fish tank, led lights, power filter with cartridge, nylon net, water heater, water test vial, and thermometer. But there are some things that still need to get: fish that are compatible with this tank, one pound of gravel per gallon of tank, and simple decoration that functions as a shelter for territorial fish.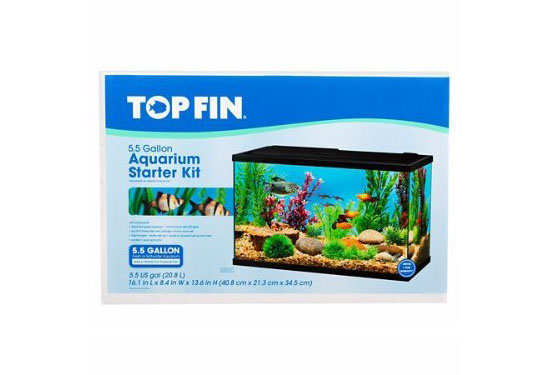 Tweets by @pawfipet