Browsing articles in "Medications"
Based in Colorado, USA, Bixbi Pet has made one of best food nutrition for your pet, this one is Organic Pet Superfood JOINTS. This superfood offers premium supplement that promotes healthy joints, it's important to prevent arthritis or sore joints, which usually occur in older pets. You can drastically reduce the chance of your pet to suffer from those problems by giving them supplements as preventative. The formula in this product is packed with natural antioxidants, it features unique medicinal mushroom formula that fights free radical cell damage that is usually caused by age, exercise, and stress. The company grows their own mushrooms in laboratory conditions, so, it's safe to say that the mushrooms are 100% USA made, you would also be happy to know that they are USDA certified organic packed with high polysaccharide counts and tons of nutrition.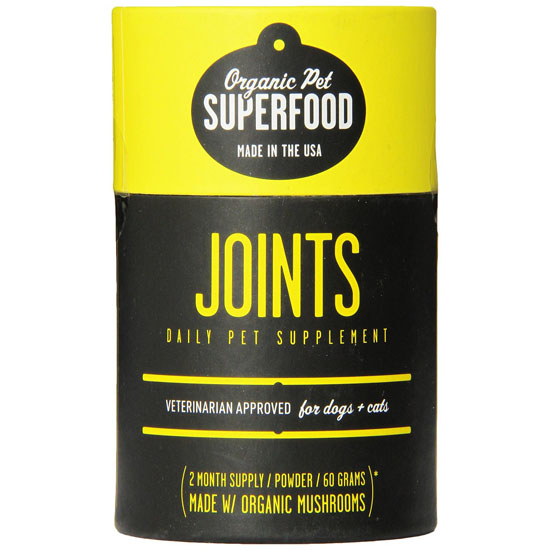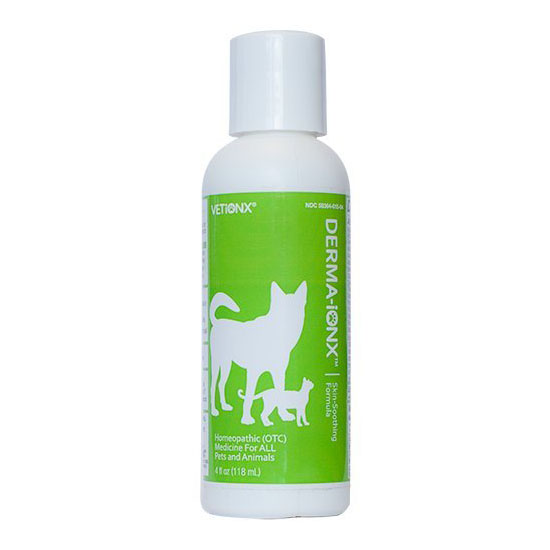 We'd like to provide you with VETiONX Derma-IonX pet skin care review, this all natural formula works amazing to take care your dog and cat itchy skin. Pet skin irritation isn't a problem not only for the pets but also the owners. If left untreated, it becomes worse over time, VETiONX Derma-IonX is a good medicine to deal with it, based on many happy pet owners, this formula just works. It's a homeopathic liquid medicine that has been used by many pet owners to overcome many symptoms of pet's skin irritation. The pet only needs to drink it from a bowl as simple as drinking water. Does your dog or cat need it? The fact is, the irritation can turn out to be worse if it's ignored. We also believe that your pet is a part of the family, you don't want to see your pet feels uncomfortable due to skin problems. This skin care formula is FDA approved, so it will be safe for the animals.
Help your cat to relax with Pet Naturals of Vermont Calming for cats. The formula is especially designed for cats to decrease any destructive behavior and stress. The company claims that its formula provides great stress reduction support factors that you won't find in other calming formulas in the market, perfect for traveling or handle thunderstorms. The main ingredients of this formula are colostrum calming complex, thiamine and L-theanine to deal with stress and of course help your cat relax.
It's been widely known that L-theanine is an amino acid that has great relaxing effects in the brain, thus making pets have better concentration and focus while at the same time reduces irritability. L-theanine supports the production of alpha brain waves to create deep relaxation without leaving mental alertness. Aside from that, it also helps the body to produce more calming amino acids such as GABA, dopamine and tryptophan. We can say that L-theanine is extremely useful to maintain the good mood of your pets.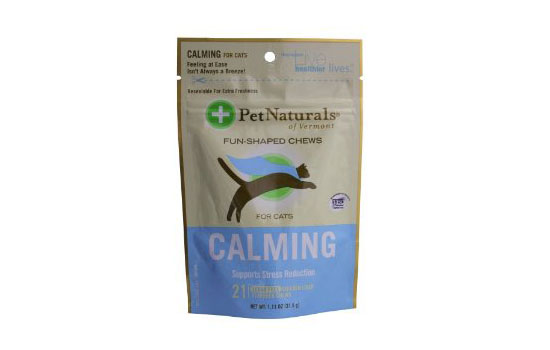 Dogs or cats can have very sensitive stomach and refuse to eat anything. Nutramax Proviable DC for Cats and Dogs is a great supplement to restore your pet's digestive system. This medication works by reestablishing proper balance of good microorganisms in the intestines, it's better than antibiotics. Nutramax Proviable DC contains a multi-strain probiotic maintains your pet's health when diarrhea which is usually caused by stress, food sensitivities, antibiotics or simply a weakened immune system.
This medication is recommended by veterinarians to deal with vomiting or diarrhea. Please pay attention to your pet when he doesn't eat for days, because that can be a sign of bored or sensitive stomach. You can do some researches about this probiotic, you'll find out that this medicine is just one few products that contains active organisms and has passed all lab testing. Consult your vet about the dosage, you'll see improvement usually after a week or less, no more vomit or diarrhea. Nutramax Proviable DC can save you a lot of money due to sensitive stomach in dogs or cats, you should give this product a try.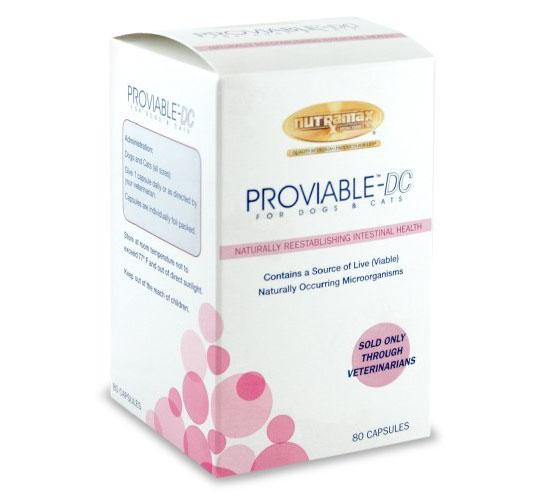 When it's flea season, protect your cat from those blood suckers with Bayer Advantage II Flea Control for Cats. If Frontline doesn't work for you, you might be interested in this formula as this flea control is also endorsed by many users. Some cats can be very allergic to flea bites, they can be really miserable until you find the solution. The formula in this medicine can kill adult fleas, larvae as well as eggs, it's waterproof which means after applying Advantage to your cat, wait for about 3 days before giving your cat a bath, the treatment will still last for about 1 month.
Designed by a French veterinarian in 1990, Tick Twister has been one of effective tick removal tools in the market. This little tool works almost all the time, we said almost, because it works best for engorged tick (it looks like grey raisins on the skin). For tick that is still in feeding process and not yet engorged, it would be a bit difficult to get it off.
Tick Twister removes the tick without having to compress its body while detaching from the skin, by doing this, we can avoid the possibility of the tick's body fluids injected into the wound site. Do you know when tick bites, it injects hypostome (long, central mouth-part) into the skin? Well this part is covered with sharp spikes which help keep the tick tightly attached while feeding. Instead of pulling the tick, Tick Twister features twisting motion to remove the tick while keeping the tick's mouth-parts intact, using the traditional tick remover, there's possibility that the mouth-parts left in the skin.
This Nutramax Cosequin has been formulated specially for cats to maintain their optimal joint function and bladder health. Each capsule contains 125 milligrams FCHG49 glucosamine and 100 milligrams TRH122 chondroitin sulfate. You probably notice as pets grow old, it's a common thing that their joints become less flexible and could impact their ability to jump, run, and play drastically, thus reducing their quality of life.
Sentry Petromalt Hairball Treatment for cats is specifically formulated to prevent hairballs from forming. If your cat has been dealing with dry cough and vomiting that usually associated with hairballs, then you might want to try this product. The manufacturer says it's safe and effective for cats and kittens over 4-weeks of age.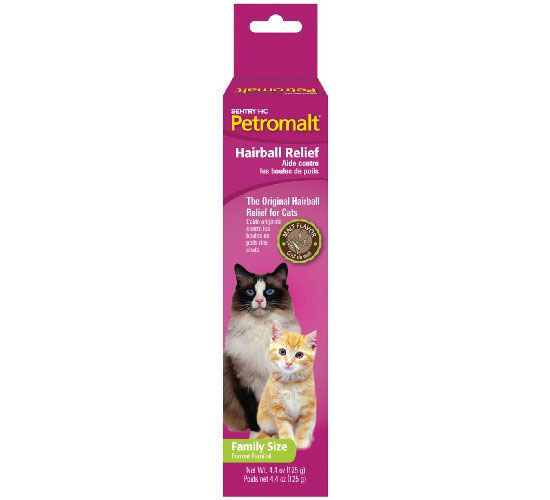 Zymox Otic Enzymatic Solution has bee proven to be very effective medication to treat acute and chronic inflammation of your pet's ear that usually caused by bacterial, viral, and yeast infections. If your dog loves swimming all the time, it would be pretty difficult to keep the ears dry. Some people can try to avoid ear infections by drying the outside ear area and using vinegar in the ears after swimming, however, sometimes, it just doesn't work. In the end, the dog's ears might suffer from chronic ear infections that can cause terrible smell for its ears and sores around the ears because the dog scratches them a lot.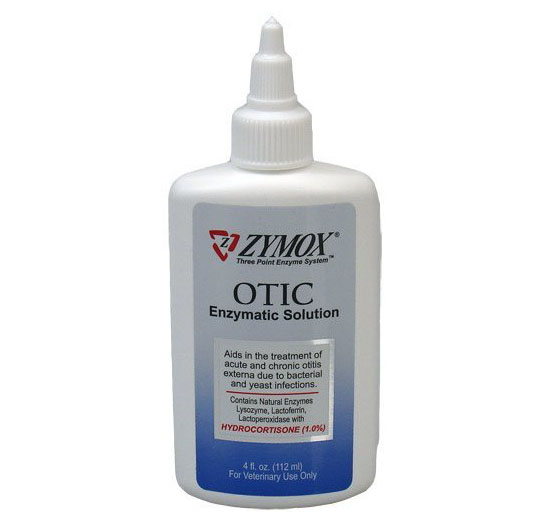 Tweets by @pawfipet