Browsing articles from "December, 2011"
For the past 6 years, CitiKitty Cat Toilet Training Kit has proven itself to transition your cat from its litter box to completely using the toilet. There are many happy customers who have claimed that this disappearing litter box technique actually works to make your cat use the toilet. It eliminates the need of cleaning the litter box. The 5 steps training program claims that it can accommodate cats of all personalities, however, cats have different personalities, some are stubborn, very picky, or simply don't have the brain to understand your training goal, so don't blame everything on this product alone.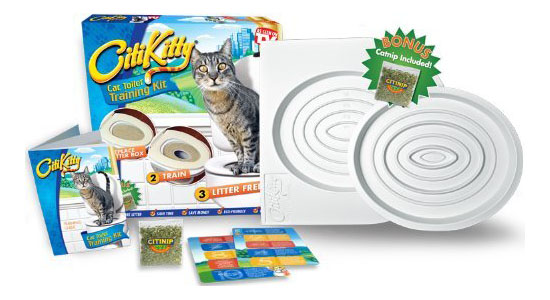 Petstages Just For Fun little squeak dog toy is an innovative plush toy for every small dog. It's a plush toy with no stuffing which means safer plush toy to play with, the unique multiple plush textures will keep your dog's interest while the two squeak chambers will entertain the dog. Watch as your little dog tries to tear this toy apart (when you have multiple dogs, you can be sure there will be a tug of war in the house), don't worry, even when your dog is able to tear it apart, there won't be any stuffing all over your house.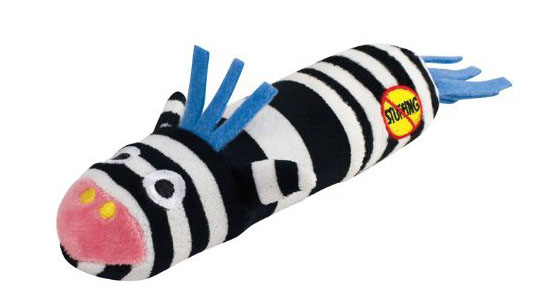 Instead of biscuits or other treats with artificial flavors and colors, Zuke's Jerky Naturals dog treats are great and healthy choice to reward your dog. We believe you only want the best for your furry pal. These dog treats are made of real meat or fish with special semi-moist and improved formula to keep the freshness. Zuke's Jerky Naturals dog treats are mixed with blueberries, apples, ground flax seed, and carrots but completely free of wheat, corn, soy or any artificial preservatives. Like we said above, these dog treats are great reward during training or anytime you want to make your dog to feel that he or she is special or has done a great job.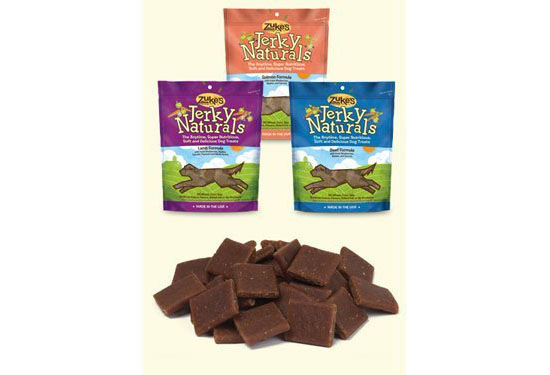 Jamboree dog hammock is a concept dog hammock by industrial designer, Ilya Fridma. The main goal of this project is to increase the product lifecycle, therefore, the materials used in this product came from "waste products". The main material of this hammock is the rubber collected from old flip flops. These rubber flip flops are connected using old clothesline (steel cable with a plastic outer coating) to create bouncy and comfortable surface, not only that, it can also create static electricity which pretty useful to collect loose dog hairs when the dog is lying on it. In this way, you can let your dog shed on this hammock instead on your rug or carpet or couch.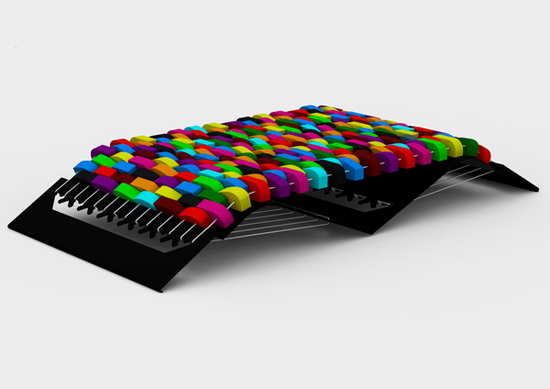 Both of you and your dog will appreciate Wizdog indoor dog potty. It's a smart tool to use to potty train your dog, especially when you don't have backyard. Similar to UGODog indoor dog potty, it works by channeling the liquid waste through the grate to the bottom of the tray. The difference is, Wizdog is constructed from an industrial grade polyethylene plastic through thermal forming process while UGODOG is made using an injection molding process. It consists of a plastic tray with removable grate on top, if you prefer, you can also choose to purchase a complete Wizdog starter kit.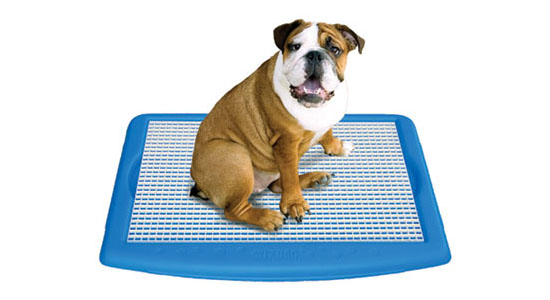 Most design conscious homeowners will love Umbra FishHotel Aquarium design as this modern aquarium will look awesome in any room. This aquarium has been designed to provide your fish an elegant, modern and stylish home, you can even stack 2 aquariums to create good looking condo and more space for your little friend. This design was a winner of Canada's Build A Better competition, so by purchasing this aquarium, you don't just purchase the function of this product but also the design value. Designed by Teddy Luong, each aquarium is constructed from a square glass bowl surrounded by a paintable ABS plastic façade with small asymmetrical windows.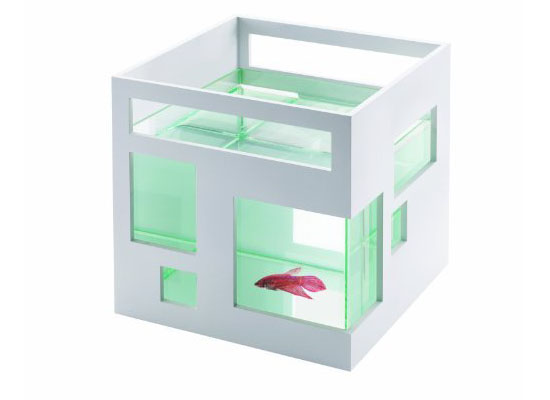 This calendar is not pet supplies, but as dog lovers, we have to let other fellow dog lovers about adorable 2012 Dogs of Method Calendar. Method has brilliantly captured unique personalities of the dogs who accompany their owners into Method's Studios. Each calendar has been designed with double perforations on teach page, thus allowing you to do a bit customization on your calendar. Just in case you love the expression of the dog at that month, you can just tear off the bottom perforation to change the month without having to change the dog picture. Smart design huh? In fact, you can keep the picture by tearing both perforations.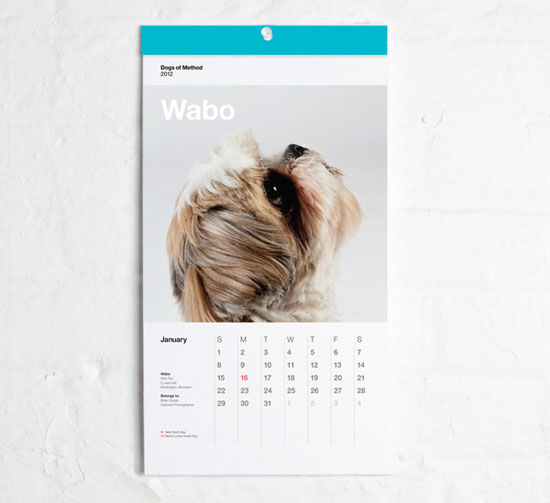 If you are a bird lover and have empty patio that needs a beautiful decoration, then why not get a Perky Pet Antique Bottle Hummingbird Feeder (8108-2)? It features vintage design, different, and unique. This bird feeder will not only become an eye grabber but also a perfect feeder for hummingbirds. It has beautiful four decorative flower feeding ports made of metal, not plastic. The elegant sea green bottle is made of recycled glass with brushed silver accents to enhance beautiful vintage look, again it's no cheap plastic looking feeder. Based on many happy customers, birds are comfortable enough to perch and take some rest on while feeding.
You can keep 10 ounces of hummingbird nectar in this feeder, there's metal hanger on top to offer ease of hanging.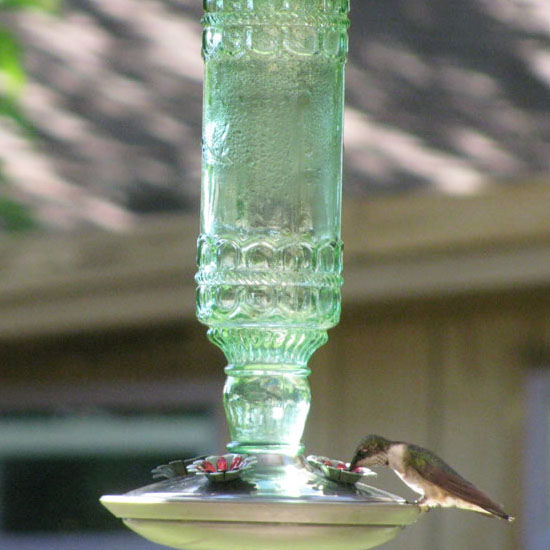 Kyjen always comes up with a collection of great toys for our dogs, the collection of Kyjen Plush Puppies Dog Squeaker Mat Toys speak for themselves. Available in 4 different options: Hedgehog, Girl Hedgehog, Sheep and Squirrel, these toys provide hours of fun for your dogs. A very happy customer in fact requested to give an award or some sort to whomever designed these stuffs. Designed to look like a small mat, this toy features 16 squeakers on almost all of its body. Therefore, it keeps your dog occupied for hours by squeaking almost anywhere it's touched.
Designed by a French veterinarian in 1990, Tick Twister has been one of effective tick removal tools in the market. This little tool works almost all the time, we said almost, because it works best for engorged tick (it looks like grey raisins on the skin). For tick that is still in feeding process and not yet engorged, it would be a bit difficult to get it off.
Tick Twister removes the tick without having to compress its body while detaching from the skin, by doing this, we can avoid the possibility of the tick's body fluids injected into the wound site. Do you know when tick bites, it injects hypostome (long, central mouth-part) into the skin? Well this part is covered with sharp spikes which help keep the tick tightly attached while feeding. Instead of pulling the tick, Tick Twister features twisting motion to remove the tick while keeping the tick's mouth-parts intact, using the traditional tick remover, there's possibility that the mouth-parts left in the skin.
Tweets by @pawfipet