Kyjen always comes up with a collection of great toys for our dogs, the collection of Kyjen Plush Puppies Dog Squeaker Mat Toys speak for themselves. Available in 4 different options: Hedgehog, Girl Hedgehog, Sheep and Squirrel, these toys provide hours of fun for your dogs. A very happy customer in fact requested to give an award or some sort to whomever designed these stuffs. Designed to look like a small mat, this toy features 16 squeakers on almost all of its body. Therefore, it keeps your dog occupied for hours by squeaking almost anywhere it's touched.
Most
dogs are crazy for this toy
, the ship might suffer a lot from being drag, bit, jumped on. It's very entertaining watching your dog plays like this, he might take a break for a minute or two and start all over again to play with
Kyjen Plush Puppies Dog Squeaker Mat Toy
. Measures 14" x 4" x 13.5", it has the perfect size for small to medium dog, not sure about bigger dog but due to its size, we think your big dog might destroy it in only seconds. It has squeaker in each square, if you are the type of person who don't like noise, you might want to skip this product. However, if you don't mind with the noise as long as your best furry friend is happy, the go for it.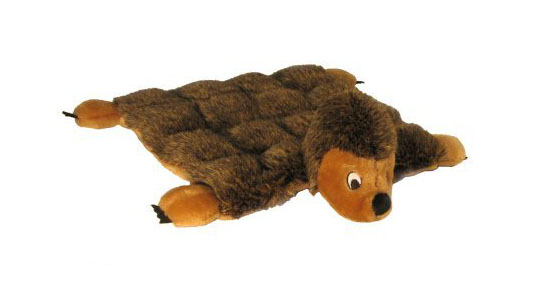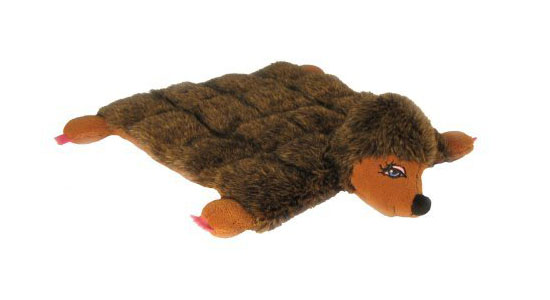 This toy offers durable quality, if you have small yet very strong dog, you can be sure the squeakers might be gone in a few days, however the toy itself will still holdup pretty well. Therefore, we recommend you to purchase several of Kyjen Plush Puppies Dog Squeaker Mat Toys as backup.
Where to buy Kyjen Plush Puppies Dog Squeaker Mat Toy?
– Amazon
– eBay
Posts in this website may contain affiliate links. If you purchase a product through an affiliate link, your cost will be the same but Pawfi will automatically receive a small commission. Thank you for supporting us!
Tweets by @pawfipet
What others are searching for