Hydor Theo Submersible aquarium heater would be a great addition to any fish tank or aquarium as it's totally submersible and unobtrusive, it won't distract your existing attractive fish tank decor. One of many features that loved by customers is the light that glows to indicate the tool is working and automatically shuts off when the correct temperature has been reached. Most betta owners have agreed that this heater fits and works really well especially for Eclipse 3 or Eclipse 6. Theo heater allows you to adjust the temperature for new fish, usually you need to increase the temperature to allow the new fish to adjust from their previous habitat. Later, you can gradually reduce the temperature as preferred.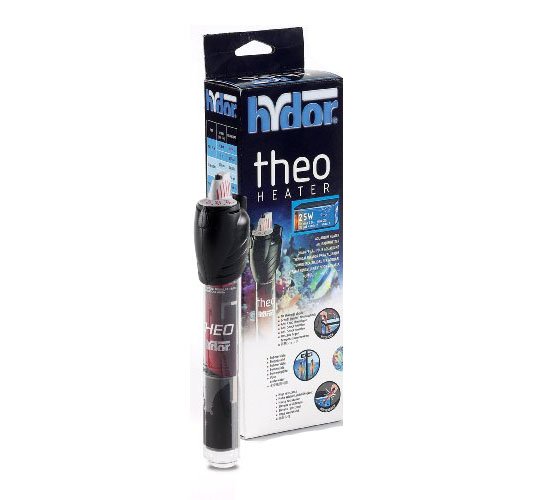 Hydor Theo Submersible aquarium heater boasts exclusive PTC technology that means it won't break or damage when running dry, it's a shatter proof heater. You can place it vertically or horizontally, it won't matter as it will be completely submerged. Based on a customer experience, Hydor carries better warranty system compared to other brand (we won't mention the brand here). When those other companies don't like the vendor who carries their products, you can kiss your hope for a replacement of defective unit goodbye.
Hydor Theo Submersible aquarium heater comes in different options, from 25W to 400W, pick the one as you see fit. The price is pretty reasonable and affordable, the high quality components will make this a long lasting product.
Where to buy Hydor Theo Submersible aquarium heater?
– Amazon
– Newegg (300W)

– ThatFishPlace (50W)

– PetSuplies (50W)
Posts in this website may contain affiliate links. If you purchase a product through an affiliate link, your cost will be the same but Pawfi will automatically receive a small commission. Thank you for supporting us!
Tweets by @pawfipet
What others are searching for