Browsing articles tagged with " pet carrier"
Travel with your little furry friend in style with Petego Velvet Bitty Bag Pet Carrier. It's a stylish shoulder bag, fashionable for your and comfortable for your dog, small dog to be exact since it can only carry 14-16 pounds of animal. What makes this bag attractive lies in the combination of design and velvet tones, so elegant, don't you think? It features safety leash to prevent your pet accidentally falling out and adjustable straps. The fabric material feels soft and luxurious, your little dog would love to hangout inside this bag especially when they also have the chance to travel with you. It measures 16" x 9.75" x 10.75", enough to carry 2 tiny dogs such as Chihuahuas.
It's important to pay attention to both quality and comfort when browsing for pet carrier and this bag offers those two features in one stylish bag. It is recommended that you hand wash this bag in cold or warm water with bleach-free laundry soap and hang dry. However, just in case you have to use a machine, only use gentle cycle with bleach-free detergent and hang dry.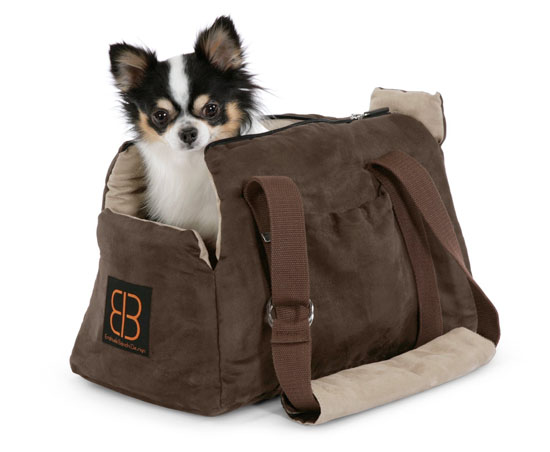 Where to buy Petego Velvet Bitty Bag Pet Carrier?
– PetCo
– Wayfair
– Amazon
– eBay
Carry your pet with style, thank you to Anima Tan Suede Sling Bag Pet Carrier Purse. It's a comfortable shoulder bag that you can use to keep your dog comfortable, the large zippered mesh top is great for ventilation as well as visibility. The shoulder straps are adjustable from 9-inch to 205-inch, it has multiple pockets that you can use to keep some treats. For added security, this airline approved pet bag is completed with leash attachment. The neutral color makes it easy to match with anything, it looks good and feels good.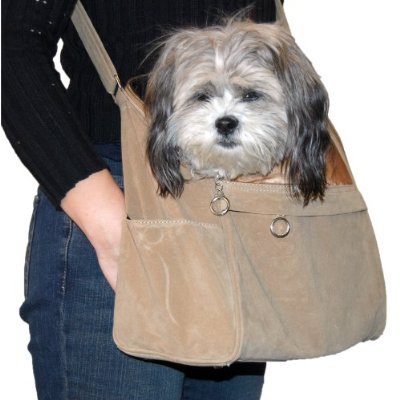 IRIS Small Animal Carrier is a perfect carrier for your dwarf rabbit or other small animals. It looks pretty adorable with its transparent ventilated roof and carrying handle, plenty of space for a dwarf bunny. Measures 10″ x 6.6″ x 7.25″, you can be sure your bunny will feel comfortable in it, it won't be a problem if your pet want to turn around and move a bit. The hinged lid top design allows for easy access, even when your pet has to sit in a car for like 5 hours straight, he or she will be just fine. It has a strap that comes within this product that you can connect to the sides, a very nice touch.
We need to remind you that if the size of your small pet is pretty big, this carrier probably can only carry 1 pet. There's a little feeding hold for smaller foods, but we don't recommend you to fill the water bottle during a car trip, it will spill all over the car, you should use a travel bowl.
CLICK HERE to purchase IRIS Small Animal Carrier, this compact pet carrier is easier to handle if you have small sized pet.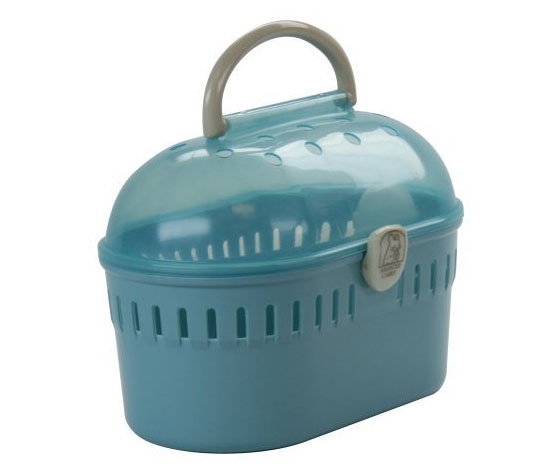 Petego Bitty Bag Pet Carrier Tote is a modern pet carrier bag by Italian designer, Emanuele Bianchi. So, you can be sure you'll be carrying your adorable dog inside this stylish tote, the soft padded shoulder strap will go easy on your shoulder. We love the color combination, dark brown soft suede feel fabric with checkered stitch pattern on the outside with a supple orange lining on the inside, very nice. You will also love the elegant bone shape chromium-plated snap. Your dog will feel comfortable inside this carrier.
Not only Bergan Comfort Carrier Soft-Sided Pet Carrier looks good, but it also feels good. If you plan to travel with your pet, you might be interested to know that this carrier comes with fleece travel bed to keep your cat or dog comfortable inside. The padded shoulder strap is easy on shoulder, from puppy to adult dog or kitten to adult cat, you can choose the right size to accommodate your pet weight (small or large). The problem with buying pet carrier only is to find the right size, there we suggest that you measure your pet's height and length and compare it with the dimension of the carrier. You can click here to checkout each size dimension.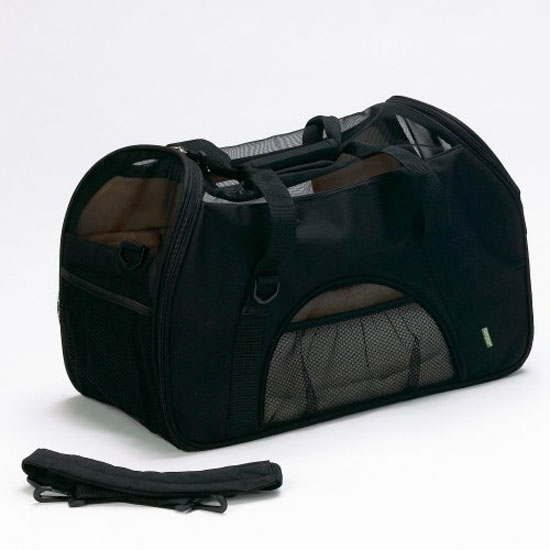 Outward Hound legs out pet carrier is a unique and comfortable way to carry your dog. Your dog might look ridiculous, but he feels comfortable while in it. The padded adjustable shoulder straps will also feel comfortable on your shoulders. We notice that some people are having trouble with the straps slipping off their shoulders, the trick is just criss-cross them at the back.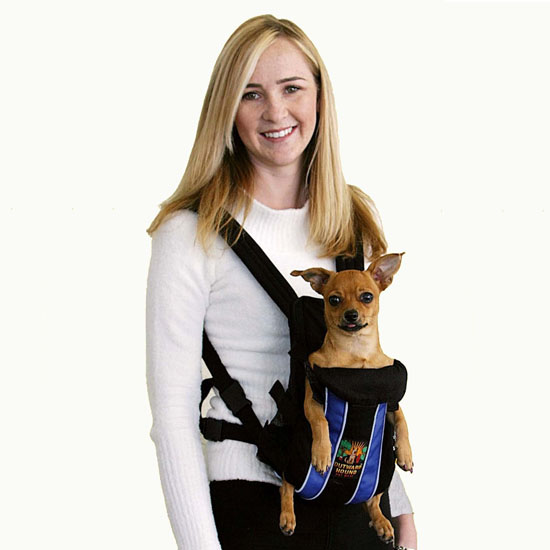 Modern pet owners who travel a lot with their pet should have Sleepypod Atom modern pet carrier. It's been designed for everyday living and features consistent innovative design which Sleepypod has been very well known of. The inspiration of this pet carrier came from the existing multiple-award winning Sleepypod Air design which then applied to the smaller-sized Sleepypod Atom. Everything about this bag meets major airline carry-on pet regulations.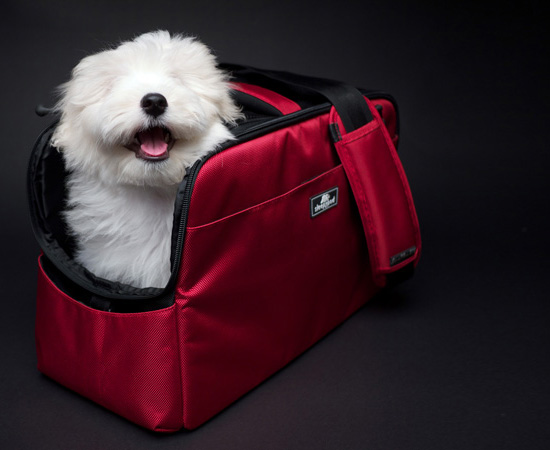 Tweets by @pawfipet