Browsing articles tagged with " modern cat bed"
Cat lovers, meet Cone, a modern scratching post and nap space for your lovely furry baby. It's a beautifully design scratching post that would complement your existing interior décor, you have worked so hard to keep your home beautiful, so why you have to end up with ugly pet product? Cone is designed with a clean and minimalist aesthetic, adding modern touch to your existing home décor.
Aside from keeping your cat from scratching your precious furniture, this unit also offers a nice space for them to relax and sleep. The nice cover made of 100% natural sisal offers good privacy to your cat. This scratching post is over 30-inch tall, it means that you cat can fully stretch out when they scratch, it is super stable due to its 15lbs weight. The company claims that you cat can use Cone to scratch, play with, climb and jump, it won't knock it over, even big kitties.
Meyou Cat Beds Collection features brand new furniture for intelligent cats. Keeping good design in mind, Meyou explores different possibilities in order to design a pet furniture that participates to your exiting home decoration and at the same time offers a great shelter to your cats. For design conscious people, every piece of their home decoration is carefully chosen to ensure all of those decors blend perfectly together, so why not do the same thing for cats' beds, toys, or scratching pads?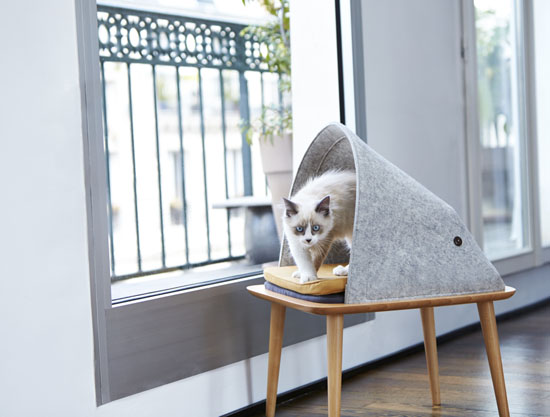 We saw this unique, modern cat bed from Lord Paw. It looks like a circle cage with a comfy faux fur bed. The wooden legs complete the overall appearance, making this cat house blends with any modern décor. Unfortunately there's no details on the website, is it for sale or not, well, you're going have to contact the designer if you want to get one of these beauty. This cat bed offers a comfy place for your cat to relax while giving a sense of privacy due to the use of steel wire that frames the bed.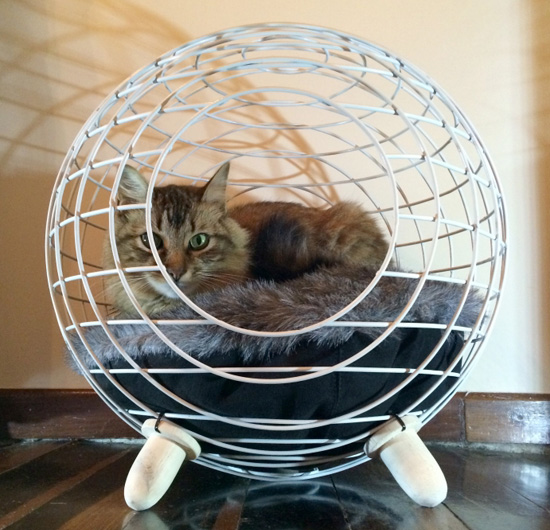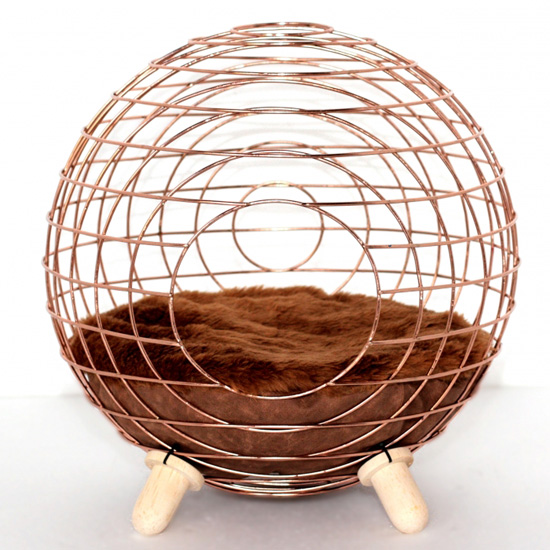 Tweets by @pawfipet