Browsing articles tagged with " zoo med"
Reptiles require precise temperature and humidity to maintain its health, that's why, having Zoo Med Economy Analog Dual Thermometer and Humidity Gauge in your terrarium is one of crucial elements. Just like its name suggests, this device allows precise monitoring for both temperature and humidity, there's Velcro backing for easy removal such as cleaning or relocation. For the price here, you can't go wrong, many customers have found the easiness to remove and reattach this device.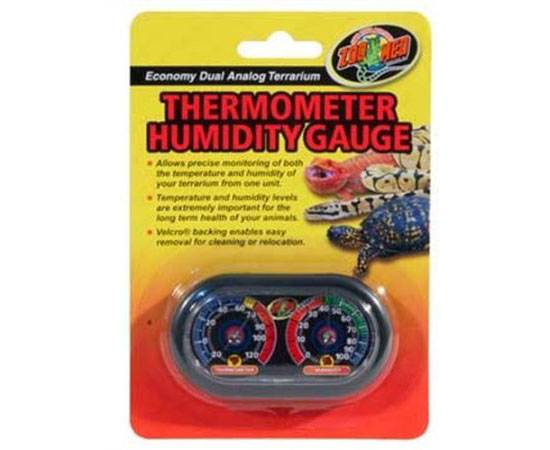 Purchasing Zoo Med Mini Combo Deep Dome Lamp Fixture means you'll get 2 fixtures in one for optimum convenience. Just in case you didn't know, polished aluminum dome helps increase light and UV output up to 30% to keep your reptile pet warm. Many customers love the fact that you can have 2 separate light options (100W PowerSun UV lamp and nightlight heat lamp) under the same fixture with on/off switch for each light. The deep Dome design extends further than the face of the lamp, it prevents anything from sticking out.
Just to remind you, this product comes without the bulbs, you need to purchase them separately.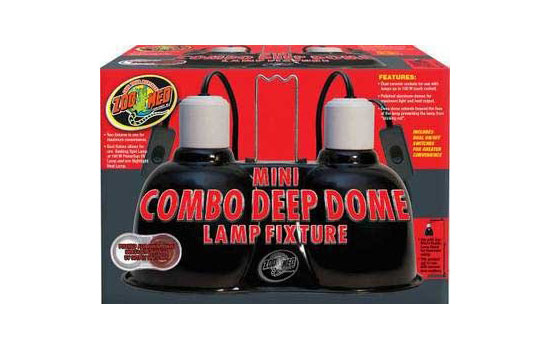 Zoo Med Wood Tortoise House provides privacy for your tortoise, it keeps your aquatic pet safe and secure. Its deluxe design makes this unit is chosen by many professional tortoise keepers. If you place this house outside in the garden, your tortoise can bask under the warmth of the sun. Yes, morning natural sunlight is good for your pet. During colder weather, you can keep your tortoise indoor to escape any bad weather. You'll happy to know this product features private weatherproof sleeping area as well as lockable wire safety cover. If you want to create larger area, you can remove the end panel and connect the second tortoise house.
Assembly Zoo Med Wood Tortoise House is quiet easy, just follow the instructions. Once you're done, your tortoise will enjoy its new space, there's a plenty of room to roam while your aquatic pet is still protected.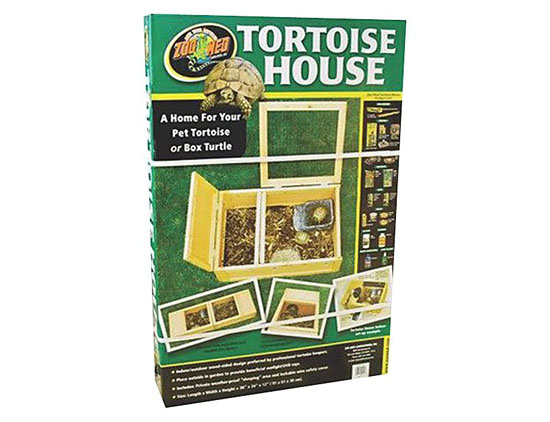 Zoo Med Natural Grassland Tortoise Food has a special long-stem fibers formula to maintain Tortoises natural diet. It contains important fibers that are usually not found in any other commercial tortoise food, therefore you can be sure your aquatic pets get what they need to keep healthy.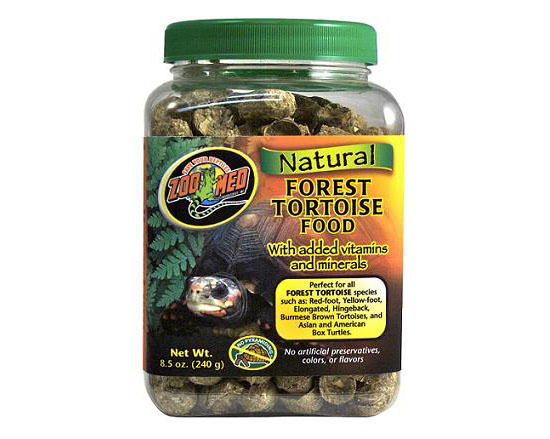 Floating turtle log from Zoo Med would be a nice addition to your aquarium if you have aquatic turtles as pets. Actually, it's a good accessory for frogs, newts, or fish as it provides security and comfort, a place where they can hide for awhile. This log won't roll over because it has bottom-weighted design. Since it floats on the surface, your turtles can bask on top of it or choose to hide submerged inside.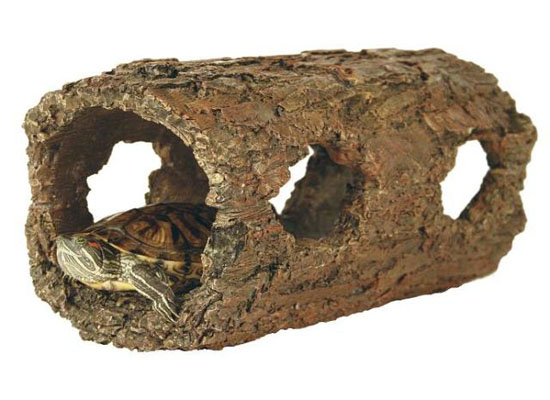 Outward Hound legs out pet carrier is a unique and comfortable way to carry your dog. Your dog might look ridiculous, but he feels comfortable while in it. The padded adjustable shoulder straps will also feel comfortable on your shoulders. We notice that some people are having trouble with the straps slipping off their shoulders, the trick is just criss-cross them at the back.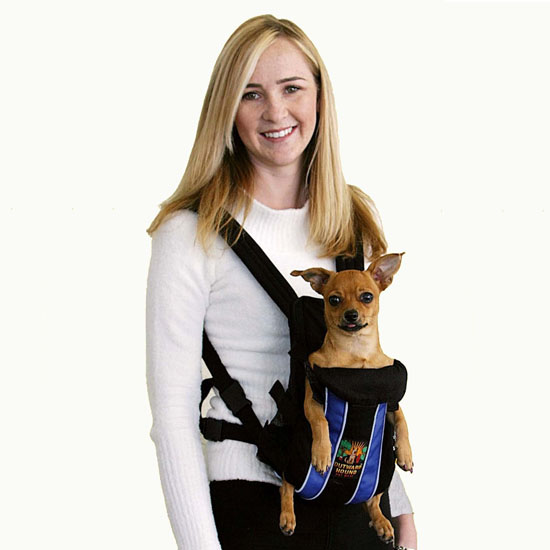 ReptiCare Ceramic Infrared Heat Emitter is the perfect heat source for your reptiles such as snakes, green iguana, and bearded dragons. Why we need to provide heat emitter to our pet reptiles? Well, reptiles are animals that live at high temperature areas such as desert. By providing the similar heat, it enables your pet reptiles to maintain their body temperatures. However, since each species has its own required body temperatures, therefore it's important to provide variation in temperature between one vivarium and the other. That's why Zoo Med offers several different units starting from 60w heat emitter, 100w heat emitter, and 150w heat emitter.
Tweets by @pawfipet