Browsing articles tagged with " wild birds"
Hinika has a beautiful and decorative birdhouse called Tree Ring Birdhouse. It's a stylish decoration for your garden as well as great shelter for small wild birds. If you love hearing birds chirping, you might want to provide those avian friends a place they can call home or at least something to give them protection from bad weather. The unique shape mimics rings which are usually found on the knots of tree, the intention here is to make them feel like home. Egg shape creates a comfortable space, it drains water away.
Each birdhouse is constructed of natural teak wood, designed to fit into a natural habitat yet you'll be proud to have it displayed in your garden for all your guests to see. The hole might look small, but actually it's large enough for small birds to enter and keeping predator out.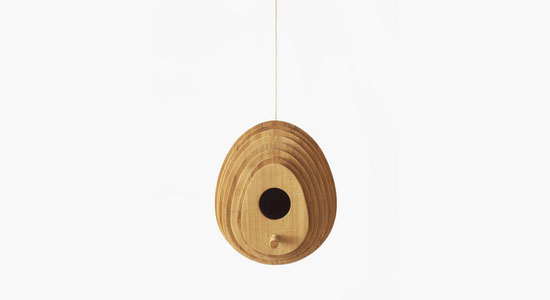 Each pack of Songbird and Cardinal Preferred Blend Bird Food contains special formula blend bird food with 60% sunflower seed, an ideal product for songbirds and cardinals. The package itself is resealable, FreshLock technology makes the content stay fresh, it's important due to the premium natural ingredients (it contains safflower and black oil sunflower).
Based on a customer review, birds really love this product, in fact, this one was the fastest eaten seed out of other 3 other seeds he bought along. You'll be surprised on how many birds will visit you just to hangout at the feeder.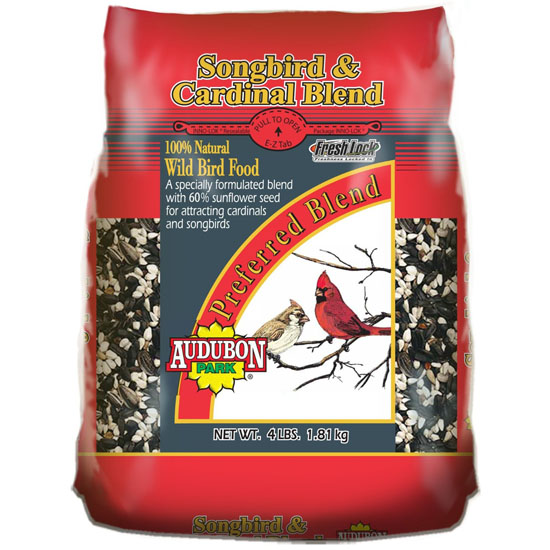 Made in USA, First Nature Lantern Style Bird Bath and Waterer (3039) is an easy to clean birdbath and waterer that holds 100-ounces of water. It supplies all those wild birds with fresh water through its four pools. You can choose to hang this birdbath with included s-hook or mount it on 4×4 post (chain is not included), because every house backyard is different, therefore having this flexible option is a nice feature. Every week, you need to disassemble this birdbath for cleaning and refilling, simply remove the water reservoir, use soapy water and rinse, then fill it again with fresh cool water. Seriously, if your goal is to attract wild birds, then you should always provide clean, fresh water, otherwise your avian friends will not be interested to hangout at your house.
As you can expect from all Umbra products, modern and stylish. Umbra Bird Cafe Hanging Bird Feeder comes in stylish and modern design, even wild birds deserve to dine in style. Similar to FishHotel aquarium, this bird feeder also features condo-like structure with multiple asymmetrical windows, sleek and nice. Birds will love the generous divided feeding tray while you'll love the easy-fill removable lid. You can hang this feeder with its sturdy steel airline cable, the content is clearly visible through the clear plastic windows. The seed flows continuously through the holes at the bottom into the wrap-around tray, in this way, birds can perch on and feast, you can easily checkout at a glance if this feeder needs a refill or not.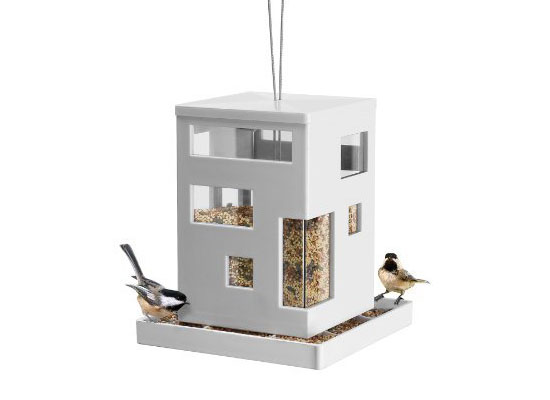 Provide fresh water for all those wild birds that chirp making beautiful sound every moning with First Nature Globe Style Bird Bath and Waterer (3004). We can say that this product features water tank that holds up to 100 ounces of water which are enough for your feathered friends to drink or even bathing. You can hang this bird bath since it comes with s-hook, pretty easy to disassembly for cleaning or refilling. Many customers love the fact that this product is made in USA since they have more faith in the product's quality.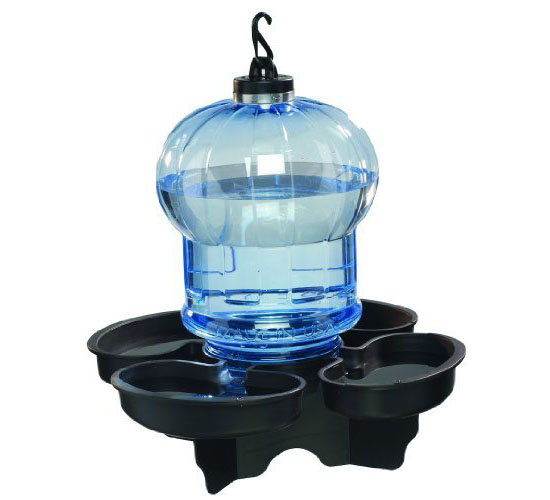 With attractive rustic brown finish, Birdscapes 366 Tall Tulip Garden Lantern bird feeder offers you a beautiful outdoor décoration. This bird feeder can hold up to 6 lbs. of seed and with the Sure-Lock cap system, no squirrels will be able to steal the seed. The transparent body enables you to easily checkout the seed levels and ensures to keep this feeder full for those birds. Yes, I love waking up in the morning and hearing chirping of birds. Please remember to clean this feeder once for every 2 weeks, use mild soap and water solution because dirty feeder keeps birds away.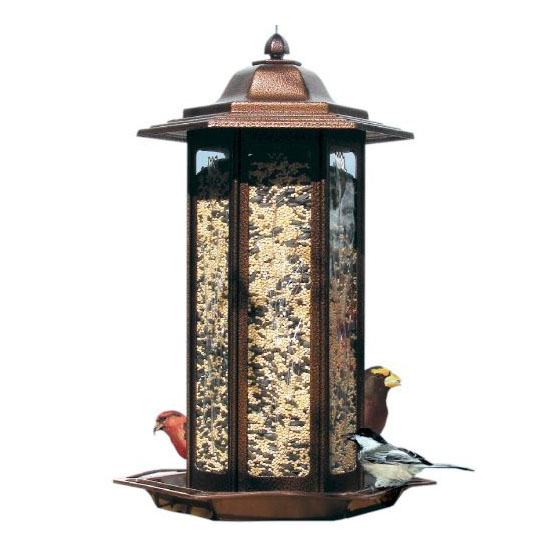 Tweets by @pawfipet