Browsing articles tagged with " warmth"
This All Weather Jacket keeps your dog dry and comfortable in style. Each jacket is made in USA, San Francisco to be exact, the material is lightweight and breathable while the microfleece lining insulates warmth. The jacket is pretty stretchy and durable, there's a belly strap for adjustability, you can use the anti-leak opening to attach your dog's leash to harness below. There's only one color choice available, but you can choose the accent color: blue or orange.
Make sure you measure your dog's size (neck to tail and around the chest), Wildebeest offers range of sizes from XS to XL. The built-in D-ring provides convenient way to attach the leash directly to the jacket, however, if you own strong and heavy pet that pulls, it is highly recommended that you use your own method of harness attachment. All Weather Jacket is machine washable then hang dry. Your four legged friends would enjoy their daily walk with this jacket.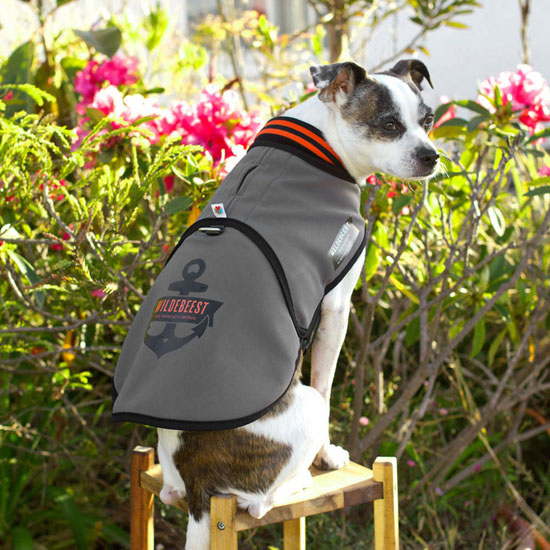 Kitty Tube Fully Insulated Outdoor Cat House is newly improved insulated cat house that provides your cat everything he or she needs, safety, comfort, and warmth. Its innovative door design protects your feline friend from predators, the pillow inside the house gives a cozy and comfy base for your cat to relax. It's an ideal outdoor cat house for any weather, it cools in the summer and warm in winter, in fact, it can accommodate 2-3 medium sized cats.
What's new in this version? Well, you can see some improvements such as built-in lifting handles that you can use to adjust the ventilation, open it during summer or close it during winter to retain heat, better quality for the exterior, increased R-value insulation, including fully insulated floor at the bottom of custom pet fluffy pillow. The company even claims the shell is guaranteed to never chip, crack or fade, for life!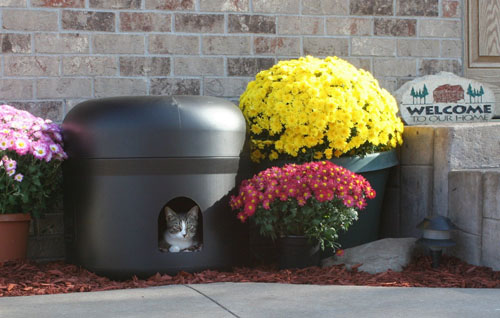 Pet Parade Pet Cave dog bed is an ideal bed if your pet loves to burrow, it surrounds your furry friend with warmth and comfort, especially in colder weather. Your dog would enjoy its new bed and hide under the blanket, don't be surprised when you always find your dog hanging out in it. This dog bed features large 25-inch diameter, pretty nice for 2 small dogs, it's like a luxurious sleeping bag to keep them warm, you can choose to use the top zippered dome or not. The ultra plush 5-inch thick bed provides comfort with less price compared to the same products from other brand.
Tweets by @pawfipet