Browsing articles tagged with " underwater world"
Beautifully crafted with amazing detail, Mythical Magic Castles Aquarium Ornament would be a great addition to your aquarium. Your fish can swim through several holes and play hide and seek, it's a great addition to create multidimensional style and texture to any fresh or salt water fish tank. All materials used to create this ornament is non-toxic and fish-safe, you can be sure all your fish will be safe and happy with their new toy. Your guests would also be enchanted when they are checking out your underwater world of kings, queens, wizards and witches 😉
Aside from providing your fish a place to hide, Mythical Magic Castles Aquarium Ornament makes your aquarium looks awesome, it doesn't look cheap. However, please choose the size that is suitable for your aquarium.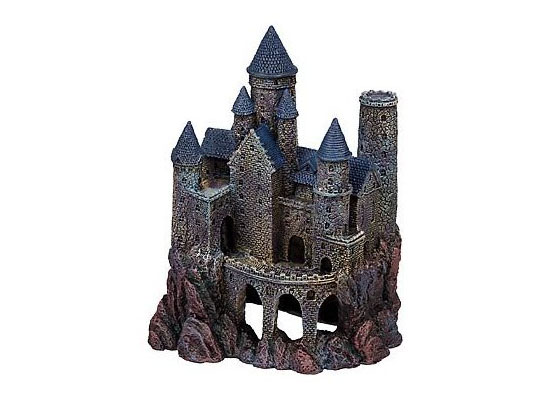 Tweets by @pawfipet